All The Best-Dressed Stars At The 2022 VMAs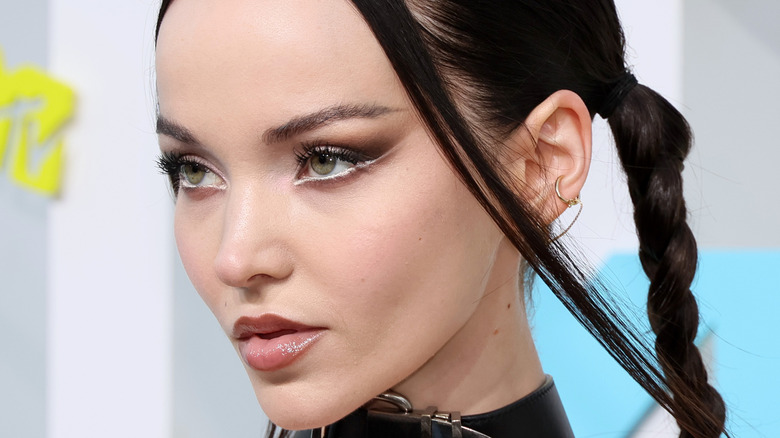 Dia Dipasupil/Getty Images
Madonna's white bustier dress. Cindy Crawford's black bustier. Drew Barrymore's black dress that she paired with those adorable daisies in her hair. What do these iconic looks have in common (via Harper's Bazaar)? They all debuted on the MTV Video Music Awards red carpet.
Which best-dressed stars will join this list of the outfits we hold in high esteem? Read on for our picks of the stars who rocked our world at the 2022 MTV VMAs. 
From Taylor Swift to Anitta, and from Dove Cameron to Lil Nas X, with all-black attire being a huge trend, as well as look-at-me elements like cutouts and bold hues like bright red and neon green (go Latto!), these fashions had us glued to our TVs long before the first performance of the night — but Jack Harlow nailed that, too!
Anitta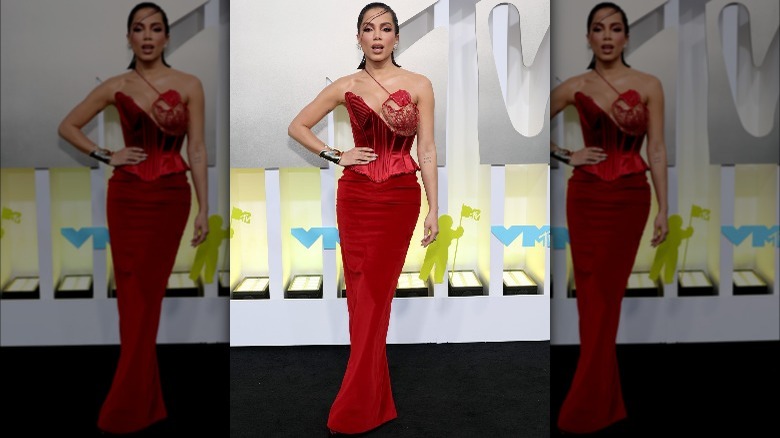 Dia Dipasupil/Getty Images
Anitta won our hearts forever in this scarlet, body-hugging gown that was both naughty and nice. The singer's gown looked sophisticated with the corset top and mermaid-style skirt, but also featured a VMAs-worthy detail on top that really shook things up. 
Dove Cameron caught our attention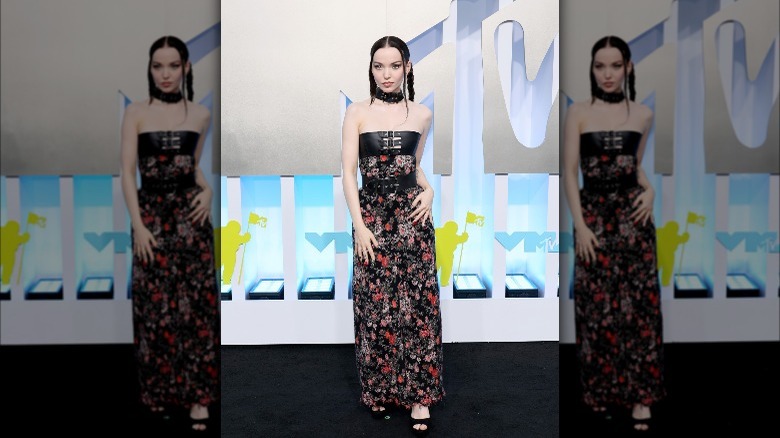 Dia Dipasupil/Getty Images
The union of hard and soft themes that former Disney star Dove Cameron employed in her MTV VMAs look just worked. The floral print gown the star rocked was highlighted by leather accents and loud buckles. And that seriously-detailed manicure? We need more information. 
We are loving seeing this side of Cameron so much, it's hard to even remember the blonde-haired Disney version of her.
Lil Nas X lit up the event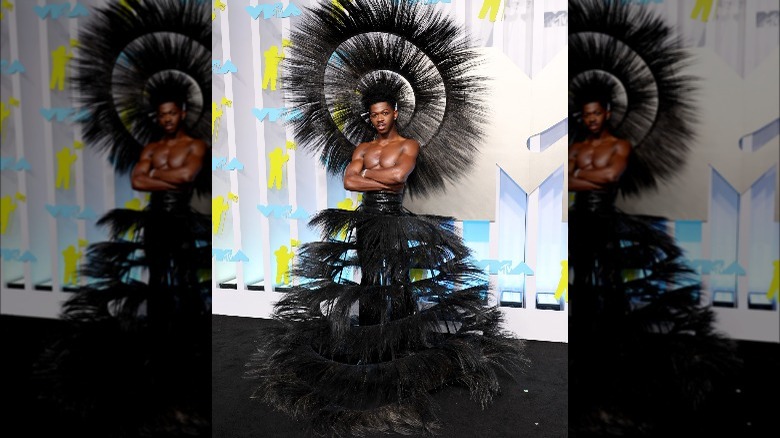 Dia Dipasupil/Getty Images
We have to give credit to Lil Nas X for always making a statement at every awards show. 
This year's VMAs look made our best-dressed list because the rapper dared to go there with this bold, history-making ensemble that we will no doubt be talking about for years to come.
Taylor Swift saves us with her consistent fashion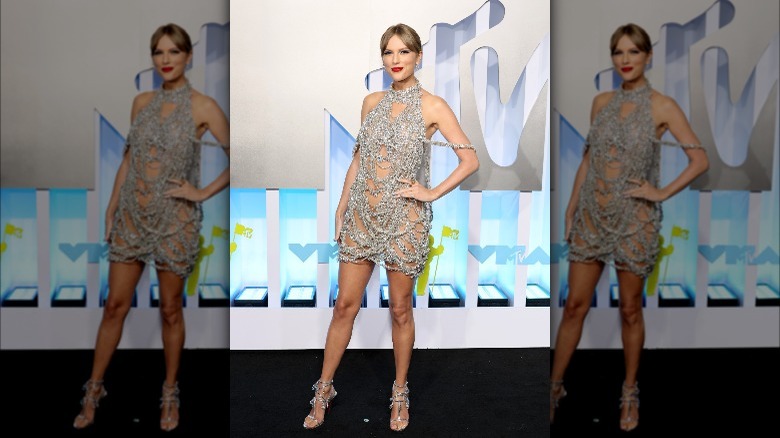 Dia Dipasupil/Getty Images
This look was very Taylor Swift but how can that ever be a bad thing? We'll always love the red-lipped, short, sparkly-dressed Swift and are so glad to see the singer in Newark for the MTV Video Music Awards. P.S. Can we please have those shoes in our size?
Sofia Carson slayed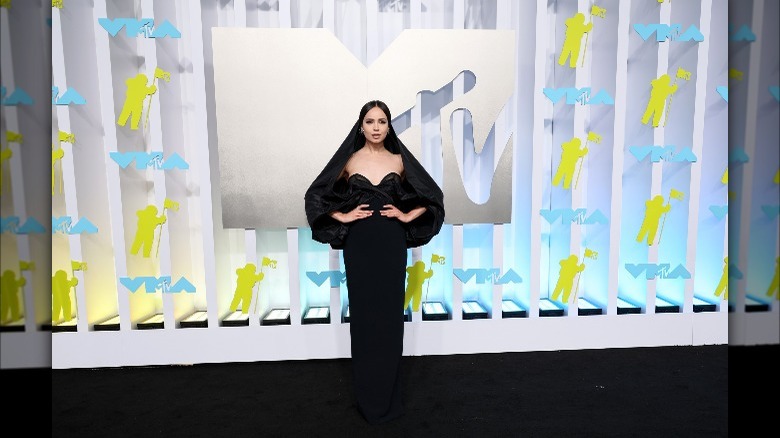 Dia Dipasupil/Getty Images
The Disney girls brought it tonight for the MTV VMAs, no doubt! In addition to Dove Cameron making our list of best-dressed stars, Sofia Carson was serving up high-fashion nun vibes with her all-black ensemble, and looking mighty sophisticated doing it! 
Indeed, black dresses were a huge trend on the black carpet, with honorable mentions for best-dressed going to Bebe Rexha and Ashley Graham.