2022 VMAs Looks That Missed The Mark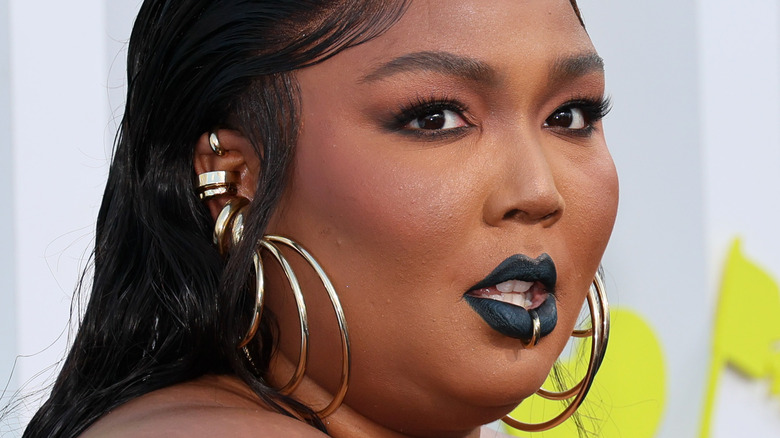 Dia Dipasupil/Getty Images
Pamela Anderson's feather hat. Lady Gaga's meat dress (via BuzzFeed). And there are so many more. Indeed, the MTV Video Music Awards have showcased some of the most questionable fashion choices in history.
This year's VMAs red carpet also treated fans to looks that will have us buzzing for years to come, but not because we loved what the stars wore. Hey, not every celebrity can step out on the black carpet and wow in a good way. 
Although we adore each and every person on our list of looks that missed the mark, unfortunately for us, these fashions failed. From Lizzo — so sorry! — to Ava Max, read on for a few looks that had us shaking our heads left to right.
Chloe Fineman should be fined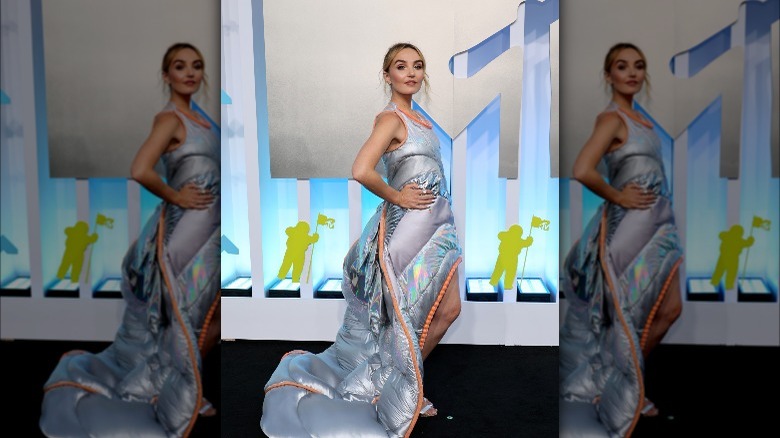 Dia Dipasupil/Getty Images
Chloe Fineman's impressions are second to none. This space-inspired — or was it bed comforter inspired — dress didn't do it for us. Maybe the "SNL" alum was keeping snacks cool inside the interesting get-up to eat during the show? No matter what she wears, we are in love with Fineman as an actress, but wish her better luck in the fashion department next awards show.
Lizzo looked lovely, but the dress...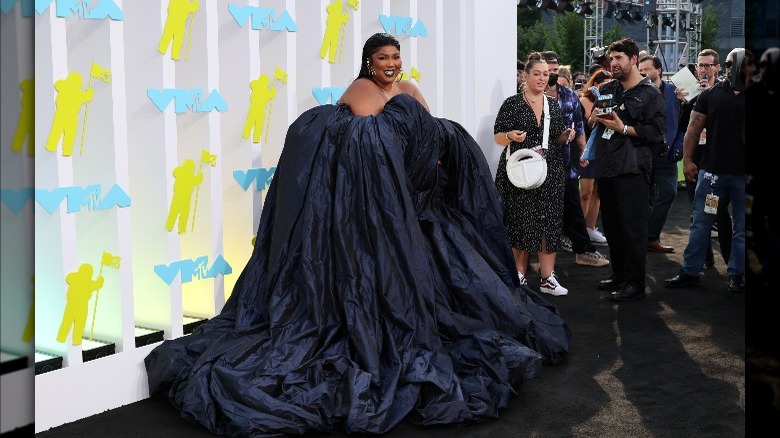 Dia Dipasupil/Getty Images
Cosmopolitan reported Lizzo's look was by Jean Paul Gaultier. We wondered if the dress was trash bag couture? We hate to hate on Lizzo, because who doesn't love everything about this body-confident icon? But we just couldn't get behind the gown that was giving us Ursula from "The Little Mermaid." Other fans weren't in love with the look either, with one Twitter user wondering if the dress was made out of curtains from the singer's house. 
Ava Max missed it for us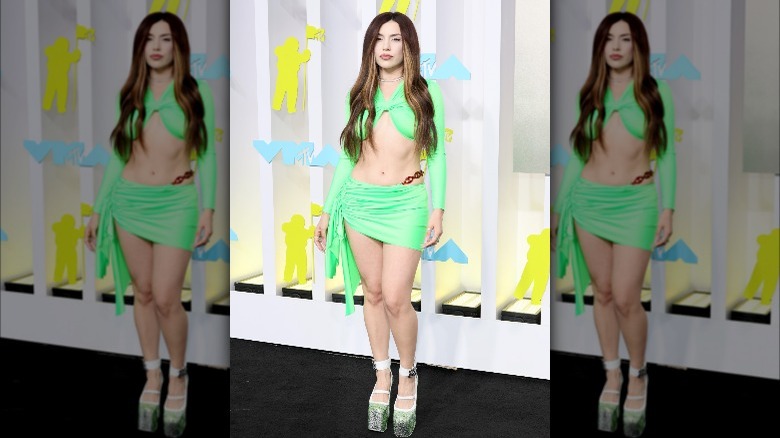 Dia Dipasupil/Getty Images
Ava Max's neon green skirt and top would be adorable on the beach, but just not for one of the most high-profile music events in the industry. She looked gorgeous but this ensemble was both unmemorable and wrong for the MTV VMAs. Sorry Ava!
Monet X Change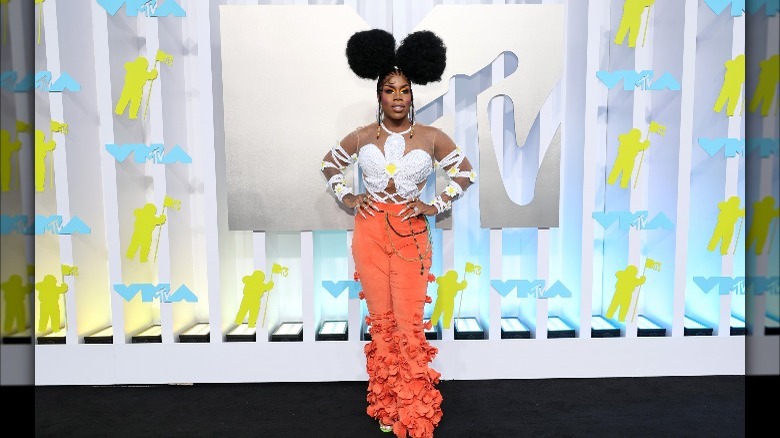 Dia Dipasupil/Getty Images
For us, the hippy vibe just wasn't our favorite look of the night at the MTV Video Music Awards. That said, we give Monet X Change a lot of credit because this look did not blend in on the black carpet amid a sea of black dresses. 
Red Hot Chili Peppers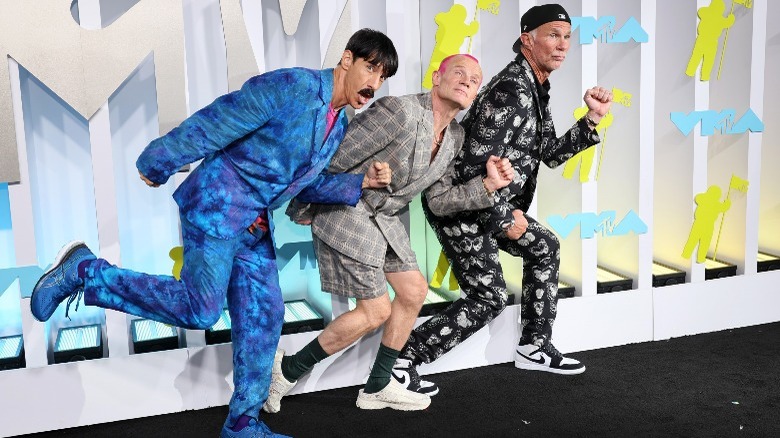 Dia Dipasupil/Getty Images
The Red Hot Chili Peppers have always had a unique sense of style and we appreciate that. But these looks still clashed and made our eyes hurt. Sorry, guys! Your music is iconic no matter what you wear.