If You've Never Watched A Marilyn Monroe Movie, Here's The One You Should Start With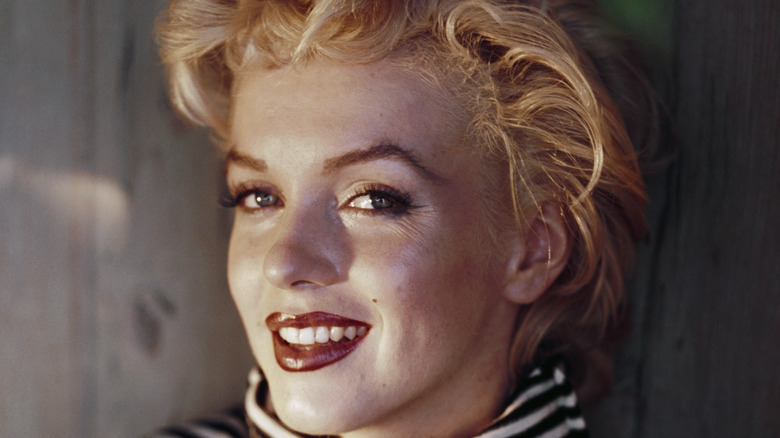 Baron/Getty Images
Marilyn Monroe only lived to be 36 years old (per Britannica), but, in her short life, she made quite an impression on the world — one that lasts even decades after Monroe's mysterious death. 
She started life as Norma Jeane Mortenson and later became Norma Jeane Baker. Eventually, Monroe legally changed her name to the one the world came to know her by, and she became linked to a string of high-profile men, both husbands (baseball player Joe DiMaggio and playwright Arthur Miller) and lovers (including, allegedly, John F. Kennedy).
The 1955 movie "The Seven Year Itch" contains one of the most iconic images of the 20th century as Monroe stands on a subway grate wearing a white dress, which a draft then blows upward. And Andy Warhol turned Monroe's face into a pop art masterpiece (per the Museum of Modern Art).
Monroe's image is so ubiquitous that it can be easy to forget she was actually a talented actor who starred in movies such as "Gentlemen Prefer Blondes," "How to Marry a Millionaire," and "Bus Stop" (per IMDb). If you've never seen any of the blonde bombshell's films, which is the best one to watch first?
Some Like It Hot is Marilyn Monroe's best film
"Some Like It Hot" is a 1959 screwball comedy directed by the brilliant Billy Wilder (per IMDb). Tony Curtis and Jack Lemmon play musicians who accidentally witness a spate of mob murders. Desperate to avoid being killed themselves, they dress up as women and hop on a train with an all-female orchestra. They both immediately fall for vocalist and ukulele player Sugar Kane, played by Marilyn Monroe. Naturally, comedic hijinks (and plenty of slapstick) ensue.
Legendary film critic Roger Ebert wrote that Monroe stole the movie "as she walked away with every movie she was in. It is an act of the will to watch anyone else while she is on the screen." He described the screenplay as "Shakespearean in the way it cuts between high and low comedy, between the heroes and the clowns." 
The film itself, he said, "is one of the enduring treasures of the movies, a film of inspiration and meticulous craft, a movie that's about nothing but sex and yet pretends it's about crime and greed."
The screwball comedy is regularly named one of the best movies ever made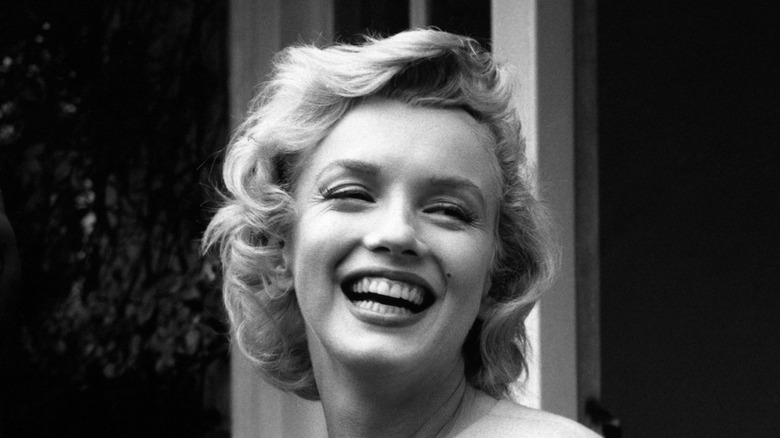 Evening Standard/Getty Images