How Jennette McCurdy And Miranda Cosgrove Really Became Friends While Filming iCarly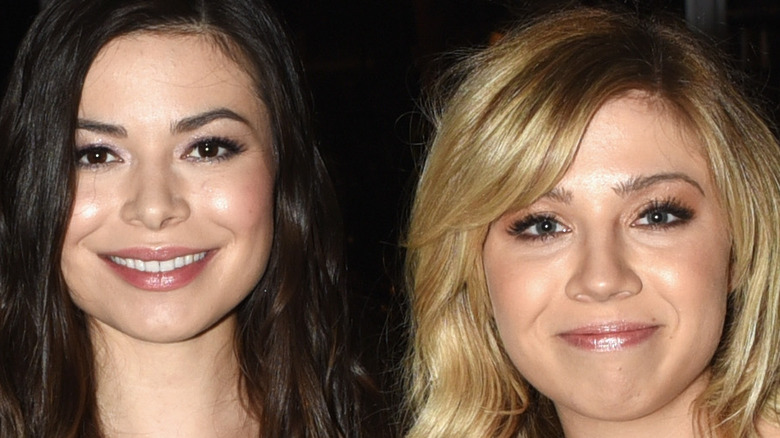 Michael Bezjian/Getty Images
It's been 10 years since Nickelodeon's teen sitcom "iCarly" went off the air after six seasons (via IMDb). Perhaps one of the reasons the show was beloved by fans was the friendship dynamic between Carly Shay (Miranda Cosgrove) and Sam Puckett (Jennette McCurdy). While Cosgrove portrayed the level-headed protagonist with a webcast after her character's namesake, McCurdy played the co-host and sidekick always in some type of shenanigans. It may come as no surprise then that what viewers saw as a charismatic, genuine connection between the actors' characters translated off-screen as well.
In August, McCurdy's bestselling memoir, "I'm Glad My Mom Died," hit shelves. In the book, McCurdy details the horrific child abuse she grew up and dealt with until her mother, Debra McCurdy, died of cancer in 2013. She takes readers back to the very beginning of her life and career as a child actor, giving fans an inside look at how she climbed to teen popularity with landing the role on "iCarly."
That being said, McCurdy still gushes over her friendship with Cosgrove, citing her co-star as a major proponent of her healing.
Jennette McCurdy's mother didn't want the two to be friends while they filmed iCarly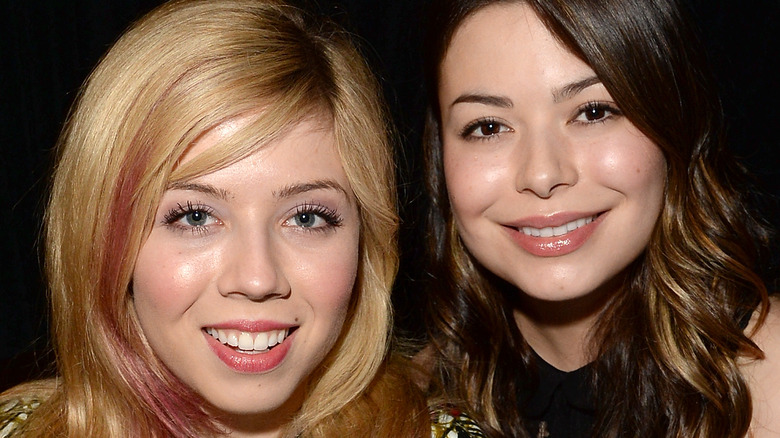 Jason Merritt/term/Getty Images
Before "I'm Glad My Mom Died" by Jennette McCurdy became a New York Times bestseller, fans were wondering if "iCarly" stars Miranda Cosgrove and McCurdy were still friends. This may have been in part thanks to the news that McCurdy wasn't reprising her role as Sam Puckett for the Paramount+ reboot of "iCarly" due to the fact that she already quit acting, and saw Sam as an "unfulfilling" role.
This explanation lays to rest that she wasn't returning because of any ill-will toward the cast-members; in fact, just the opposite. In her book, McCurdy takes readers back to the early days of "iCarly" — specifically how the friendship between her and Cosgrove bloomed.
Popbuzz reports that in her memoir, McCurdy wrote how her mother initially disapproved of Cosgrove, advising her daughter not to form a friendship with her on-screen BFF. "On set, Miranda said cuss words like 's***' and 'a**', and she took the Lord's name in vain at least 50 times a day," McCurdy wrote. "Mom warned me not to get too close to Miranda because she doesn't believe in God."
However, as McCurdy writes in "I'm Glad My Mom Died," she was taken aback by Cosgrove's kindness after she sent McCurdy a gift basket, a rare act of generosity in the industry. "I'm really surprised that another child actor would be so nice to me," she wrote. "Usually, there's such a sense of competition."
Jennette McCurdy says Miranda Cosgrove helped her heal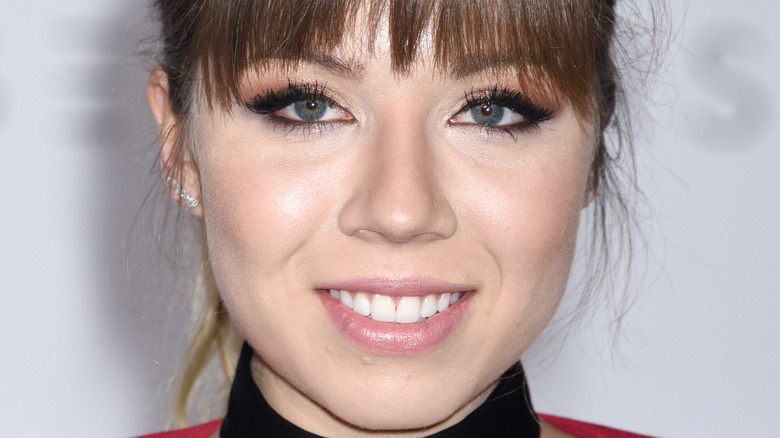 Ga Fullner/Shutterstock
While doing press for her book's release, Jennette McCurdy has had nothing but kind things to say about her former co-star nearly a decade after they starred on "iCarly" together (via ET). "My friendship with Miranda [Cosgrove] has been a source of camaraderie and emotional support," McCurdy wrote in "I'm Glad My Mom Died" (via CNN). "With Miranda, it's always been so easy. Our friendship is so pure."
In a sit-down interview with ET, McCurdy further said of Cosgrove: "I love Miranda to pieces. I always will. She has such a special place in my heart. She helped me grow as a person and heal as a person, and I hope I did the same for her." 
When asked if she and Cosgrove still keep in touch, McCurdy said "not as often." "We used to be attached at the hip, so it was very much that kind of relationship throughout honestly probably until our mid-20s. But now we're all 'growed' up in our different directions, but I'm always rooting for her," she explained. 
In regards to the contents of McCurdy's book, McCurdy told ET that Cosgrove was "so excited" to read it.
In "I'm Glad My Mom Died," McCurdy also details how she and Cosgrove got close throughout the show, with the show's finale being a defining moment. She wrote: "I have my judgments around female friendships being catty and petty and backstabby, but that couldn't be further from the truth with Miranda."