Why Donald Trump's Latest Request Regarding The Mar-A-Lago Raid May Be Moot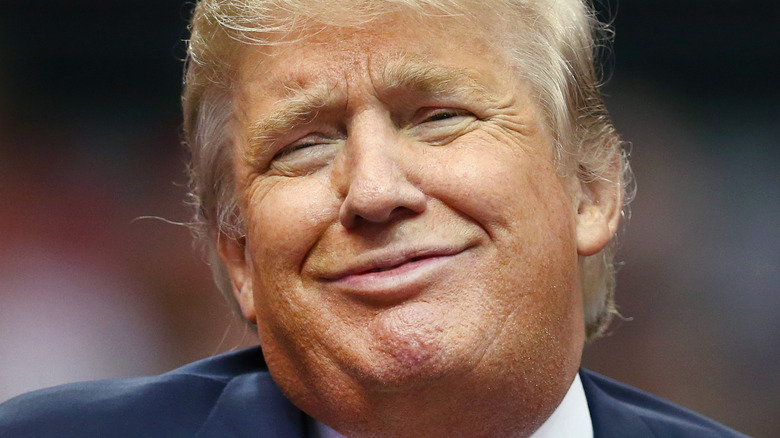 Tom Pennington/Getty Images
On August 28, it appeared that Donald Trump scored a victory in the FBI investigation at Mar-a-Lago. Trump's team filed legal documents with Judge Aileen Cannon to try to get a special master to review the classified documents obtained by the FBI after the August 8 search of Mar-a-Lago. Judge Cannon stated she was "inclined to grant Trump's request to appoint a special master" (via Twitter) but wanted to hear from the Department of Justice and set a hearing for September 1.
The move to file the request with Judge Cannon was unusual on many levels. First, Cannon is not the judge for the case — Judge Bruce Reinhart authorized the FBI search. According to CNBC, Reinhart is the correct judge to rule on issues about the search warrant. In addition, Politico reported that the former president appointed Judge Cannon after losing the 2020 election, and she isn't even in the same district as Reinhart. Cannon's jurisdiction is an hour away. Finally, CNN reported the Trump legal team waited until two weeks after the FBI search of Mar-a-Lago to request a special master, so the FBI is probably done sifting through the classified materials. 
But despite the former president's efforts, Trump's latest request regarding the Mar-a-Lago raid may be moot.
DOJ tells judge Trump's Mar-a-Lago documents already examined by FBI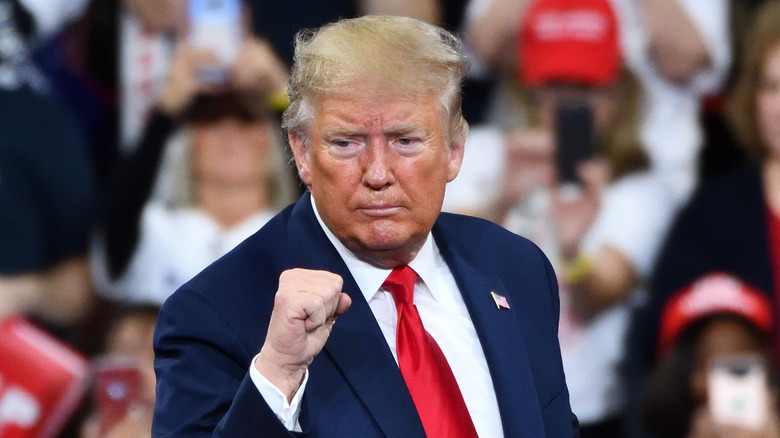 Evan El-Amin/Shutterstock
The Justice Department responded to Judge Cannon's ruling on a special master by telling her the FBI agents were already done examining all the documents. The Washington Post reported that on August 29, the Justice Department filed the official response about the status of the materials seized at the August 8 search of Mar-a-Lago. The DOJ's response to Cannon was three pages, letting the judge know that the FBI had already set aside a "limited set of materials that potentially contain attorney-client information" because that was part of the agreement in the original search warrant. In addition, the government told the Trump-appointed judge, "That the Justice Department has already completed its review could render Mr. Trump's request for a special master duplicative."
Legal Twitter created a tsunami of ratio for Judge Cannon after the Department of Justice's filing. One legal expert tweeted, "You know how 'Per my last email" at work is code for, "I said that s*** already, can't you read?' Well that's how this reads. 'Hey remember that whole affidavit thing made public Friday that says we had a privilege team on site? Did you actually read it?' (Paraphrasing)." 
A law professor tweeted, "It's like his lawyers heard the legal term "Special Master" and have no idea what it is or what it does but they need to pretend to do busywork, so they have to say they still want it bc they don't know what else to do."