Elisabeth Röhm Explains Why Girl In Room 13 Is More Than Just A Movie, It's A Movement - Exclusive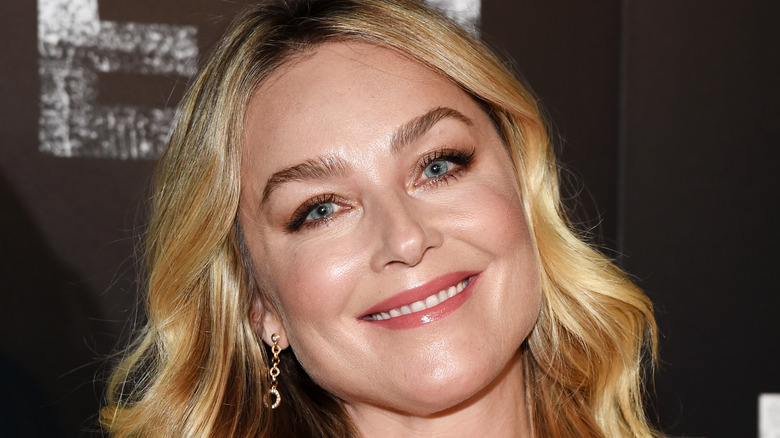 Amanda Edwards/Getty Images
Viewers of TV and movies are no doubt familiar with Elisabeth Röhm due to her numerous acting roles over the years, ranging from CIA agent Lauren Gilmore in TV's "Heroes" to Fox News anchor Martha McCallum in the feature film "Bombshell" to her most iconic role, A.D.A. Serena Southerlyn in "Law & Order.
These days, Röhm has been carving out a whole other career behind the camera. She made her directorial debut with the 2021 Lifetime movie "Girl in the Basement," recounting the shocking true story of a father who imprisoned his daughter in a basement for years. For her latest project, Röhm directed Lifetime's "Girl in Room 13," which follows the dogged efforts of a distraught mother (Anne Heche, who tragically died shortly after Röhm spoke with us) working to free her daughter from the clutches of human traffickers.
In an exclusive interview with The List, Röhm explained why she feels "Girl in Room 13" is more than just a movie — it's also the impetus for a movement.
Elisabeth Röhm reminds us that human trafficking is a $150-billion business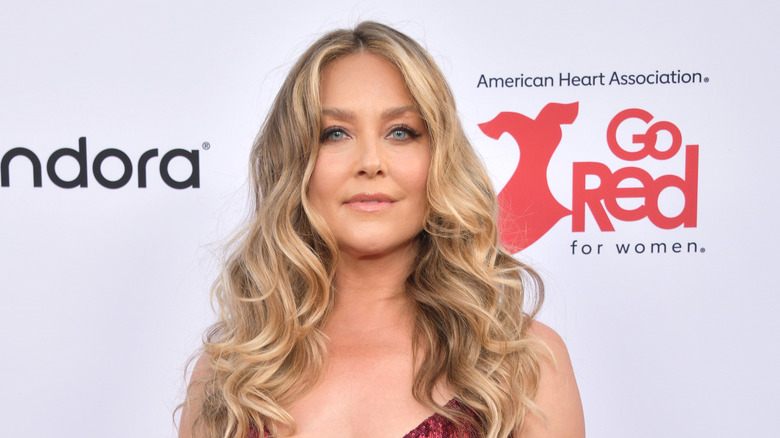 Araya Doheny/Getty Images
Telling a story about human trafficking in "Girl in Room 13" was important for director Elisabeth Röhm. "There are so many different aspects to human sex trafficking and labor trafficking that I couldn't begin to speak to the vastness of that topic. But our film specifically does deal with sex trafficking, being recruited by somebody you know and believe you love that you believe loves you," she explained.
"That element is sometimes, statistically, a part of these scenarios ... It's a very big topic. It's a $150-billion business. There are no right statistics to talk about how many people worldwide are imprisoned and being recruited for sex or labor trafficking, so it's hard to speak to the biggest element of this topic, but the film does tap into the small part of it that we can tell," Röhm continued.
"We hope that it's not just a movie, but a movement — and that afterward, people can get information on this topic," she added. "That's one of the many reasons I love working with Lifetime, because they have a real sense of responsibility around these tough topics."
Girl in Room 13 leads viewers to Lifetime's Stop Violence Against Women campaign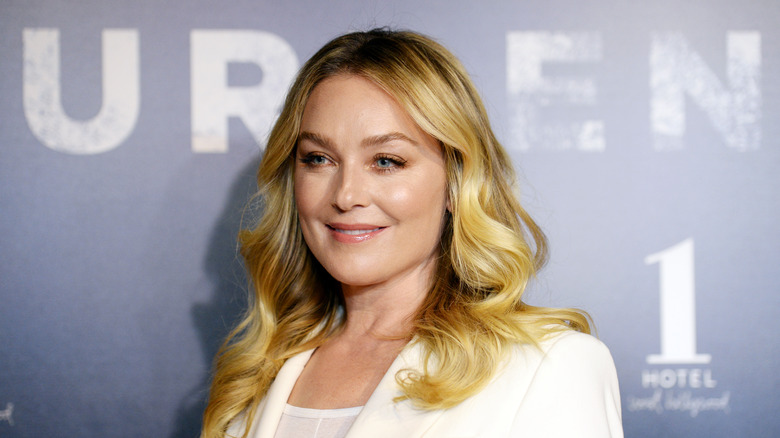 Amanda Edwards/Getty Images
Not only is "Girl in Room 13" meant to open viewers' eyes about the horrors of human trafficking, but it has also been designed to draw attention to Lifetime's Stop Violence Against Women campaign, in conjunction with Polaris. 
Elisabeth Röhm noted that the Stop Violence Against Women campaign is part of why she feels Lifetime understands the responsibility they have in their handling of difficult subject matter. "This film, 'Girl in Room 13,' specifically, is launching a campaign around Polaris for victims and survivors to continue the conversation, to continue educating and changing the narrative through more research and more information," she said.
"If you look at Polaris online, you'll see that it's also a database. It's a place to get information, it's a place to educate, and it's a place to connect victims with survivors," she added. "This film is not just a tough story ... It's also a story that is deeply rooted in resilience, and both the mother and the daughter have a fight in them to survive. That's the purpose of this film, I hope — to inspire survivors and victims alike to survive and to find their voice. Polaris is really a strong foundation to help support both survivors and victims."
"Girl in Room 13" debuts September 17 on Lifetime.