The Truth About Evan Rachel Wood's Sexuality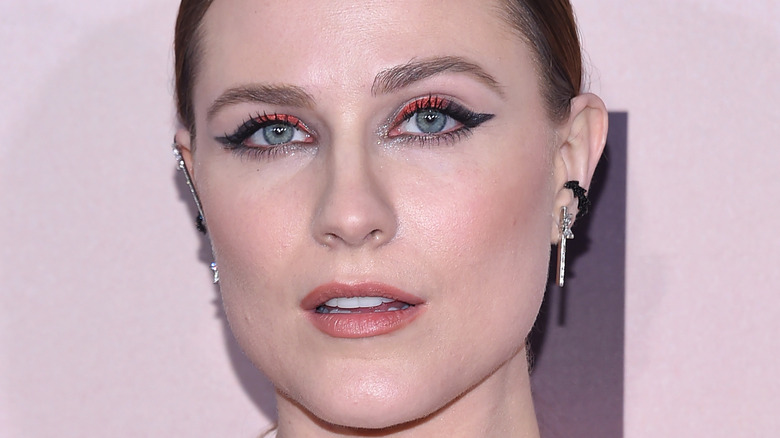 DFree/Shutterstock
Evan Rachel Wood has been acting forever, making her debut all the way back in 1994 when the North Carolina native was just 7 years old. She worked extensively in television, but her breakout moment undoubtedly came in teen shocker "Thirteen," in which Wood featured opposite "Twilight" star Nikki Reed. Subsequently, she made her mark on "True Blood," "Westworld," and plenty more besides. 
As Self notes, Kirsten Dunst infamously got "Interview with the Vampire" over her, while, elsewhere, Wood turned down a role in "Mean Girls" to avoid being typecast. Nowadays, the actor is confident both in her abilities and career progression. Moreover, Wood doesn't focus purely on acting, telling Variety, "I have my band, and I write. I'm always staying busy and doing something artistic, even if it's not in the public eye." 
The former child star is also a dedicated and vocal activist, particularly for women's rights. As she explained, "When I started being an activist, I really asked myself, where do I even start? So the place that I usually start, because I feel like I'm going to do the most good, are the places that I have direct experience. I think that's why I've done so much on domestic violence, and sexual assault."
Likewise, Wood is open about her queer identity, especially when it comes to helping others. 
The outspoken actor is a proud and openly queer woman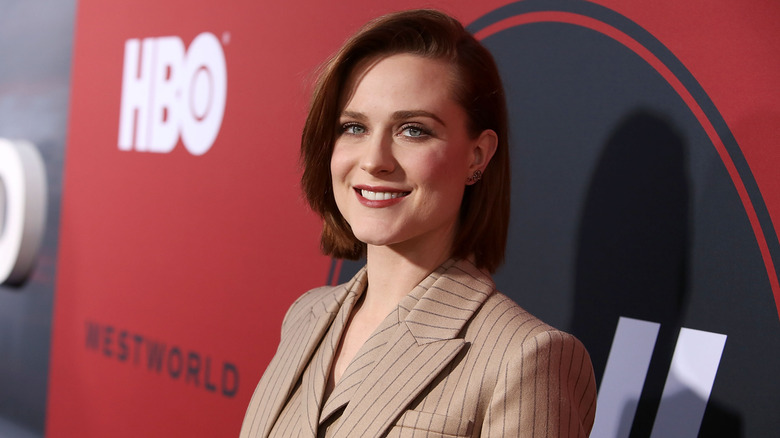 Jesse Grant/Getty Images
The Guardian reports how, in 2011, actor Evan Rachel Wood came out as bisexual during an interview with a men's magazine. However, because she seemed so eager to steer the conversation in that direction, many commentators felt it was some kind of publicity stunt, especially since Wood was promoting a movie at the time. The actor made it clear that her family had known for years, but she felt the need to let the world know, too. 
"It's a big part of who I am and growing up when I was feeling unsure about myself and my feelings, I would hear about actresses I looked up to being very open about it," she said. "So if I can return the favor and somebody who is freaking out and confused about themselves can hear: 'You're not the only one and this is totally normal and fine and there's nothing to be ashamed about' then right on."
According to Insider, in 2013, Wood clarified that she identifies as both "queer" and "bisexual" but finds labels a bit complicated because of the assumed transphobia often associated with being bi. (It's worth noting that GLAAD defines bisexuality as someone who "has the potential to be physically, romantically, and/or emotionally attracted to people of more than one gender" so the label doesn't actively exclude transgender people). 
Evan Rachel Wood has consistently fought back against biphobia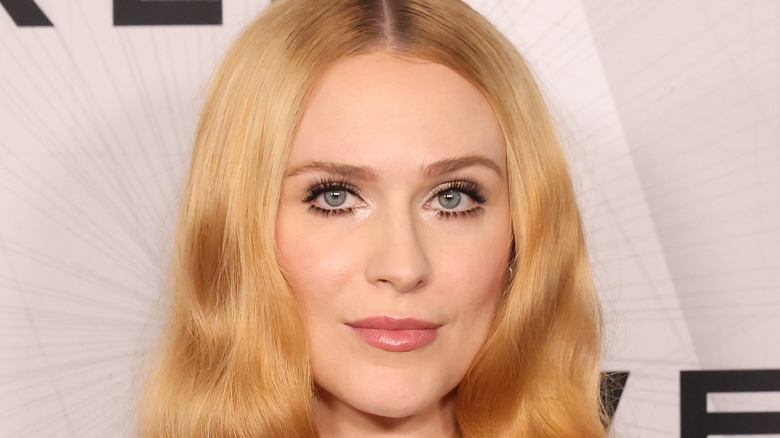 Taylor Hill/Getty Images
Her sexuality informs every aspect of her life, with Evan Rachel Wood hilariously quipping to an interviewer from Self, who also identified as bisexual, that she was sitting in a bizarre position because bi people can't just sit normally. According to Digital Spy, in honor of Bi Visibility Day — Sept. 23, FYI — in 2015, she took a stand against rampant biphobia, stating simply, "No matter who I am with I am #stillbisexual." 
Wood continued, "Remember, bisexuality doesn't mean halfway between gay or straight. It is its own identity." The actor shared how she had struggled her whole life, first with understanding her own sexual orientation and then with finding her place within the LGBTQ+ community, which doesn't accept bi people as freely. "I still feel like we have to constantly prove ourselves and our worthiness within the community," Wood admitted. 
The "True Blood" star went even further with Time (via the Independent), pointing to the "negative connotations" and lack of information surrounding bisexuality. "Erasure is causing people harm and diminishing self-esteem and putting people in harm's way," Wood warned. The outspoken star feels a responsibility to be vocally out and proud because so many people are still too ashamed to do the same, and she wants to pave the way for them.