The Real Reason Evan Rachel Wood Turned Down A Role In Mean Girls
Kevin Winter/Getty Images
Mean Girls is a modern day classic and it's nearly impossible to imagine it with anyone other than Lindsay Lohan, Rachel McAdams, Amanda Seyfried, and Lacey Chabert as Cady Heron and the Plastics. But of course many actresses were considered, and Westworld star Evan Rachel Wood shared that she was actually offered a role in the film and turned it down (via Harper's Bazaar).
If your initial response to this is, "why the heck would anyone turn down Mean Girls?!" you're not alone. But as Wood explained to Jimmy Fallon during a 2018 appearance on The Tonight Show, she had a reason that totally makes sense.
"The only reason is because I was already supposed to do a film called Pretty Persuasion that was set in a high school, that was very Heathers-esque, and it was very similar," Wood told Fallon, according to Harper's Bazaar. If you've seen Pretty Persuasion, you may recall that Wood starred in the film and played the mean girl role to perfection.
Evan Rachel Wood didn't say which role she turned down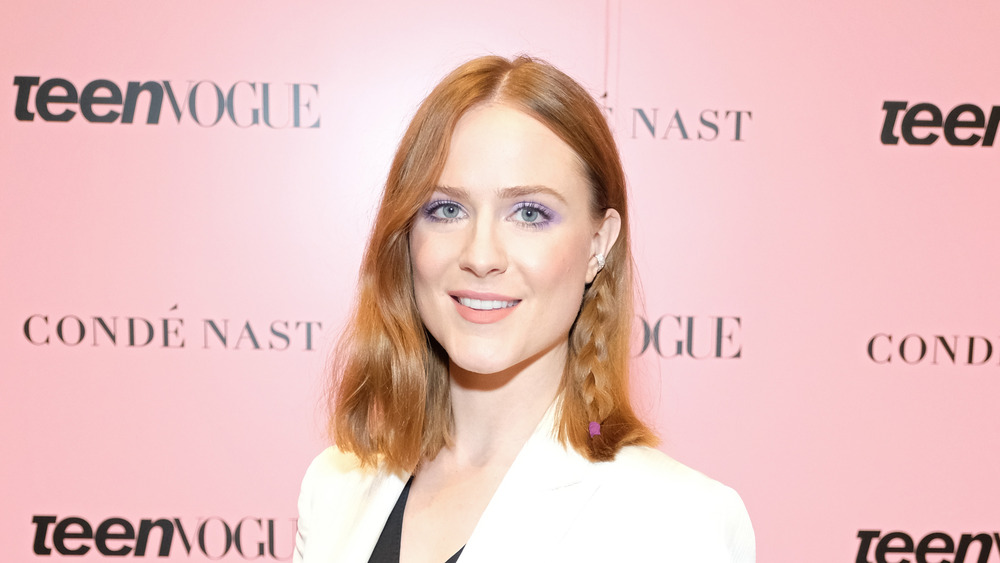 Sarah Morris/Getty Images
Evan Rachel Wood didn't share which role she was offered, so let the speculation begin! According to BuzzFeed, there are a number of compelling reasons Wood could have played Regina George. If she was worried about two high school-themed movies releasing back to back, it would definitely have been worse for her career if she played the ultimate mean girl in both Pretty Persuasion and Mean Girls. 
But speaking of range, we could just as easily see Wood playing Cady Heron. Her breakout role was on the TV series Once and Again, which ran from 1999 to 2002 (via Variety). Wood's character, Jessie, is a shy straight A student who deals with insecurities and an eating disorder. Wood displayed remarkable vulnerability — especially during Jessie's therapy sessions, which were some of the most compelling scenes on the show.
Then there's the film Thirteen, which was released just a year before Mean Girls. Wood's character starts out a lot like Jessie — shy, focused on academics, and insecure. But when she befriends the most popular girl in school, she quickly begins shoplifting, skipping school, abusing drugs and alcohol, and being seriously mean to her mom and her former best friend. So really Thirteen proves she could have played either Cady or Regina and crushed it.
Either way, Wood maintains an incredibly successful career to this day so it looks like turning down Mean Girls didn't make much of a difference in the long-run.