Everything Amanda Seyfried Has Said About Her Struggles With OCD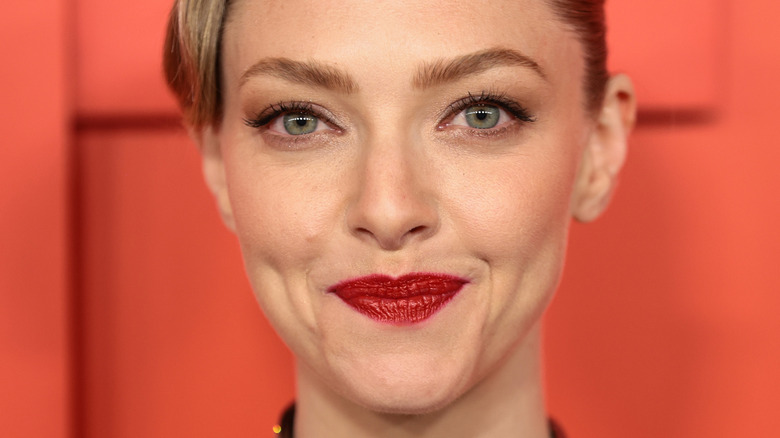 Dimitrios Kambouris/Getty
From playing Karen Smith in "Mean Girls" to Cosette in "Les Misérables," Amanda Seyfried has proven herself as an actress with range time and time again (via IMDb). After starring in everything from musicals to horror movies to romantic comedies, the actress has recently taken on one of her most challenging roles to date in "The Dropout." In this new Hulu series, Seyfried plays Elizabeth Holmes, the founder and CEO of Theranos, a blood testing startup that has since been found guilty of fraud (via Variety). "Pretending to be somebody else with a different way of speaking, and expressing themselves, and even walking, is so thrilling," Seyfried shared with Variety, on playing Holmes. "Of course there's some of me in Elizabeth — but the more Amanda can get lost, the more thrilling it is for me."
When she's not getting into character, and simply playing the role of Amanda, the Pennsylvania-born star is spending time in upstate New York with her husband and two kids. The actress is notoriously private about her life, and while there are many things you don't know about Amanda Seyfried, the actress has opened up about her struggle with mental health. In an interview with Allure, Seyfried revealed some personal details about living with obsessive-compulsive disorder (OCD).
The Dear John star's experience with OCD has gotten better with time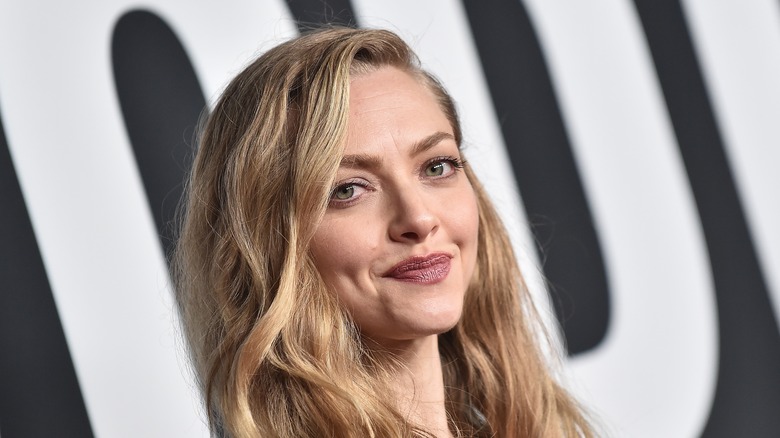 DFree/Shutterstock
From Justin Timberlake to David Beckham, many celebrities grapple with obsessive-compulsive disorder, as noted by Solara Mental Health. The stunningly transformed Amanda Seyfried is one of those celebrities.
The National Institute of Health describes obsessive-compulsive disorder as "a common, chronic, and long-lasting disorder in which a person has uncontrollable, recurring thoughts (obsessions) and/or behaviors (compulsions) that he or she feels the urge to repeat over and over." In an interview with Allure, Seyfried opened up about how her fearful thoughts about fires kept her from putting a stove in her house.
"I always worry about people and how they use stoves. Which is just a controlling thing," the actress revealed. When asked if her worries were related to her OCD, Seyfried responded candidly. "Yes. About the gas. You could so easily burn down something if you leave the stove on."
The "Mamma Mia!" star also described how a "pretty bad health anxiety" also stemmed from OCD, where she believed she "had a tumor in my brain." "I had an MRI, and the neurologist referred me to a psychiatrist." While the Academy Award nominee has been grappling with OCD for years, her experience with the mental illness has gotten better with time. "As I get older, the compulsive thoughts and fears have diminished a lot," Seyfried told Allure. "Knowing that a lot of my fears are not reality-based really helps."
Amanda Seyfriend wants to destigmatize treating mental illness with medication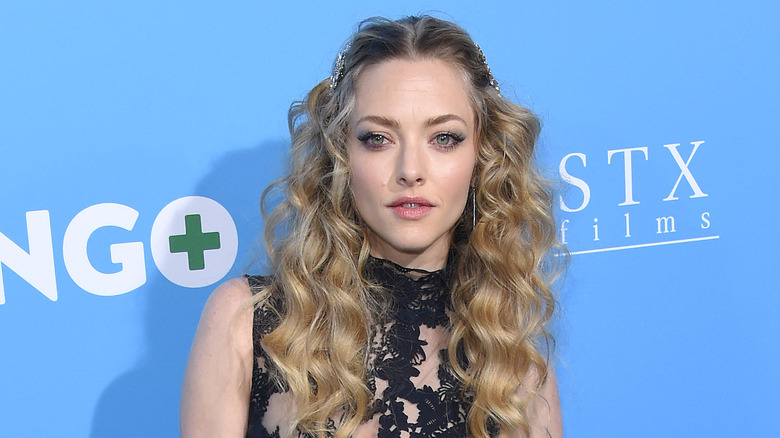 DFree/Shutterstock
Allure asked Amanda Seyfried whether or not she takes medication for her mental illness. The actress responded candidly "I'm on Lexapro, and I'll never get off of it. I've been on it since I was 19, so 11 years. I'm on the lowest dose. I don't see the point of getting off of it."
According to the National Alliance on Mental Illness, Lexapro, which is more commonly known as escitalopram is an antidepressant that is often used to treat various anxiety disorders, as well as OCD. Women's Health interviewed several individuals who shared personal truths about their experiences with antidepressants. Lynn Shattuck, a freelance writer, explained that she has come to terms with taking antidepressants forever. "I believe this is part of my genetic makeup and something I need," she shared. Unlike some other types of medication, individuals cannot become addicted to antidepressants.
While OCD may be an invisible illness, Seyfriend wants to dispel the notion that this makes mental illness any less important to treat. "It's not a mass; it's not a cyst. But it's there. Why do you need to prove it? If you can treat it, you treat it," the actress said in her Allure interview.