The Startling Number Of Americans Who Want Donald Trump Prosecuted Revealed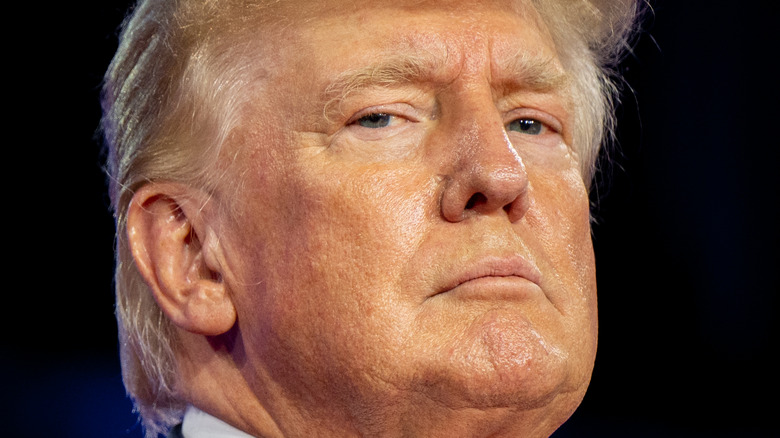 Brandon Bell/Getty Images
Although he hasn't called 1600 Pennsylvania Avenue his home address for nearly two years, Donald Trump likes to remind the public that he once lived in the White House — and reportedly hopes to do so again. A frequent guest speaker at political rallies and a devoted message-writer on Truth Social, Trump relishes listing his past accomplishments. Now that he's out of office, he says, America has fallen apart and needs to be made great again. His oldest son echoes those sentiments; most recently, Donald Trump Jr. tweeted a link for a presidential quiz, saying, "See how well you know your favorite president."
But Trump may actually be falling out of favor in the wake of recent events. The FBI searched the former president's Mar-a-Lago resort residence on August 8 after learning that Trump might not have turned over all of his classified documents to the National Archives (via CNN). In doing so, they found many more documents, some marked at the highest level of security. The Department of Justice is investigating whether Trump violated the Espionage Act, which would be a federal crime (via Vox). The agency is also looking into the part his lawyers may have played in withholding the documents.
All this has led a surprisingly large number of Americans to reach an even more surprising conclusion about the former president. 
Americans are divided over a potential Donald Trump prosecution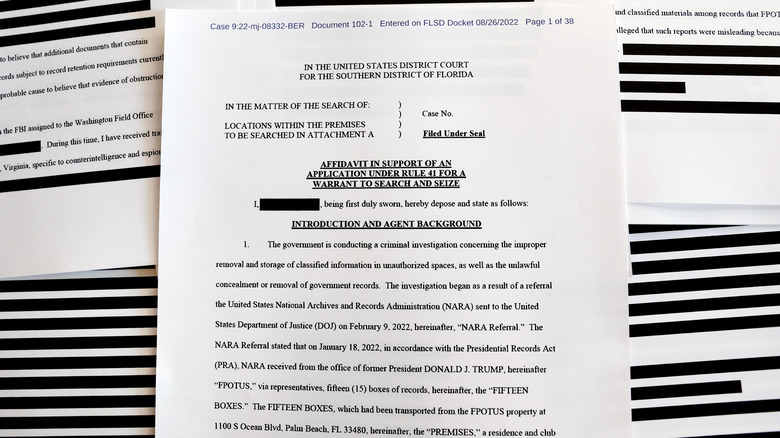 Mario Tama/Getty Images
On August 31, Quinnipiac University, a leading expert in public research, released its newest poll about the leading issues of the day. Among them was the FBI raid on Donald Trump's Mar-a-Lago residence. The topic has captured the nation's attention, with 76% of respondents saying they are following the news either "very" or "somewhat" closely. 
While Trump himself continues to call the investigation a "witch hunt," and accuses the FBI of trying to make him look bad, the 1,000 individuals polled feel differently. A full 67% say that the allegations against him are either "very" or "somewhat" serious, and 59% believe that Trump handled the classified documents inappropriately. Moreover, 50% of respondents say that the former president should be prosecuted on criminal charges over the matter. 
Not surprisingly, demographics played a large part in the answers. Just under a third of Republicans felt Trump's actions were very or somewhat serious, but almost all Democrat respondents felt that way. Democrats and independents were overwhelmingly in favor of criminal prosecution, with 83% of Republicans saying no charges should be filed. Black respondents, as well as respondents under age 35, were more likely to favor a prosecution, as well.
The Quinnipiac poll revealed another bit of bad news for Trump — President Biden's approval rating went up 9 points from July, bringing him to 40%. Quinnipiac poll analyst Tim Malloy calls it "a summertime surge," likely prompted by the student debt relief plan.