Why Hallmark Star Alicia Witt Was Considered A Child Prodigy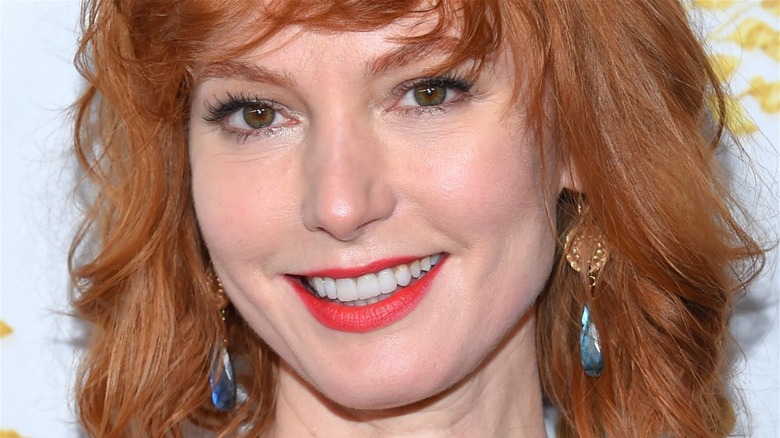 DFree/Shutterstock
Alicia Witt knew she wanted to be an actress from her very first performance. Per Fox News, she was just 7 years old when she landed the role of Alia in the 1984 film adaptation of "Dune," written and directed by David Lynch.
Witt opened up about the eye-opening experience in an "Ask Me Anything" session on Reddit. She immediately asked her parents to take her to Los Angeles to become an actor, but they made her wait. "By the time I finally got to move to L.A. at 14, I was more than chomping at the bit," she said. "I knew immediately when I started making 'Dune' that this was something I'd want to do for the rest of my life."
Lynch once again cast her in one of his projects when she was 14, playing Gersten Hayward in the series "Twin Peaks," a role she repeated in the series revival 27 years later. In between, she also starred as Zoey Woodbine in the series "Cybill," Cheryl in "Friday Night Lights," Wendy Crowe in "Justified," Autumn Chase in "Nashville," and Zelda in the final season of "Orange Is the New Black," according to IMDb. Witt has also starred in several Hallmark Channel movies, including "Backyard Wedding" and "Christmas List." "There's something about the lighter material that I think lends itself to everyone just having so much fun," Witt observed to Glamour. "Every day you have a happy ending and it's a sweet love story or family story."
It's an impressive resume, but Witt's acting skills aren't the only proof of her brilliance. The actress was also considered a child prodigy. 
Alicia Witt is incredibly smart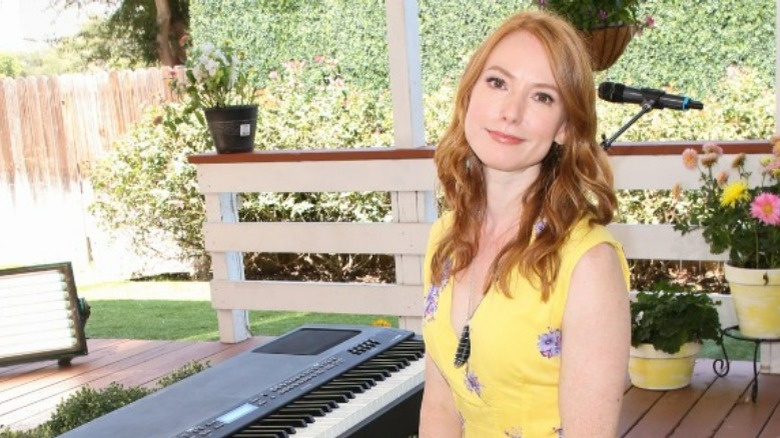 Paul Archuleta/Getty Images
Alicia Witt's smarts became obvious very early on, with her parents revealing to the Pittsburgh Press that she said her first word when she was one month old and started "reading college materials since she was 2." Her child prodigy status continued as she was home-schooled, with Witt grabbing her high school diploma by the time she was 14, per TCM.
Witt actually got her first acting job on "Dune" thanks to a performance she did on the talent-exposing show "That's Incredible" when she was just 4 years old. Witt acted out a scene from Shakespeare's "Romeo and Juliet." A couple of years later, the casting director for "Dune" was on the hunt for a youngster who, "could read/speak very big words fluently," she explained on Reddit. Witt's episode was played on rerun, and the director hunted her down, earning her the role at age 7.
In addition to her early acting performance, Witt also took up classical piano as a child, according to Contact Music. "I trained heavily from the age of about 7 to 14. I went to national piano competitions and did that whole circuit," she remarked.
The star is multi-talented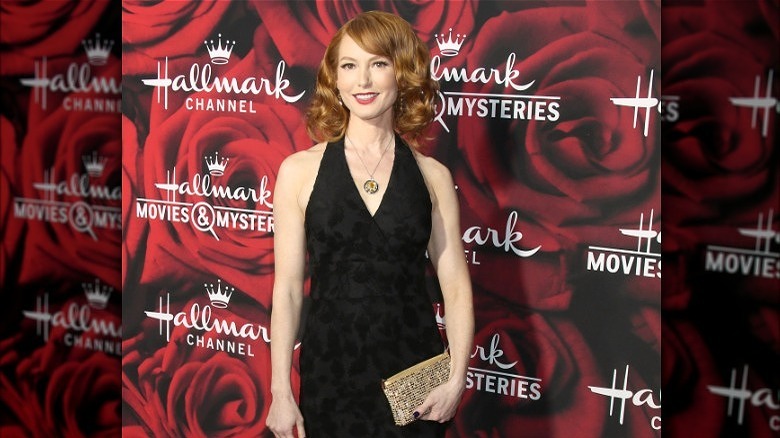 Kathy Hutchins/Shutterstock
In addition to her acting career, Alicia Witt has continued to explore her other creative interests, including music. "When I was little, I played piano ... but I knew by the time I was 14 that I didn't want to pursue that as a career," Witt shared with People. "I wanted to write and sing my own songs." She accomplished this goal, and her fifth album, "Conduit" was released in 2021. "I can't image my life without that form of communication," Witt revealed to CNN about her musical endeavors. "It is a way that I feel I can connect to other human beings that is so different from playing characters or even having a conversation."
Witt has even combined her love of acting and love of music in the Hallmark holiday movie, "I'm Not Ready for Christmas." According to the star's Instagram, the movie was actually named after her song, which she wrote the year before. She also wrote and sang "Christmas Miracle" in "Christmas on Honeysuckle Lane," and has performed on "Christmas Tree Lane," "Cybill," "Playing Mona Lisa," and "Nashville," per IMDb.
In addition to singing and acting, Witt is also the author of the book "Small Changes," which was released in 2021. Her personal website describes it as, "an inspiring, welcoming, and simple yet effective guide to health, happiness, and sustainable living."