Kat Graham Shares The Important Lesson She Learned From Netflix's Love In The Villa - Exclusive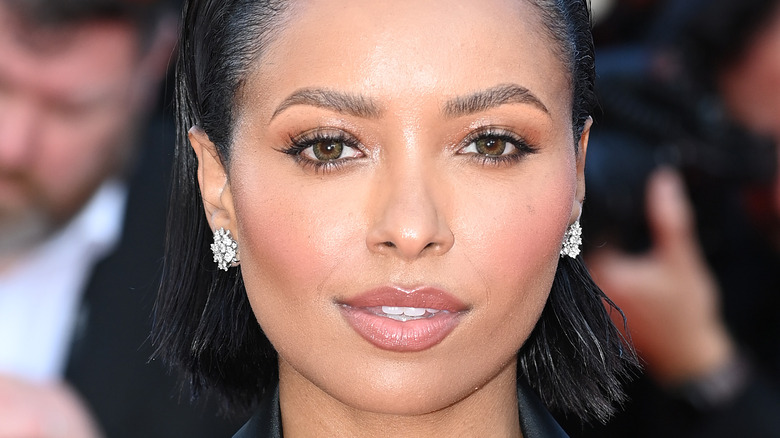 Pascal Le Segretain/Getty Images
Kat Graham is incredibly busy, and she somehow manages to balance an illustrious acting career alongside her work as a musician. The multi-hyphenate is known for her work on "The Vampire Diaries" and for starring in movies like "Honey 2" and "Operation Christmas Drop," among many other projects. With Netflix's "Love in the Villa," Graham takes the lead once again, this time playing a school teacher embarking on her dream vacation to Verona in Italy after she's dumped by her long-term boyfriend.
"Love in the Villa" is a delightful romantic romp that pairs Graham with "The Umbrella Academy" star Tom Hopper. When Graham's character arrives in Verona, she finds that her villa has been double-booked with a dashing — and very obnoxious — British man. Realizing that they need to make the best of an awkward situation, the unlikely pair decide to share the villa, which results in a plethora of hilarious moments. Romantic comedy fans will love Graham and Hopper together, as well as the idyllic Italian setting, which can't help but inspire romance.
The List caught up with Kat Graham to find out the important lesson she learned while filming "Love in the Villa," which is on Netflix now.
Kat Graham is ready to 'take a little break' like her Love in the Villa character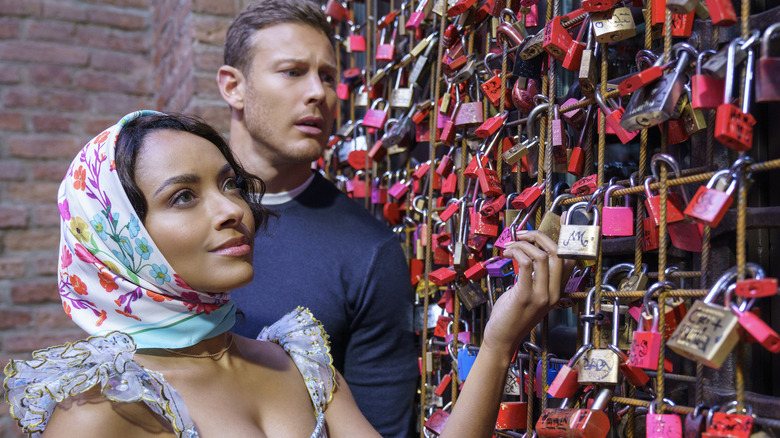 Netflix
The main reason Kat Graham has been so busy in 2022 is that audiences all around the world continue to love her work. "This is my fourth film of the year," she said of "Love in the Villa." "I just dropped my second album of the year. To be honest, I need a minute. I'm going to take a little break. I'm going to get married." That's not all that's been on her plate recently — she continued, "I did just wrap production on a refugee documentary that I'm producing and hosting with Time Studios. That's coming out next year."
As for what "Love in the Villa" might have taught her, Graham told The List, "[I'm] also producing and seeing what's next — trying to grow and not plan everything. [That's a] lesson I've learned." She explained, "I'm excited to see what life is like when I stop planning it a bit and take the lesson from this movie to heart and actually not be like, 'I'm going to do a movie and I'm going to do this and I'm going to do that.' I think I've earned that at this point." 
Understandably, Graham is ready for a vacation. Viewers, too, will be ready to take a trip to Italy once they've watched "Love in the Villa."
Watch "Love in the Villa" on Netflix now.