The Emotional Moment Real Girlfriends In Paris' Victoria Zito Opened Up About Her Sexuality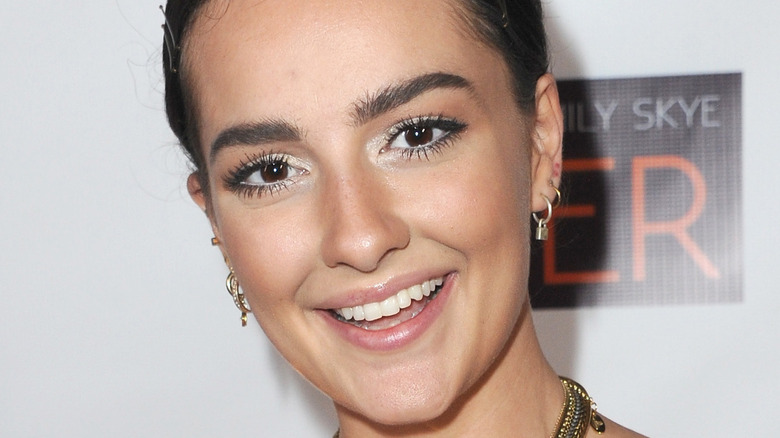 Albert L. Ortega/Getty Images
Whenever Bravo announced a brand new addition to their universe of reality TV gold, die-hard fans love to play a guessing game. Surely, it's going to be a "Real Housewives," the question is just which city will it be set in? Well, not only did Bravo shock everyone by setting their newest member of the family in Paris, but they also threw in an entirely brand new twist with "Real Girlfriends in Paris." 
Set in the city of lights "Real Girlfriends in Paris" offered a fresh hot take on the franchise with a group of close-knit ex-pat besties living and loving in Paris. As the Bravo teaser trailer showcased, this was unlike any other 'Real' Bravo show that came before it. The six friends tackle everything that comes with moving across the world, from attempting to achieve their dreams and pursue brand new careers to dealing with a slew of the same dating drama only in another language. 
Everything about the show has a completely different energy to what "Real Housewives" fans are used to, and "Real Girlfriends in Paris" proudly attempts to embrace that new energy and break boundaries. The refreshing new vibe manifests itself in a number of ways, but the most impressive upgrade is getting to witness one cast member's raw and real journey with her sexuality.
Victoria Zito announces she is bisexual to the group
As the eagerly anticipated "Real Girlfriends in Paris" finally aired, viewers got an inside look at the complex dating scene in Paris. But what was truly refreshing was watching Victoria Zito with her tumultuous past including marriage and divorce taking the plunge and opening up about her sexuality. 
"Real Girlfriends in Paris" broke the typical "Real Housewives" classical dating trope by highlighting a modern and real story of dating in this day and age. During a pseudo-Thanksgiving dinner hosted by Anya Firestone, Zito emotionally shared with the group of friends for the very first time that she was actually dating a girl and is bisexual. Zito shared in her confessional, "I come from a family that growing up would make fun of gay people, these are memories that are vivid for me and it definitely doesn't make me feel the most comfortable just to be able to flat out come out." 
Zito opened up to E! News about her decision to share her news, "This is my life, and this whole new chapter of my life, especially since we divorced, is about living my most authentic self and I feel like I couldn't do that without just being open and honest." Zito added, "It was extremely, extremely hard for me," but it was beautiful to see the ladies tearfully support Zito's openness and celebrate her. This definitely adds an exciting new layer to the show, and we can't wait to watch how things unfold for Zito with her new flame.