The Documentary You Never Knew Samuel L. Jackson Narrated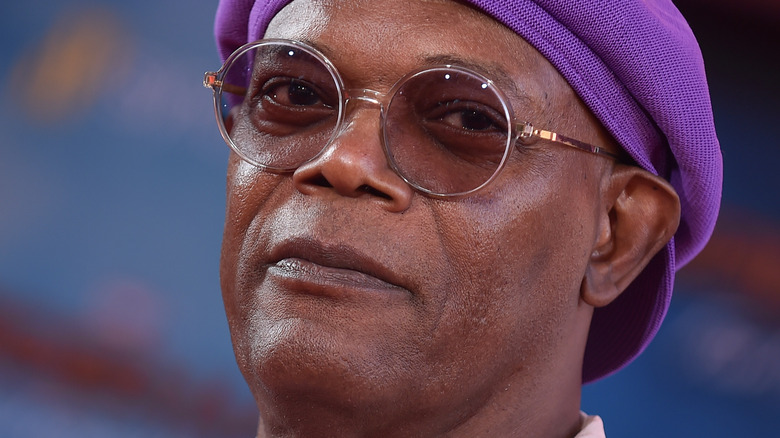 DFree/Shutterstock
What do "Star Wars" and Marvel have in common? Besides being streamable on Disney+, both headline Samuel L. Jackson. From assembling the Avengers as Nick Fury to championing the Jedi Order, Jackson is one of the most recognizable faces in the multiverse, starring in seven big-budget franchises since he got his start in the late 1980s, per IMDb. The actor shows no signs of slowing down, credited as the "Hollywood's most bankable star" by Maxim and, also according to the site, has been named "the most influential actor of all time" by a Springer Open study (just above Tom Cruise, who's net worth may surprise you).
For over 50 years, Jackson has been committed to activism, helping to orchestrate student protests at Morehouse College in 1969, according to Literary Hub. In excerpts taken from "Bad Motherf*****: The Life and Movies of Samuel L. Jackson, the Coolest Man in Hollywood," Jackson explains, "I wasn't one of those people that was gonna walk around and get spit on and get slapped and not fight back." In 2022, he was honored at the NAACP Image Awards. As noted by Chairman Leon W. Russel, "Many might not know that prior to his acting career, Jackson was a staunch activist during the Civil Rights Movement in the 1960s, even serving as an usher at Martin Luther King Jr.'s funeral." 
In addition to his work as an actor and activist, Jackson has also lent his talents to narration.
Samuel L. Jackson honors James Baldwin in I Am Not Your Negro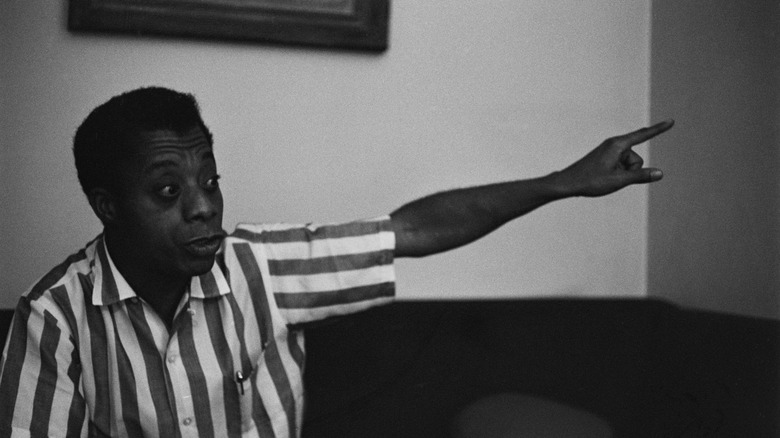 Michael Ochs Archives/Getty Images
In 2016, the actor teamed up with director Raoul Peck to narrate "I Am Not Your Negro," a film based on the writings of James Baldwin. Baldwin's "Remember this House" was never finished. The manuscript, which details memories of friends and fellow Civil Rights leaders Medgar Evers, Malcolm X, and Martin Luther King, Jr. was just 30 pages when Baldwin died in 1887 (via The Atlantic). "I Am Not Your Negro" draws inspiration from "Remember this House," repurposing Baldwin's words as film narration. The New York Times describes the documentary as "a posthumous collaboration, an uncanny and thrilling communion between the filmmaker . . . and his subject," a commentary that feels current (if not revolutionary) despite the fact that it was written decades ago.
Samuel L. Jackson serves as the film's narrator, reading excerpts from "Remember this House" among other passages from Baldwin's personal letters and esteemed essays. The Guardian's Jordan Hoffman calls Jackson's narration "one of the best things he's done in years." Interlaced are interview clips of Baldwin himself as well as scenes from modern media and politics — such as the Obama inauguration, for instance. Jackson spoke about the documentary on Jimmy Kimmel Live, noting, "It's very resonant in terms of what he talks about and what hasn't changed." Overall, Peck's film highlights "how far America has not come in the 50 years since he wrote these words."
Samuel L. Jackson just released a new passion project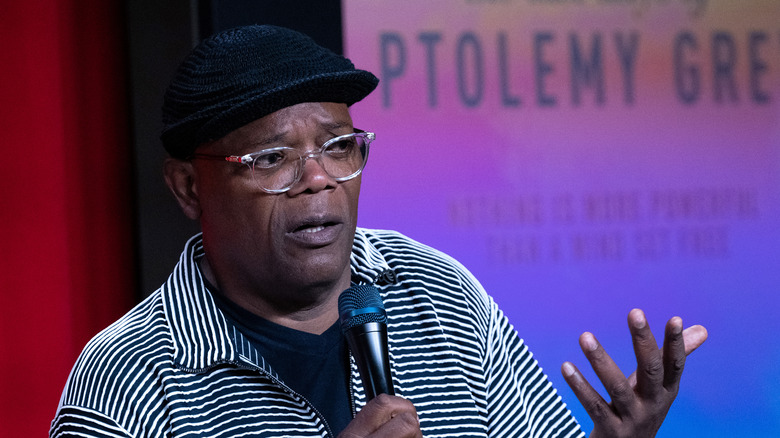 Amanda Edwards/Getty Images
For the last 10 years, Deadline reported, Samuel L. Jackson has been working on "The Last Days of Ptolemy Grey," the story of a 91-year-old man tasked with solving his nephew's death. The catch? Grey suffers from dementia and is taking an experimental drug that temporarily quells his symptoms, per NPR. Based on the Walter Mosley novel, the mini-series was first in talks to become a movie, a concept Jackson drew issue with. As the "Pulp Fiction" actor commented via Deadline, "The scripts that we got left out too much. It's a full story about somebody's life. It's hard to tell that in an hour and 45 minutes." Eventually, Jackson teamed up with Mosely to deconstruct the novel into a 6-part series for Apple TV+, playing the titular character himself (via IMDb).
If you're not an Apple TV+ subscriber, not to worry. Jackson has been in well-over 100 films, so there's no shortage of additional content (via MasterClass). Surprisingly, it wasn't until 2022 that he received his first Oscar, a Lifetime Achievement award presented by the esteemed Denzel Washington. "I tried to entertain audiences the way Hollywood entertained me," Jackson commented in his acceptance speech. "I guarantee you, this thing is going to be cherished" (via The Washington Post).