Is The Facetune App Worth The Money?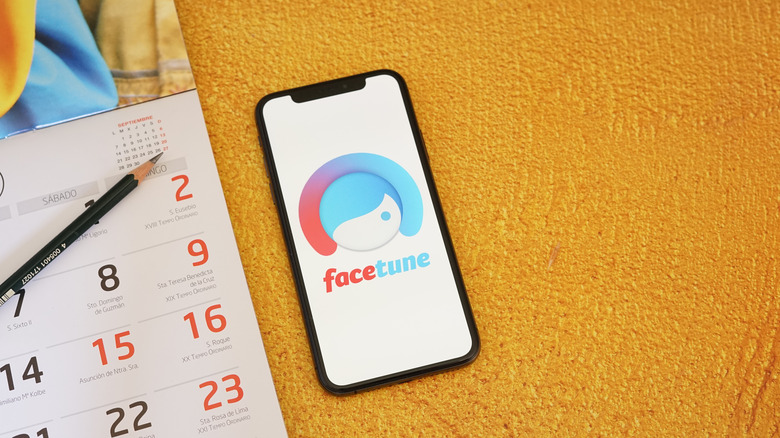 Sulastri Sulastri/Shutterstock
Want to erase your dark circles? There's an app for that. A 2021 Library of Medicine study featuring participants aged 18 to 24 found that 81% of them edited photos before posting on social media, hiding acne, whitening teeth, and even changing the shape of their features. No need to spend money on a facial, technology can give you one almost instantly — there's a reason photo editing apps are so popular right now. Since its launch in 2014, Facetune has become the go-to editing platform for everyone from your next-door neighbor to mega-influencers. As reported by Vox, it popularized the phenomenon known as "Instagram Face," jumpstarting a cultural conversation around social media transparency.
Facetune has dubbed itself a "technological elixir," publicizing the ways in which beauty influencers like Nikkie Tutorials, James Charles (the truth about his scandals may surprise you), and Gigi Gorgeous have used the app, per Facetune by Lightricks. Given all the magic it works, this editing wizard doesn't come without a price — $4.99 a month to be exact. But is the Facetune app worth the money?
Facetune is easy to use for first-time editors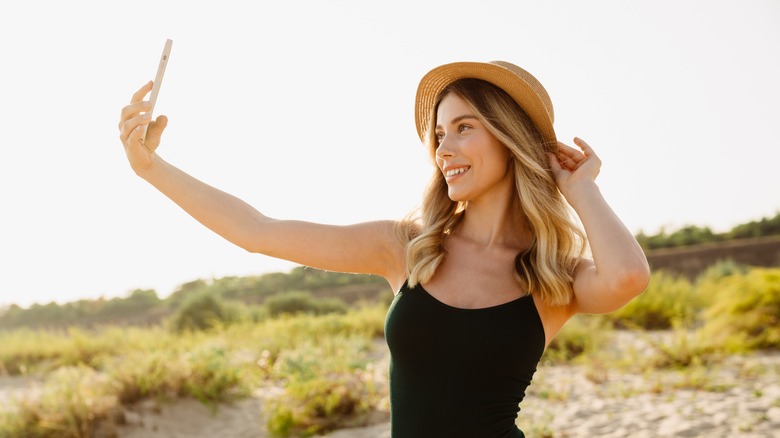 Dean Drobot/Shutterstock
If you don't have a background in editing, not to worry. Facetune is intuitive, making photo corrections simple no matter your experience. For a monthly fee of $4.99 (or $59.99 a year), you'll have access to a variety of features including skin editing, virtual makeup, teeth whitening, and even hair reshaping (via App Store). Users can replace or blur-out unwanted backgrounds — gone are the days of photo bombs. According to Vox, there's even a tool to make earrings look shinier. The app gives intuitive, step-by-step instruction on how to use each tool, per The New York Times.
In 2015, Wired listed Facetune in a list of "The Best Photography Apps," noting its ability to boost a selfie well-beyond the limits of a standard filter. By 2016, Facetune 2 came onto the market, revamping and ultimately replacing the original version, per Facetune. Now, although it's possible to download the app for free, users are immediately encouraged to try-out Facetune's free trial to unlock the VIP experience. If you like all that it has to offer, or forget to cancel your subscription, you'll receive a monthly bill of $4.99 for "unlimited access" as listed on the App Store. Those hoping to pay a one-time fee can purchase the app for $199.99.
Facetune doesn't just edit pictures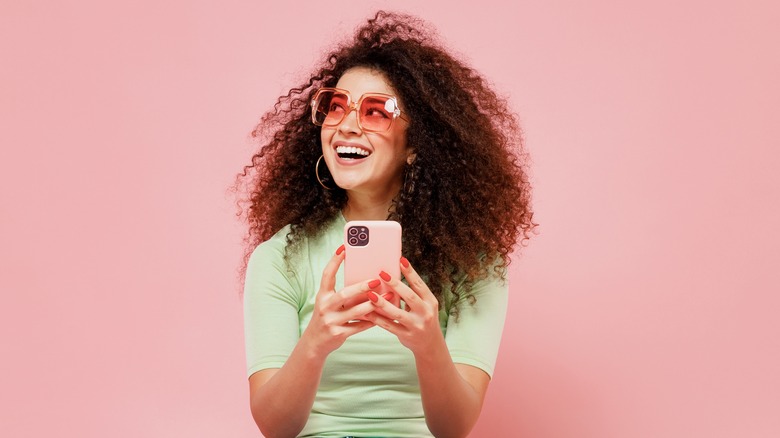 ViDI Studio/Shutterstock
In 2020, Facetune launched a brand new feature: video editing. As part of the VIP subscription plan, users can now make revisions on videos up to 5 minutes long. According to The Verge, video tools are easy to use, offering a sliding bar that adjusts the intensity of edits. If you've ever wondered what you might look like with lip injections, Facetune's got you covered. Along with brightening up features, the app also allows users to "denoise" their videos, turning any filming environment into a peaceful retreat.
Though the app offers a temporary confidence boost, it's also been criticized for its long-term effects on self esteem. In a 2018 tweet reported by The Guardian, model an infamous feud-stirrer Chrissy Teigen commented on the widespread use of Facetuning, saying, "I don't know what real skin looks like anymore."
The bottom line? Facetune is a helpful investment for social media creators hoping to boost their image online, maybe even casual users wondering what they'd look like with short hair. For beauty blogger Natasha Church, the app has become a helpful way of making her eyeshadow "pop," per The Guardian. Since its launch in 2014, Facetune has been downloaded over 200 million times. After all, it's more affordable — albeit less permanent — than plastic surgery and trips to the esthetician.