If You've Never Watched A Tom Cruise Movie, Here's The One You Should Start With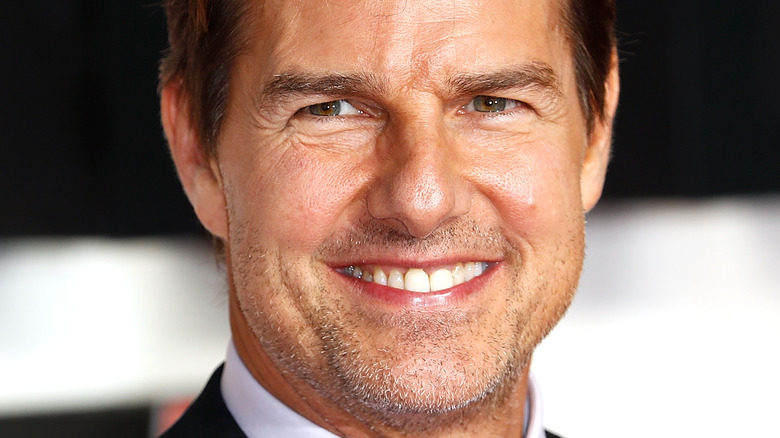 John Phillips/Getty Images
Tom Cruise was seemingly made to be a movie star. The actor has starred in some of the most iconic films of all time and has given fans a reason to head to the box office for decades. Cruise is the quintessential celebrity, having not only success with his films, but also high-profile marriages to Oscar-winner Nicole Kidman and actress Katie Holmes (via Biography), as well as his own media controversies such as his ties to Scientology and his on-set behavior, per Insider.
Cruise has also proven himself to be very versatile with his acting, and has shown that he can perform in many different genres including drama, comedy, action, and even musicals, as Insider reported. He also performs many of his own stunts. The actor has put himself at risk to do some wild stunts in the past, such as running down a skyscraper, having a knife held to his eye, jumping off of a cliff, jumping from the rooftop of one building to another, and hanging off the side of a moving airplane, according to People. "I am a very physical actor and I love doing them. I study and train and take a lot of time figuring it all out. I have broken a lot of bones!" Cruise said during an interview on "The Graham Norton Show" in 2021, Collider noted.
Cruise has been pumping out films since the 1980s. However, if you're new to his work, there are plenty of options for you to choose from.
Tom Cruise has a plethora of entertaining films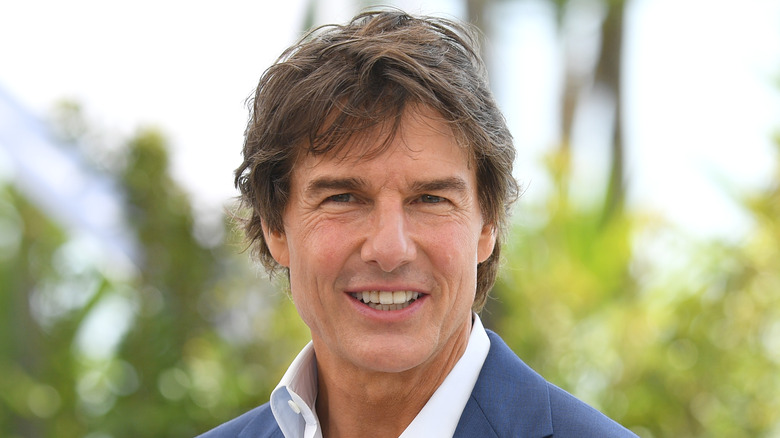 Pascal Le Segretain/Getty Images
In the 1980s, Tom Cruise became a hunky heartthrob with films such as "Risky Business," "Top Gun," "The Outsiders," "Rain Man," and more (via Collider). The actor made a name for himself and went on to become one of Hollywood's hottest stars. In the 1990s, Cruise continued his trend of hit films with roles in "Mission Impossible," "Interview with a Vampire," "A Few Good Men," and "The Firm." he even starred alongside his then-wife Nicole Kidman in films like "Days of Thunder" and "Eyes Wide Shut" (via IMDb).
Any of Cruise's early works are classic gems to watch, and could easily lure you into binging his entire catalog of films. Of course, some of his later work may also be a fun choice for an at-home movie night. "Rock of Ages" is a musical comedy, where fans got to hear Cruise's singing voice as he portrayed a hair band singer in the 1980s (via The Week), and "Top Gun: Maverick" has been a wild success at the box office for the actor in 2022.
However, there may be one of Tom Cruise's films, in particular, that could be the perfect choice if you're looking to dive into the actor's work. "Jerry Maguire" has something for everyone to enjoy and may even become a favorite to add to your collection.
Jerry Maguire is one of Tom Cruise's best films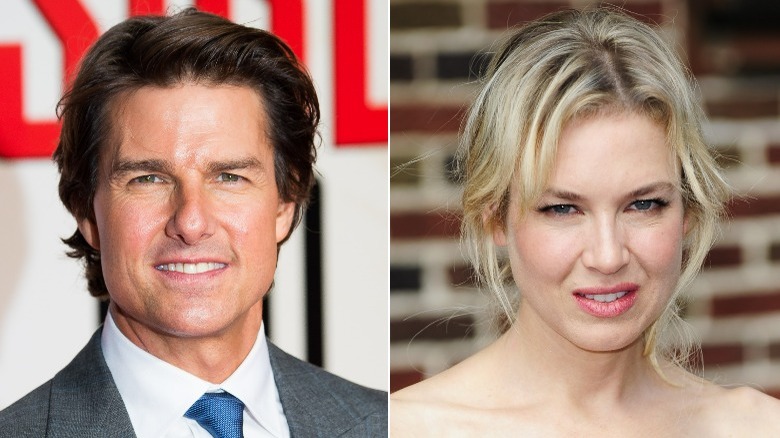 Samir Hussein/Getty & undefined & Ray Tamarra/Getty Images
Tom Cruise is remembered for many of his iconic roles and "Jerry Maguire" is one of them. In the film, he portrays a sports agent who loses his job and tries to start his own firm (via Rotten Tomatoes). He does so with a single mother from his former office, Dorothy Boyd (Renee Zellweger), and they begin dating while trying to build a business. The movie has romance, drama, and comedy. It will have you laughing and crying, as well as cheering while Cuba Gooding Jr.'s character, Rod Tidwell, fights for his professional football career.
"Jerry Maguire" had a stellar cast led by Cruise and Zellweger, which also included Kelly Preston, Regina King, Bonnie Hunt, Jay Mohr, and a very young Jonathan Lipnicki, who often stole scenes as Zellweger's son, Ray (via IMDb). The movie is also easily one of the most quotable films ever with lines such as "Show me the money," "You had me at 'Hello,'" and "You complete me," according to Today.
The 1996 film was directed by Cameron Crowe, IMDb noted, and ended up being a huge success, earning $153 million at the U.S. box office, per Yahoo. The movie garnered five Academy Award nominations, including Best Picture. Gooding Jr. also took home the Oscar for Best Supporting Actor in the film, Yahoo detailed. So, if you're looking for a great Tom Cruise movie to watch, consider "Jerry Maguire" — you'll be entertained from start to finish.