What Is Kelly Clarkson's Zodiac Sign?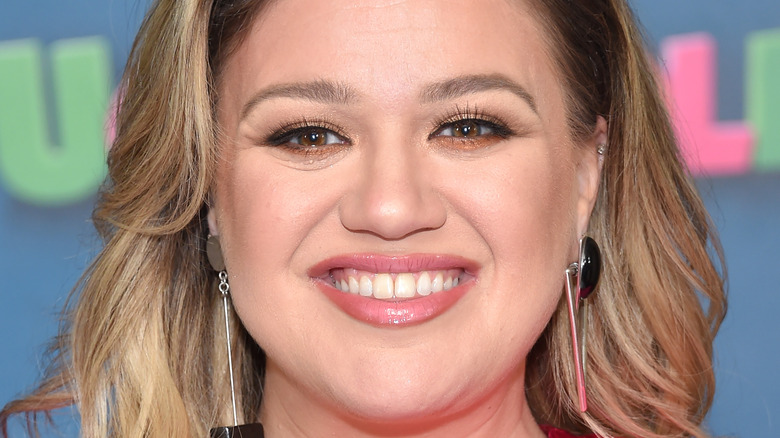 DFree/Shutterstock
Kelly Clarkson first burst on the scene when she made waves during the first-ever season of "American Idol." The young singer ended up winning the televised singing contest and went on to build a huge career for herself by releasing hit songs such as "Since U Been Gone," "Because Of You," "Breakaway," "Stronger," and "Miss Independent" (via Song Facts). "18 years ago today was the finale of the first season of American Idol and it changed my life! I'm still hustling 18 years later because I know I am blessed to have the opportunities and I still love my purpose," Clarkson said of her big break back in 2020 (per Billboard).
However, Clarkson has proven to be so much more than just a singer. Not only does she mentor aspiring singers like she once was as a coach on "The Voice," but she also has her very own talk show, "The Kelly Clarkson Show," according to Biography — which took over for Ellen DeGeneres. She's also written children's books and lent her voice to the animated film "Ugly Dolls" over the years. In addition to her career, Clarkson is also a mother to two children, River Rose and Remington Alexander, whom she shares with her ex-husband, Brandon Blackstock.
With all of the success that Clarkson has had in her life, some fans can't help but wonder if it was all written in the cards for the singer.
Kelly Clarkson's sun sign is Taurus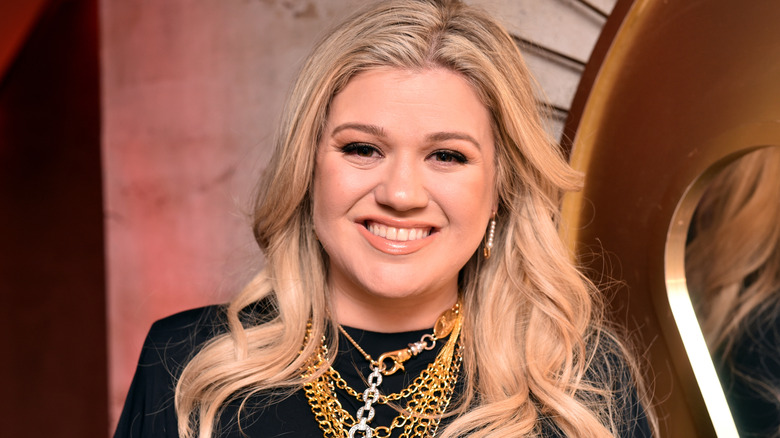 Jared Siskin/Getty Images
Kelly Clarkson was born on April 24, 1982, making her a Taurus (via Astro Charts). The earth sign is said to be sweet and kind, although it may take a while for them to get comfortable with people they just met. Despite that, once Taureans consider you a friend, you become an important aspect of their lives, per Thought Catalog. Female Taurus' have a reputation for falling in love hard, and not always knowing when to walk away from someone who isn't valuing them, proving their loyalty to a fault.
Meanwhile, Taurus women are also known for their ability to be independent with a fierce determination that allows them to charge forward like the bull they are and realize their goals and dreams. Taureans can become powerful when they set their mind to something and work hard to achieve it, according to Astrology.com. However, because the sign does work so hard, they often find it necessary to rest and don't have any qualms about taking some time for relaxation and to recharge their batteries after a stressful situation arises. The sign is also said to take great pride in all of their projects and career moves, which sounds very much like Clarkson.
Of course, the singer is more than just her sun sign, and her birth chart certainly tells an interesting story.
Kelly Clarkson's birth chart is full of Taurus energy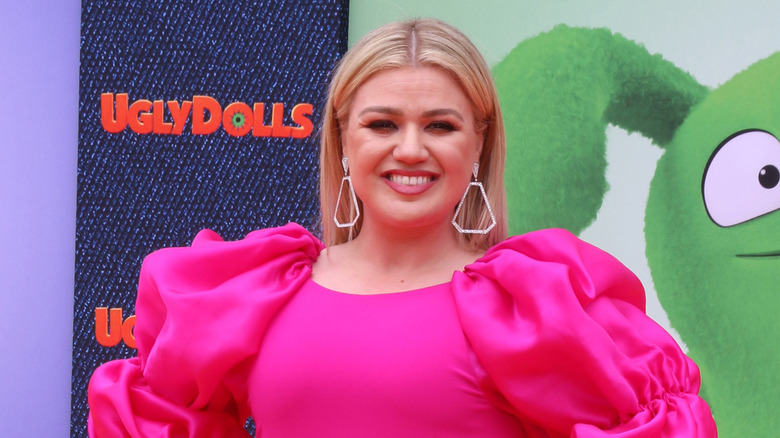 Kathy Hutchins/Shutterstock
Kelly Clarkson's sun sign may be Taurus, but the earth sign also dominates her birth chart. According to Astro Charts, the "American Idol" winner's moon is also in Taurus. Cosmopolitan notes that a person's moon sign deals with their emotions and private feelings. The outlet suggests that a Taurus moon is lucky, and often hints that the person is very emotionally strong while being able to cultivate their best life. They're also said to have a calming nature about them that makes people feel at ease in their presence.
Your Tango reveals that a person's Mercury sign represents the way that they communicate with others and how they outwardly express themselves when it comes to knowledge and information. Those who have their Mercury in Taurus are said to be thoughtful and great listeners, which makes them great friends. They're also the type of people that others can rely on for good advice.
The New York Post suggests that Clarkson's birth chart reveals her popularity and charisma that has made her a huge star, and that she'll continue her success in coming years. The outlet also notes that the singer's fame seemed to be written in her zodiac placements, and it's no surprise that she's crafted a long-lasting and blossoming career over the last two decades.