Kelly Clarkson Shares How She Really Feels About Taking Over For Ellen DeGeneres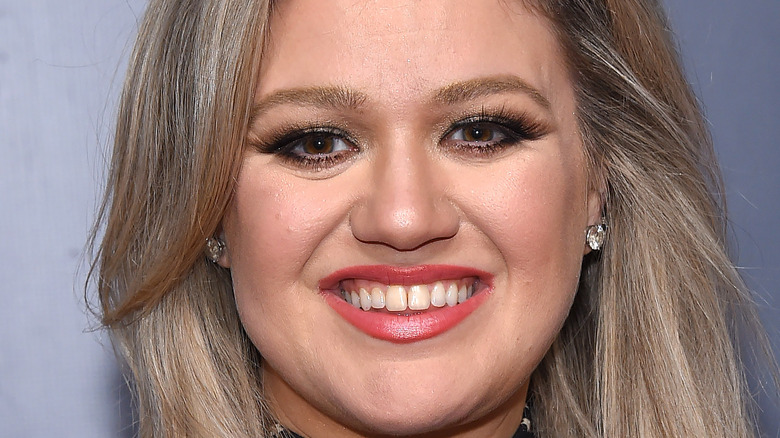 DFree/Shutterstock
After 18 years, Ellen DeGeneres' long running talk show will come to an end after its 19th season. While DeGeneres claims that the reason behind her show ending is due to her desire to be "challenged," sources suggest that perhaps there's more to the show reaching its end (via Newsweek). In July 2020, Buzzfeed News released an article that shed light on numerous allegations against DeGeneres and the show's team, revealing alleged toxic behaviors that led to a harmful work environment. DeGeneres addressed the allegations during the Season 18 premiere of "The Ellen DeGeneres Show" in September 2020, explaining, "I learned that things happen here that never should have happened. I take that very seriously. And I want to say I am so sorry to the people who were affected." The show will be officially ending in 2022, per NPR.
While it might appear to be an impossible feat, the long running show's slot on television needs to be filled — and there's one person that is slated to fill the space.
Kelly Clarkson never envisioned herself hosting a talk show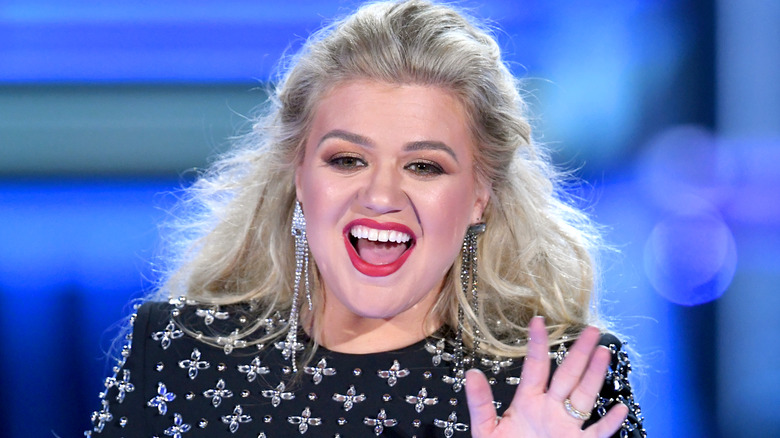 Kevin Winter/Getty Images
Over the years, "American Idol" icon Kelly Clarkson has established herself as a force to be reckoned with within the world of entertainment. Aside from being a powerhouse singer and wildly entertaining judge/coach on "The Voice," Clarkson has also breached the industry as a daytime television host. Her show, "The Kelly Clarkson Show," is currently on its third season after having premiered in 2019, per Deadline. But if anyone is surprised that her talkshow became a success, it's Clarkson. According to the Daily Mail, she never imagined that anyone would be interested in watching her host a show, despite lots of people telling her the opposite.
"We are treating Season 3 like a launch," Clarkson said of her show. "We're putting everything behind it. Because we're still an infant of a show and we have so much more to do. We've had so many stops and starts with the pandemic." Fans have fallen in love with the show and Clarkson's happy-go-lucky, apolitical style of hosting, with some reviews calling it the "happiest hour on television" as well as "full of emotion and positivity" (via IMDb).
Kelly Clarkson doesn't want to replace anyone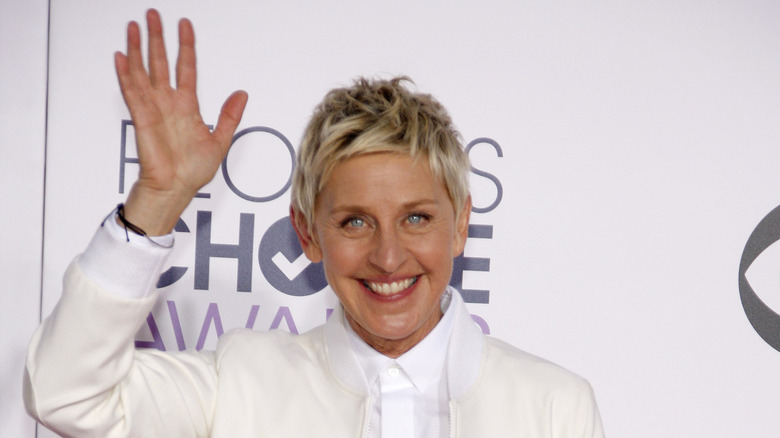 Tinseltown/Shutterstock
It makes sense that "The Kelly Clarkson Show" would be in talks to replace Ellen DeGeneres' talk show, as many people found "The Ellen DeGeneres Show" to have the same positive energy due to its inherent apolitical content and generous giveaways. But if you ask Clarkson, she has no interest in replacing anyone.
According to the Daily Mail, the "Miss Independent" singer believes that DeGeneres is not meant to be replaced, as it's simply an impossible feat. "No one can take over for Ellen," she explained. "It's an iconic show."
In an interview with The New York Times, Clarkson explained that her professional goals do not surround the notion of replacing anyone, but rather carving a space out for herself that is original. "I'm never going to be Whitney Houston — I'm never going to be Cyndi Lauper, Reba or Trisha or Mariah," she said. "I'm going to be me. I think that's fine. There's room for everyone at the table."