These Are The Best Hidden Beaches In Portugal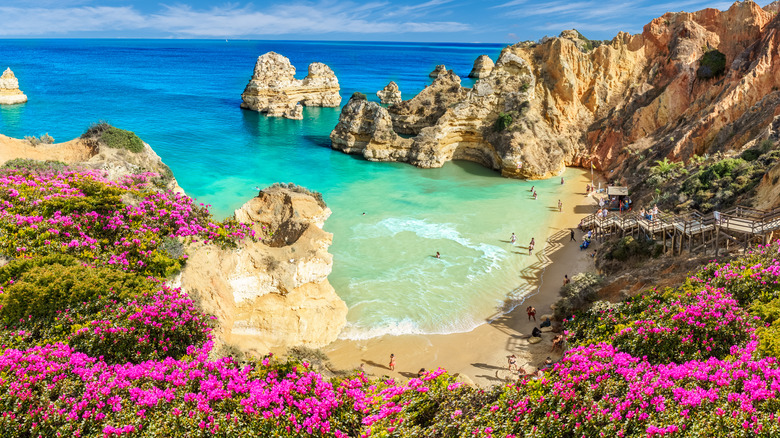 Balate Dorin/Shutterstock
For those looking to plan a vacation in foreign parts, a destination known for its beautiful beaches often makes the shortlist of contenders. According to U.S. News, beaches hidden in places like France, Bora Bora, and Tahiti consistently rank among the most popular vacation spots for celebrities and people all over the world.
Vacationers flock to sand-centric destinations for many reasons. The gorgeous views, the relaxation, and the water sports are just a few of the reasons, explained by PureTravel, but many people choose a beach getaway because it just so happens to be the furthest point from their desk. No matter the reason for booking your surf-side getaway, the world offers an abundance of stunning options.
Some destinations are iconic and well-traveled, and some are a bit off the beaten path. Whatever adventure you choose to have while on vacation, the options, often within the same country, can be endless.
Portugal has so much to offer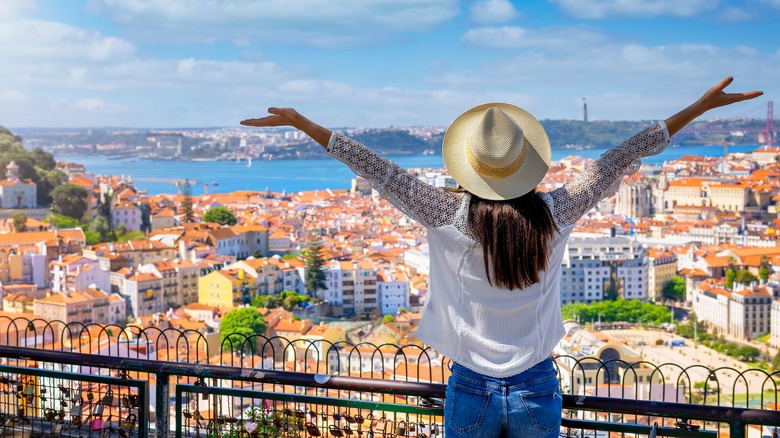 Sven Hansche/Shutterstock
If you're looking for a seaside destination that offers a world-class mix of culture, dining, and beach options, Portugal may be just the ticket. According to Planet Ware, Portugal is a country known for its beautiful, and often underrated, beaches. Portugal is situated on the west side of Spain, and as such, enjoys seemingly endless miles of beautiful coastline.
Portugal Visitor notes that the food and culture in Portugal are highly regionalized, and so are the beaches. From the north to the south, every part of the coastline offers a slightly different experience to those who seek out what nature has to offer. The country of Portugal boasts over 1,100 miles of coastline between the mainland and archipelagos, the Azores and Madeira (via World Atlas).
With such a huge expanse of coastline, hidden beaches are plentiful. Here are just some of the spectacular beaches in Portugal that are a bit less traveled than others.
A few of Portugal's hidden gems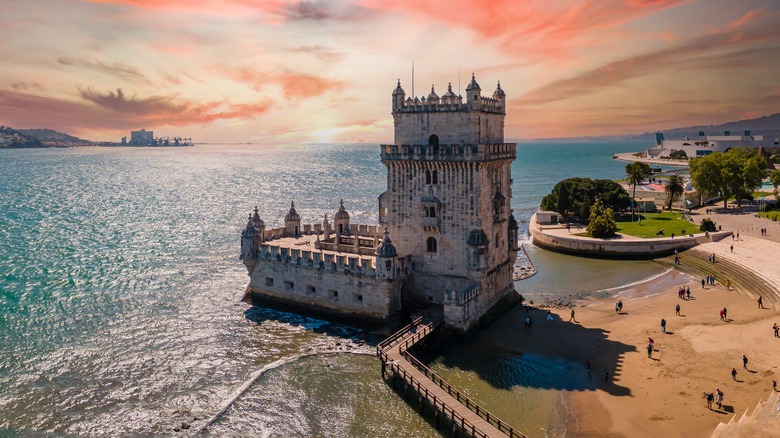 Uldis Laganovskis/Shutterstock
First on our list of must-see hidden gems in Portugal is Ponta da Ferraria, São Miguel in the Azores. According to TripTins, this basalt beach in São Miguel is heated by a natural hot spring that exists under the ocean on the west side of the island making this beach extremely unique. A black sand beach and a spa experience? Run, don't walk to this spectacular destination.
Next, we have the Benagil Sea Cave in West Algarve. If you're a fan of the "Pirates of the Caribbean" franchise, this is the beach for you. Jen on a Jet Plane describes this breathtaking natural wonder as a destination that cannot be missed if you're up for a little adventure. The Benagil sea cave is only accessible via boat or a short swim, making this beach very private and never crowded, so grab a great beach read and stay a while.
Lastly, we have Praia da Adraga in Sintra-Cascais Natural Park. Merging coastal tranquility and Portugal's storied history, the forested areas surrounding the beach are filled with hidden ancient castles and sweeping bluffs, Lisbon Beaches Guide notes. If you're in the mood to be awestruck, Praia da Adraga will do the trick.