Everything Lady Gaga Has Said About Her Struggles With PTSD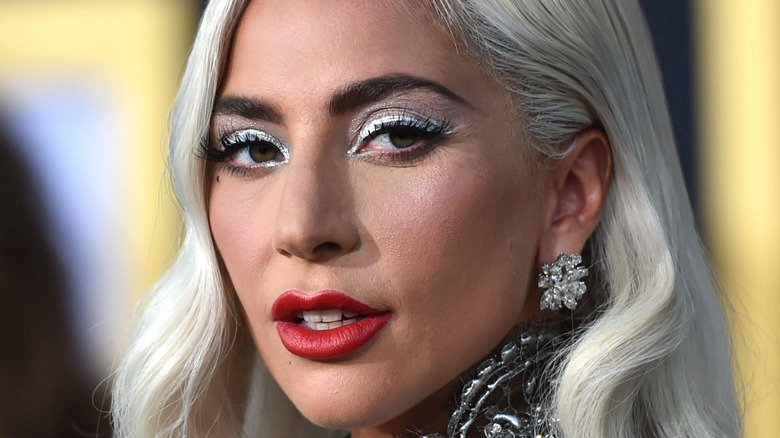 Neilson Barnard/Getty Images
Lady Gaga has pushed the boundaries in Hollywood in many different ways, from music to fashion and even acting with her Oscar-nominated turn in "A Star Is Born." As the talented multihyphenate memorably told The Guardian, all the way back in 2009, she's always felt famous — it just took the rest of the world a little while to catch up. Suffice to say, these days, there's no denying Gaga is a star.
Despite her demonstrable talent, and Gaga's untouchable confidence in her own abilities, it's been a long road to the top. As she previously revealed to Vogue Arabia, while growing up the singer was consistently told she'd never make it in the industry despite regularly performing since she was tiny. In fact, as a result, "the most daring thing I did was believe in myself," Gaga summarized simply.
Aside from being bullied for her perceived eccentricities, the "Bad Romance" hit-maker also endured a life-changing event that's colored the rest of her existence as a result.
If you or anyone you know has been a victim of sexual assault, help is available. Visit the Rape, Abuse & Incest National Network website or contact RAINN's National Helpline at 1-800-656-HOPE (4673).
The singer endured a traumatic assault as a teenager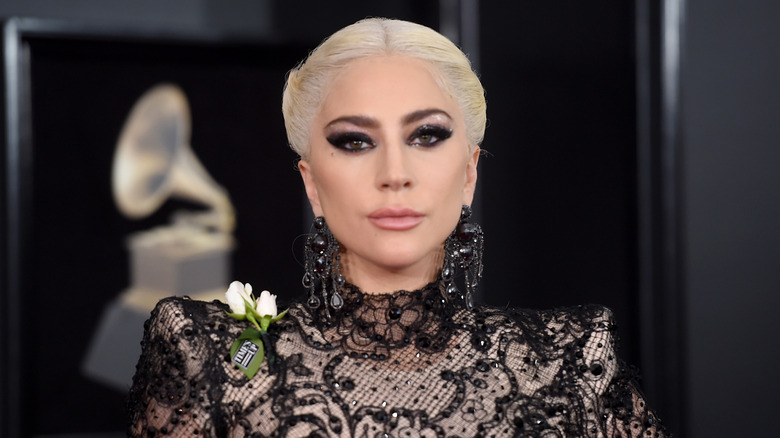 Jamie Mccarthy/Getty Images
In 2016, while visiting homeless, queer youth in New York City, Lady Gaga revealed to Today, "I told the kids today, 'I suffer from PTSD.' I've never told anyone that before. So here we are." She added, "But the kindness that's shown to me by doctors as well as my family, and my friends, it's really saved my life." As Oprah Daily notes, during an appearance in the AppleTV+ series "The Me You Can't See," Gaga opened up to Oprah Winfrey about the source of her PTSD.
At the age of 19, just a short while before her big breakout, the then-unknown singer was repeatedly raped by a producer who threatened to destroy her career if she didn't comply. Gaga refused to name her attacker, explaining, "I do not ever want to face that person again. This system is so abusive and so dangerous." In fact, the "House of Gucci" star previously admitted during Winfrey's 2020 Vision Tour that she'd never properly addressed the repercussions of the traumatic experience until physical symptoms forced her to get help. 
"Your body remembers," Gaga noted, even acknowledging disassociating for years. "It's like your brain goes offline and you don't know why no one else is panicking but you're in an ultra state of paranoia. It's a very real thing to feel like there's a black cloud following you wherever you go telling you that you're worthless and should die."
Lady Gaga continues battling her mental health issues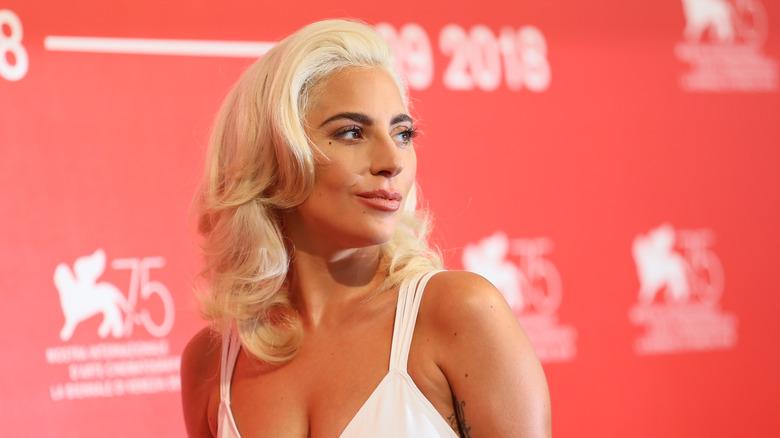 Denis Makarenko/Shutterstock
Lady Gaga has been impressively open about her mental health struggles, telling Billboard, "I've suffered through depression and anxiety my entire life, I still suffer with it every single day." The superstar singer delved further into her PTSD specifically with InStyle, sharing, "I think it took me some time to grieve about the things that have happened to me, and I couldn't be angry with myself for how long it took." Her intense physical pain was eventually diagnosed as fibromyalgia. And, even though Gaga knew she looked perfectly fine, behind closed doors, the "Poker Face" hit-maker was struggling. 
Describing her symptoms to Vogue, Gaga shared, "I feel stunned. Or stunted. You know that feeling when you're on a roller coaster and you're just about to go down the really steep slope? That fear and the drop in your stomach? My diaphragm seizes up. Then I have a hard time breathing, and my whole body goes into a spasm. And I begin to cry. That's what it feels like for trauma victims every day, and it's miserable. I always say that trauma has a brain. And it works its way into everything that you do."
Per Oprah Daily, in "The Me You Can't See," the outspoken star reasoned that she's working hard to keep the darkness at bay, which is an active process that's already taken years. She also hopes that, by opening up, others will feel less alone.