The Truth About Kristen Stewart's Sexuality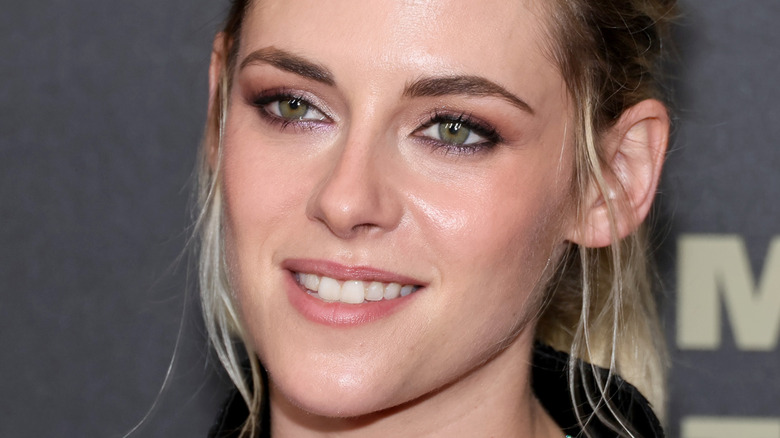 Theo Wargo/Getty Images
Throughout her time in the public eye, Kristen Stewart has repeatedly made it clear just how uncomfortable she is being famous. In fact, the actor, who achieved worldwide recognition after playing Bella Swan in the "Twilight" franchise, memorably divulged to Harper's Bazaar UK, "Fame is the worst thing in the world." As Stewart, who's long appeared visibly discomfited on red carpets and during interviews, elaborated, "Having that much human energy thrust at you and then being critically analyzed is obviously disarming." 
Stewart has been performing since she was a kid, with take-notice roles in the likes of "Panic Room" and "Zathura: A Space Adventure" (via IMDb). After the success of "Twilight," Stewart turned her attention to weirder fare, predominantly in indie movies, leading to yet further conjecture. As she told IndieWire emphatically, "It's annoying that people think, 'Oh, is this the role where she's going to show everyone how she's grown?' I'm not trying to show anyone anything."
Although there continues to be plenty of attention on her career, and likely always will be, Stewart has undergone even more criticism of her alleged romantic entanglements. Stewart eventually opened up about her relationship with Robert Pattinson during "Twilight," years after the fact. But when it comes to her sexuality, she's a little more accessible. 
The 'Twilight' star isn't confused about her sexuality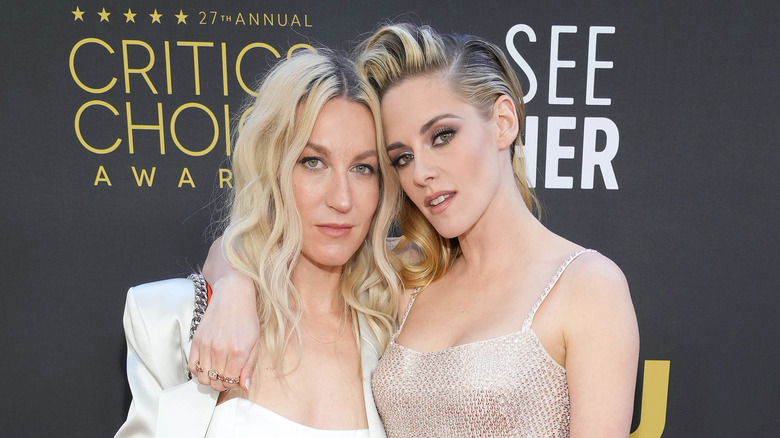 Kevin Mazur/Getty Images
When Kristen Stewart was hosting "Saturday Night Live," she delivered a hilarious monologue about how obsessed former President Donald Trump was with her relationship with Robert Pattinson. At the end of it all, Stewart quipped, "I'm, like, so gay, dude." As The Guardian points out, the "Personal Shopper" star unwittingly became a poster-child for the LGBTQ+ community purely by virtue of the fact Stewart chose not to hide that she likes women. 
The characteristically shy actor refused to take credit for being anything other than unapologetically herself, acknowledging things are changing but there's still a long way to go. Confirming once and for all where she stands, Stewart stated confidently, "You're not confused if you're bisexual. It's not confusing at all. For me, it's quite the opposite." In a subsequent chat with The Mirror, the actor also noted her hesitance to come out had nothing to do with shame.
"It was confusing for other people," Stewart explained, clarifying, "I was fine. I was one way for a long time and I was not a different way once I started dating other people. Unless you say the words, because words matter, you're not fully out yet." However, the "Crimes of the Future" star revealed to Harper's Bazaar UK that it hasn't always been smooth sailing, with Stewart advised to keep her sexuality under wraps to nab bigger roles. Naturally, she declined to do so.
Kristen Stewart was dying to marry her long-time partner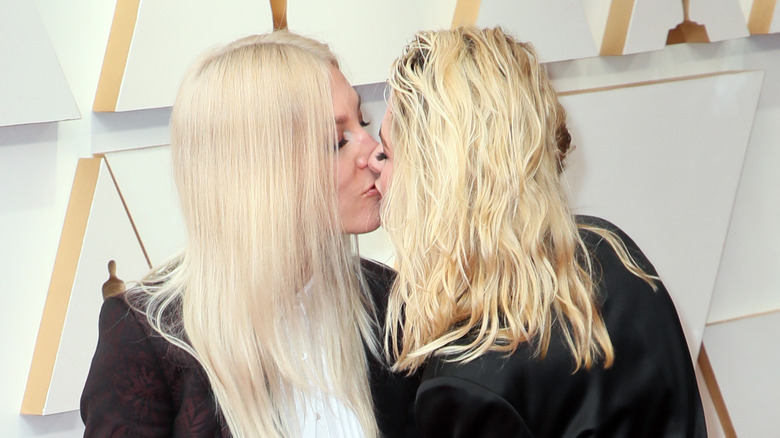 David Livingston/Getty Images
Nowadays, Kristen Stewart has no problem sharing who she is, and who she loves. But, as Stewart told InStyle, when the actor first started publicly dating women, "I was immediately being asked if I was a lesbian." She was just 21 at the time and needed space to figure things out in her own head before making any kind of declarative statement, including becoming a spokesperson for the queer community.
"I had no reticence about displaying who I was. I was going out every day knowing I'd be photographed while I was being affectionate with my girlfriend, but I didn't want to talk about it," the former child star elucidated. Thankfully, "Now I relish it. I love the idea that anything I do with ease rubs off on somebody who is struggling. That s**t's dope!" Stewart got engaged to her girlfriend, screenwriter Dylan Meyer, in November 2021, after two years of dating. 
As the "Twilight" star excitedly informed People, "I wanted to be proposed to, so I think I very distinctly carved out what I wanted and she nailed it. It was really cute, she did very well. We're marrying, it's happening." After years of feeling uncomfortable in the public eye, finally Stewart has someone by her side to make red carpet events slightly more bearable.