How Kate Middleton's Latest Move Could Impact Her Health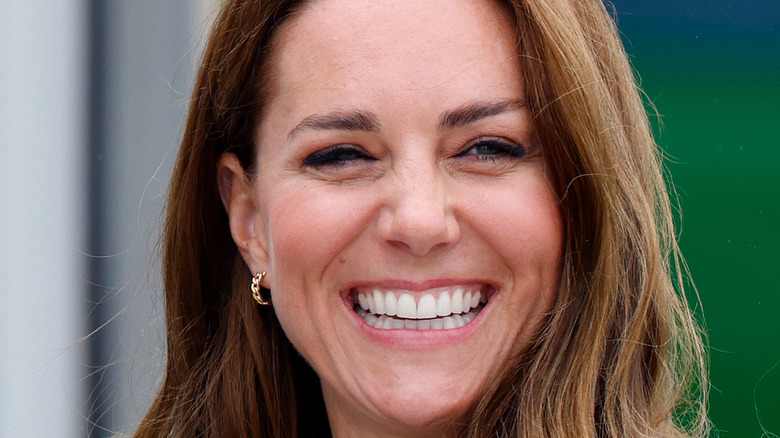 Max Mumby/indigo/Getty Images
Kate Middleton, Duchess of Cambridge, seems to be a natural athlete. She grew up participating in sports including rowing, swimming, and tennis, and has shown off her skills at press events where she played field hockey, table tennis, cricket, and sailing, just to name a few, per People. "Some of you may know that I love sport," Kate said during an appearance at SportsAid in 2016, per E! Online. "I love cheering on teams and athletes that I am passionate about. I love the physical challenge sport presents and the mental strength it gives us all. And I love the way it so often brings people together to work as part of a team."
So when Queen Elizabeth needed someone to replace Prince Harry, Duke of Cambridge, as the royal patron of the Rugby Football Union and Rugby Football League, Kate seemed like the an obvious choice. The duchess even managed to impress some star players with her abilities on the field.  Yet there is one physical activity Kate has avoided throughout the years: anything that has to do with horses. This might seem surprising since her husband, Prince William, Duke of Cambridge, is an avid polo player, but Kate actually has a good reason for her decision — she is allergic to horses. 
But the Cambridges' recent move to Windsor might help improve the duchess' health when she's around the animals.
Kate Middleton's move to Windsor might help relieve her allergy to horses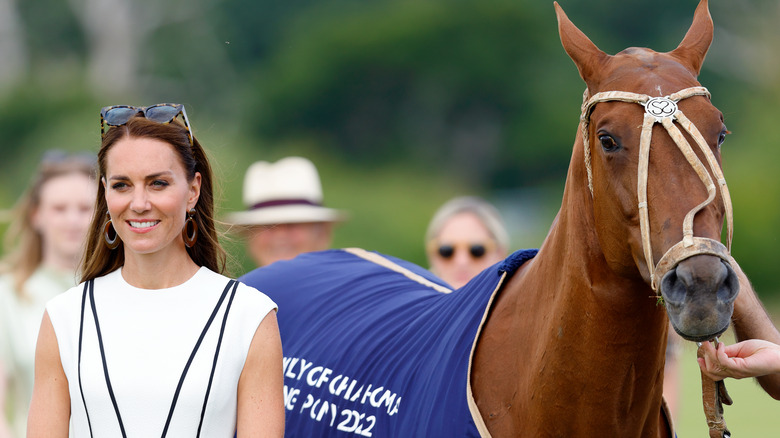 Max Mumby/indigo/Getty Images
Kate Middleton, Duchess of Cambridge, has had to avoid any sports involving horses due to allergies. But in 2011, Clarisa Ru, wife of Santa Barbara Polo Club president Wesley Ru, told People that the royal was attempting to overcome her allergy through exposure. "I asked if she was into polo before she met William. She said no," Ru explained. "But she's been riding horses for awhile and she hopes to play polo one day. She said 'I'm actually allergic to them, but the more time one spends with them the less allergic you become.'"
Now, with her family settling in to their new home in Windsor, Kate will have plenty of exposure to horses since there are polo courses located nearby. And according to The Times, Prince George, Princess Charlotte, and Prince Louis have also taken up horseback riding, with Kate and Prince William, Duke of Cambridge, gifting their daughter with her own pony for her seventh birthday, per US Weekly.
So it seems like it's only a matter of time before the entire Cambridge clan is riding together soon.