The One Sport Kate Middleton Isn't Interested In Trying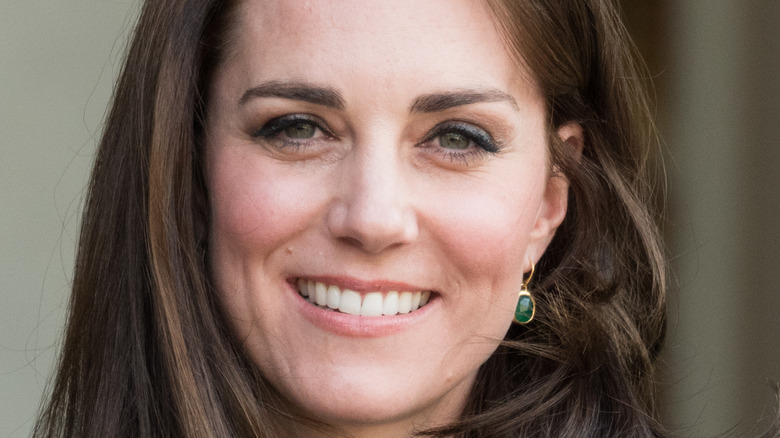 Frederic Legrand - COMEO/Shutterstock
Since she first entered the limelight over a decade ago, Kate Middleton has proven that she is one of the most athletic members of the royal family. In fact, the very first photographs that emerged of Prince William and Middleton as a couple, back in 2004, showed the couple skiing in Switzerland, according to Showbiz CheatSheet. During her younger years, Middleton was involved in sports like rowing, swimming, and tennis.
As a high-ranking member of the royal family, Middleton has regularly attended press events that involved her playing a variety of sports, like field hockey, table tennis, cricket, and sailing, per People. Middleton's most recent foray into the world of sports was announced by Daily Mail last week when the publication reported that she would replace Prince Harry as the royal patron of the Rugby Football Union and Rugby Football League.
During an appearance at SportsAid in 2016, Middleton, who is a royal patron of the sports charity organization, spoke about the power of participating in sports. "Some of you may know that I love sport," Middleton said at the event, per E! Online. "I love cheering on teams and athletes that I am passionate about. I love the physical challenge sport presents and the mental strength it gives us all. And I love the way it so often brings people together to work as part of a team."
Despite her love of sports, there is one particular sport that Middleton is not interested in trying any time soon.
Middleton is not interested in trying any sport involving horses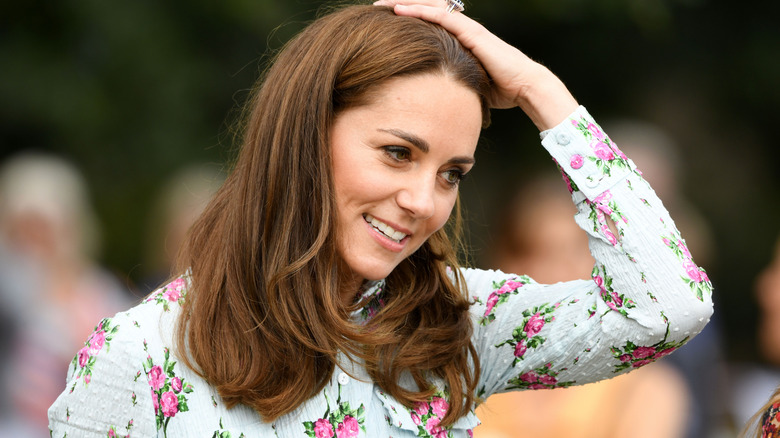 Bart Lenoir/Shutterstock
Over the weekend, Express published a report alleging that, despite her athletic prowess, Kate Middleton will never try her hand at any sport involving horses. "By the time she left school, she could do practically any sport there was," Ingrid Seward, the editor-in-chief of Majesty magazine, told Express. "She's very athletic — much more than [Prince] William. He is a very good swimmer like his mum, a rider and he played football and water polo. The only thing she doesn't do is get involved with horses."
Though Middleton has never actually revealed why it is that she does not like playing sports that involve horses, Town & Country reports that rumors exist that allege Middleton is allergic to horses. However, Marcia Moody, the author of "Kate: A Biography," told Town & Country that Middleton avoids horses for another reason as well. "Kate doesn't ride, purely because didn't do it growing up," Moody said. "William and Harry were taught from an early age, but the only time they ride now is for polo — they don't go off on hacks like the queen always has."
This avoidance of horses is noticeable in a family that has been incredibly active in equestrian sports over the years. In the past, Queen Elizabeth and Princess Anne have been active participants in equestrian sports. In fact, as Express reported, Princess Anne became Britain's equestrian team at the 1976 Games in Montreal.