The Bold And The Beautiful Spoilers Reveal Which Character Fans Are Ready To Be Rid Of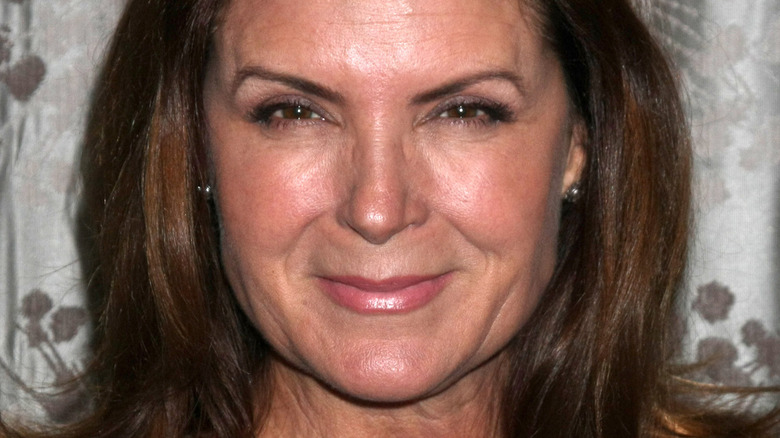 Kathy Hutchins/Shutterstock
Fans of "The Bold and the Beautiful" put up with a lot, but it seems like the show might have gone too far this time as fans are expressing their frustration with Sheila Carter (Kimberlin Brown).
Sheila's reign of terror began in 2021. At first, she claimed she didn't want any trouble and merely wanted to get to know her son, Dr. Finn (Tanner Novlan). However, as Sheila's stay in Los Angeles went on, her desire to become a part of her son's life grew more dangerous. Sheila tampered with Brooke Logan's (Katherine Kelly Lang) drink, using real champagne and causing her to relapse. If that wasn't heinous enough, Sheila took things a step further and shot not only Finn but also turned the gun on his wife Steffy Forrester (Jacqueline MacInnes Wood). Steffy survived the attack, but for many months everyone believed Finn to be dead (via Soaps In Depth).
Eventually, Finn's family learned that he was alive. His adopted mother, Li Finnegan (Naomi Matsuda), and Bill Spencer (Don Diamont) rescued him from Sheila (via Soap Hub). In the weeks following Finn's rescue, Sheila's been on the run, using Deacon Sharpe (Sean Kanan) to hide from the authorities (via Soap Central). After the countless crimes committed by Shiela, the Forrester family breathed a sigh of relief after learning that Sheila was dead. However, viewers know this to be incorrect, as Sheila is alive and well and sporting a clever disguise (via Soaps.com), and many fans are convinced she will never really be dead. 
Fans want the year-long Sheila storyline to come to an end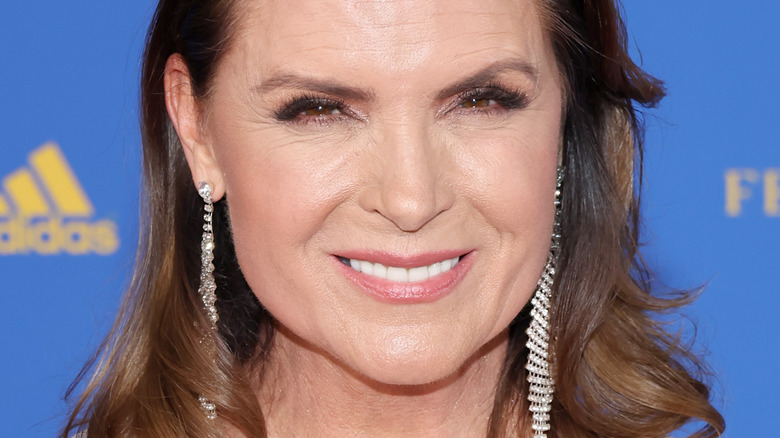 Amy Sussman/Getty Images
The official Twitter account for "The Bold and the Beautiful" posted a spoiler video for this week, and once again Sheila Carter is at the center of the drama. In the clip, Sheila tells Deacon Sharpe that she wants to stay in town so she can be in her son's life. Deacon attempts to get through to Sheila about the impossibility of that idea to no avail. To further complicate things, the video also shows Sheila lurking outside the home of Finn and Steffy Forrester in a mask and wig. In theory, this could be a buzz-worthy storyline for the show, but it's having the opposite effect. Fans do not want to see this, and they aren't being shy about expressing it.
Regarding the continuation of the Sheila storyline, one viewer tweeted, "This is ridiculous. We're right back where we started with Sheila. #BoldandBeautiful is that desperate for ratings cause this is no longer entertaining. It's pathetic and thirsty. It's been an effin year." Another fan echoed that sentiment, writing, "The first 3 to 4 "returns" on #YandR and #BoldandBeautiful were enough!!! Now they're just beating a dead horse. Ave watched since Day 1... and I'm over the #sheilacarter character."
Whether writers of the show listen to the pleas of the fans remains to be seen, but for now, Sheila's spree of crime continues. However, comments like, "Enough with Sheila please," speak volumes.