General Hospital's Maurice Benard Previews A Shocking September For Sonny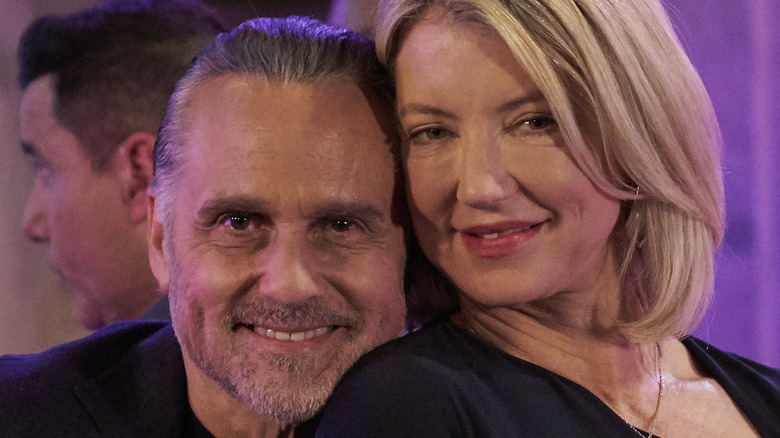 ABC/Craig Sjodin
Ever since "General Hospital" mafia don Sonny Corinthos (Maurice Benard) found himself washed downriver after a footbridge he was on collapsed, his life was never the same. He landed in the town of Nixon Falls with amnesia, thought his name was "Mike," and ended up falling in love with Nina Reeves (Cynthia Watros) who kept his true identity secret, per Soaps In Depth. After regaining his memory, Sonny was at first angry with Nina for keeping him from his family, making them think he was dead. However, the memories of his simple life in Nixon Falls, as well as the love "Mike" felt for Nina, stayed with him and integrated into his personality. Thus, he and his wife Carly Corinthos (Laura Wright) got divorced yet again.
According to Geeks, this story has caused fans to choose sides between those who want Sonny and Carly to get back together, and those who like the Sonny and Nina pairing, hoping to see him and Carly done for good. The split up of Carly and Sonny has also had a major impact on their son, Michael Corinthos (Chad Duell). Michael initially had Nina arrested for fraud for concealing the fact that Sonny was actually alive for months, and has successfully prevented her from seeing his son — her grandson, Wiley — indefinitely (per Soap Hub). Sonny and Nina's relationship continues to impact many of the characters.
Maurice Benard recently had an interesting tease for what's coming up.
Maurice Benard chimed in on Twitter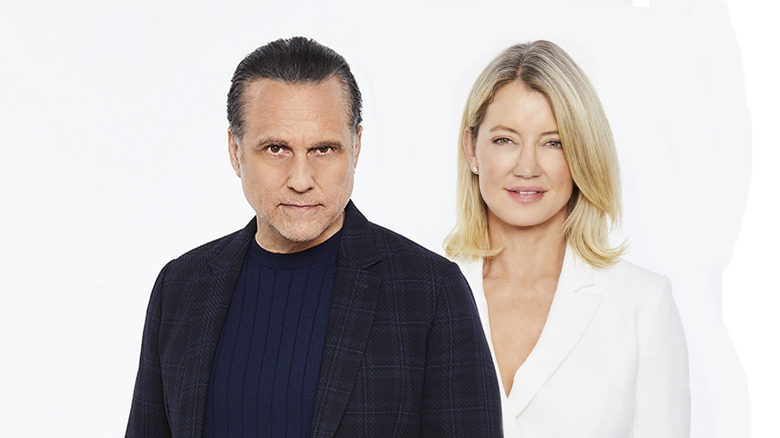 ABC/Ricky Middlesworth
A recent Twitter post from "General Hospital" executive producer Frank Valentini showed Sonny Corinthos looking grim, writing, "Sonny doesn't look happy that's never good." A fan responded, "Sonny's not happy cause you've ruined the character," to which actor Maurice Benard replied, "I think I've been hearing that for 29 1/2 years." Benard responded yet again with his own post, saying, "Wait till you see what's coming up in the next month the acting that's been going on @duelly87 [actor Chad Duell] is unreal. You can't make everybody happy I learned that a long time ago. Talk is cheap, in the end acting will prevail."
Some fans want to see a return to the "old" Sonny, with one writing, "We miss Sonny's old personality." Conversely, a viewer posted, "Totally can't make everyone happy, but I love a mess sometimes...makes it very interesting to watch." Another said, "You've had a blast recently possibly because there's a change in the story. I'm sure you were a bit tired of the same old story. So you love the change...."
Soaps She Knows wrote that because of all the intertwining storylines that are both complicating and deepening the impact of what's happening to the characters as a result of Sonny and Nina getting together, it will make for some compelling acting as the stories progress.
While Sonny's complicated family dynamic has been strained by current storylines, fans will continue to tune in to see what happens.