Former Royal Staffer Reveals The Sweet Invitation He Received From Prince Harry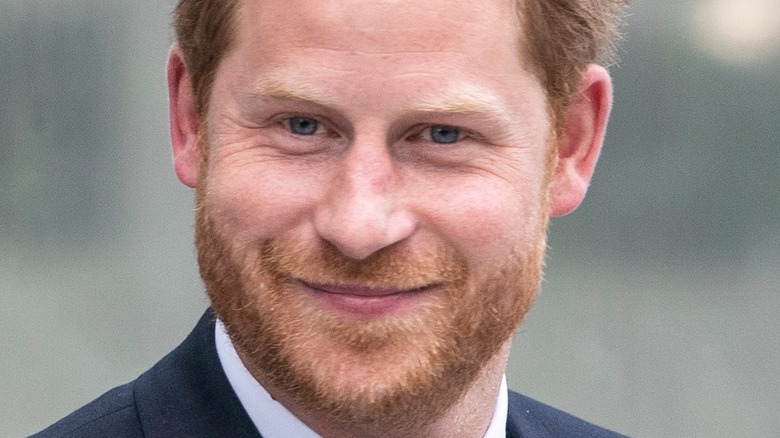 lev radin/Shutterstock
There have been conflicting statements and rumors about the relationship between Prince Harry and Meghan Markle, the Duke and Duchess of Sussex and royal staff over the years. Since their wedding in 2018, the couple have had at least 12 individuals on their staff step down, according to Daily Mail UK.  One personal assistant to Meghan reportedly left after being driven to tears and only having been there for six months, per The Mirror.
And speaking of crying, Meghan, Duchess of Sussex was notably accused of making her sister-in-law, Kate Middleton, Duchess of Cambridge, cry before a bridesmaid's dress fitting, according to Newsweek. When Meghan and Prince Harry sat down with Oprah Winfrey for their (in)famous interview, Meghan said that the opposite was actually true. Prince Harry for his part apparently annoyed palace staffers after he said in an interview that he wants to make sure that the queen is "protected," per Today. Royal staff allegedly thought of that as an act of "breathtaking arrogance," via Daily Mail UK. However, not all royal staffers think of Prince Harry like that.
Prince Harry invited his father's butler to join him for dinner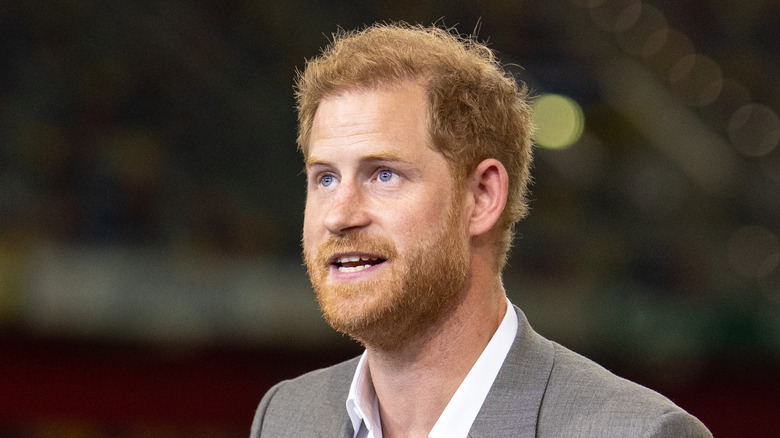 Joshua Sammer/Getty Images
Grant Harrold was a butler for Prince Charles from 2004 to 2011, per Hello!. Harrold even helped found, in connection with Blenheim Palace, The Royal School of Butlers. About his experience as a butler with the royal family, he told Slingo "in the world of being a butler, seven years of having somebody in your house living with you, it's quite intense."
He also revealed how he felt that Princess Diana did well in helping her kids grow up with more normal lives with an anecdote about Prince Harry. Harrold said that early in his time there, he was off-duty and needed to go to the house when he "bumped into Prince Harry." Harry then took the time to check in with Harrold to see if his "house was comfortable," and even extended an invitation to eat with him, saying, "'Have you got food? We're going to have a takeaway, do you want to come for a takeaway?'"
Harrold said that he didn't take Prince Harry, the Duke of Sussex up on his offer of food, but sat and chatted with them. Throughout the years that Harrold worked for the royal family, he told Slingo that Prince William and Prince Harry went to the same pubs as him and they even shared some of the same friends over the years. And in what might be contrary to some rumors, Harrold confirmed that at least for himself, "I never ever, ever, had a cross word from the Royal family."