Dinner Party People Star Lizzy Mathis' Dream Guest List Has Some Big Names - Exclusive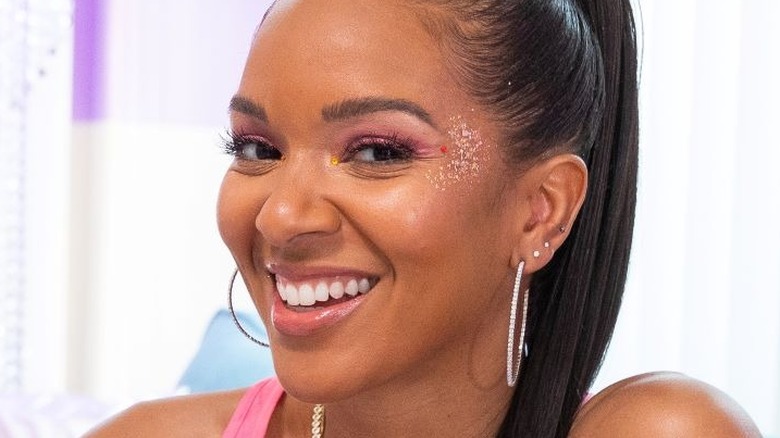 Tastemade
Let's get real: For most of us, throwing a dinner party means grilling up a bunch of burgers with a handful of friends, followed by a few rounds of Cards Against Humanity if we're feeling really organized. But at some point or another, most of us have probably dreamed of throwing a truly fabulous party, where all your favorite people — perhaps some you've only admired from afar — enjoy a sumptuous feast, amazing drinks, and memorable décor, all while immersed in scintillating conversation.
Despite being a busy entrepreneur, chef, and mom of three young children, Lizzy Mathis has actually done this — many times. Her new show on Tastemade, "Dinner Party People," follows her as she visits a diverse set of party hosts, each hosting a party with its own distinctive theme, menu, and entertainment, as Mathis contributes her own culinary and decorative touches. But as she joins the varied celebrations thrown by everyone from a biker on a ranch to a gay ballroom host, one can't help wondering what her own dream party would look like. In an exclusive interview, she told us all about it — and revealed her surprising guest list.
Lizzy Mathis' dream dinner party: a waterfront view and modern soul food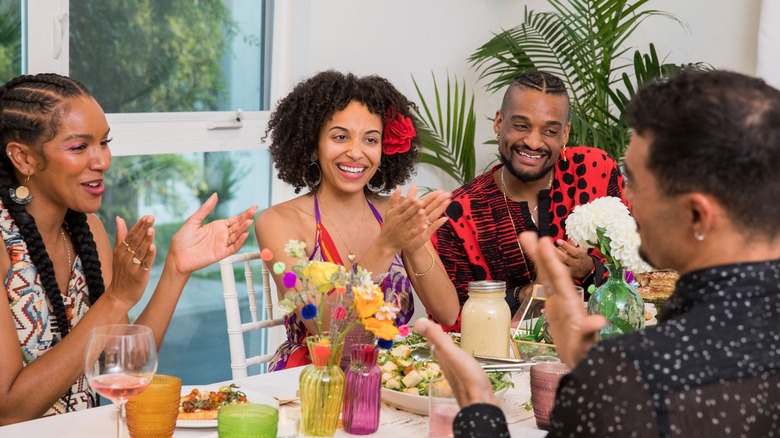 Tastemade
It didn't take long for Lizzy Mathis to imagine her own dream party, and everything about it draws from her personal experiences and passions. "If I could throw my dream dinner party, I probably would have a dinner party on a boat because I love the water. I would want everyone to experience the water," she said.
Her dream menu, too, would evoke her own culinary roots. "I would probably serve them a mixture of modern soul food," she said. "Soul food is something that feels like home to me, something I grew up on." But she would want to add her own flair to it to make it even more festive. "As I've learned how to navigate my way through the kitchen and become a home chef myself, it's one of the things that I really like, to elevate the soul food experience," she said. "I would probably do a take on an elevated, clean version of down-home cooking."
Her guest list: Powerful women, foodies, and thought leaders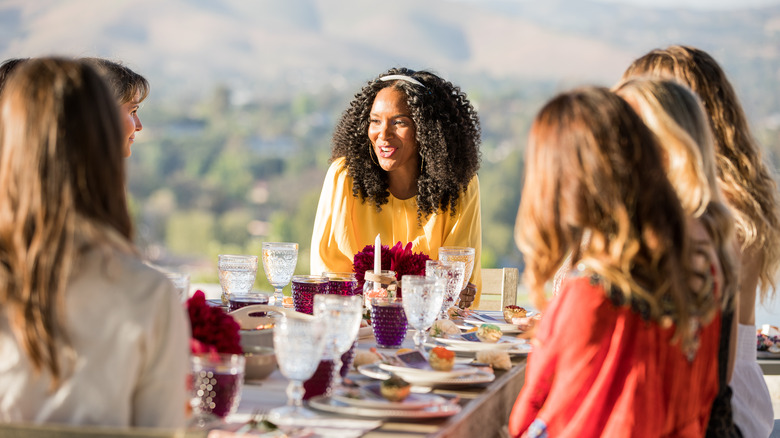 Tastemade
For Lizzy Mathis, a great guest list makes for great conversation, which makes for a great party. "The people have to be different types of people, and that always makes the conversation a lot easier," she said. "It makes the conversations a lot more interesting, and it allows your guests to be able to meet people outside of their comfort zones. "
The people on her dream guest list would certainly have a lot to talk about with each other. "If it were up to me, I would definitely have Oprah. I would have Martha Stewart. I would have some of my family. I would have some thought leaders. I would have some chefs that I was really inspired by. I would love to mix it up and make it a really interesting night," she said.
"Dinner Party People" is streaming exclusively on the Tastemade streaming network and on demand on the Tastemade app.