How The September 10 Full Moon Will Affect You If You're A Virgo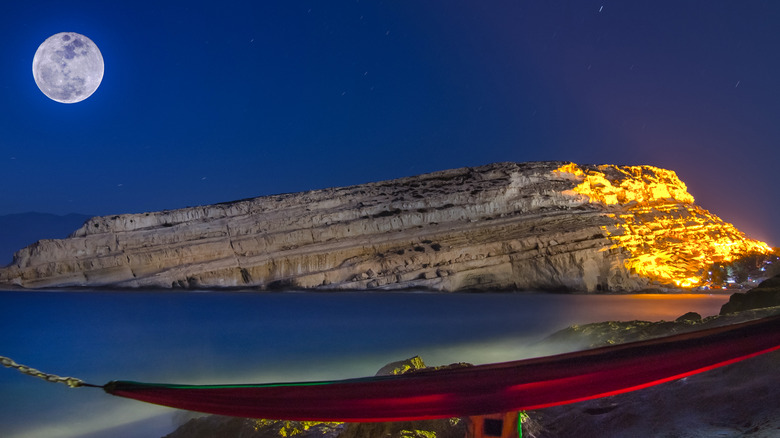 Georgios Tsichlis/Shutterstock
September 10 marks the final full moon of the summer (via Bustle). The lunation falls in the sign of Pisces, which is said to have members of the zodiac thinking practically and possibly even being hyper-focused on small details of life, such as tweaking your self-care routine, rearranging your furniture, or creating a new filing system for your important paperwork. The full moon has been dubbed the Harvest Moon as it falls close to the autumn equinox, and is the time of year when farmers usually harvest their summer crops in the Northern Hemisphere (via Old Farmer's Almanac).
"This particular moon's closeness to the autumnal equinox means that it's symbolic of new beginnings and a door to spiritual awareness," astrologer Anya tells PopSugar of the lunation. "On the other hand, with the Piscine energy of this full moon, you may experience a bit of a feeling of insecurity and a feeling like you're being too perceptive," Anya added. The astrologer suggests trying to take life a bit easy during the full moon and stay present in the moment so as to enjoy the last little bit of summer before autumn comes knocking.
If you're a Virgo, this full moon falls during your birthday season, and could highlight your close relationships.
Virgo should focus on relationships during the full moon on September 10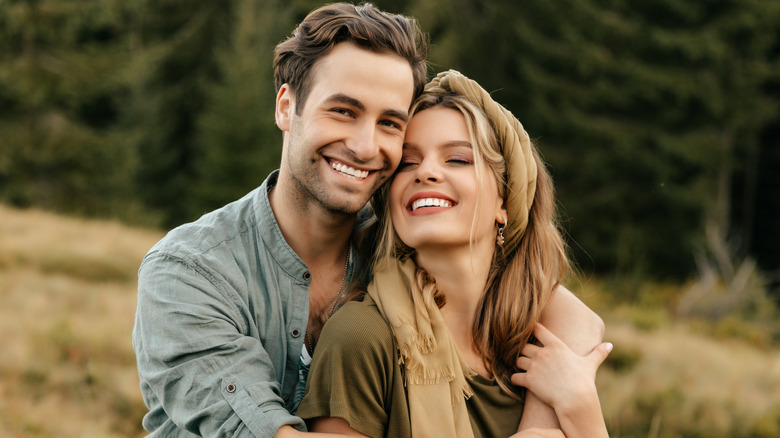 Alexander Shunevich/Shutterstock
If you were born under the sign of Virgo (August 23 to September 22), the full moon on September 10 will likely have you focused on your relationships. According to Woman & Home, the lunation falls in Virgo's seventh house of partnerships, and may have you closely examining your bonds with family, friends, co-workers, and even your romantic partner. Now is the time to dig deep and think about if these relationships are serving you, or if you've been holding on to them out of fear. If you feel like it's time to cut someone loose, listen to your intuition.
The outlet also suggests making a list of pros and cons, or journaling to help you lay out your thoughts in an organized way and allow you to visually see where you stand with the people in your life that you've been questioning.
Of course, you'll be spending plenty of time with those close to you during the lunation, especially if you're celebrating your birthday. This is an opportunity to strengthen those bonds that you hold dear and tell those you love the most just how important they are in your life (via Bustle). "It's time to get together with your loved ones and show them what they mean to you," astrologer Anya tells PopSugar.
Virgo should make time for relaxation during the full moon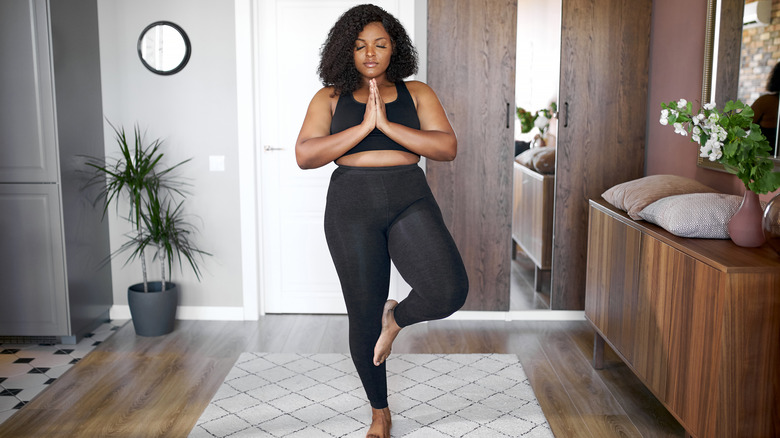 Roman Chazov/Shutterstock
According to Allure, the full moon on September 10 may have Virgos feeling a bit anxious or stressed out. Full moons can bring big energy that often causes high emotions and drama for many members of the zodiac. So, to combat any possibility of negative energy or emotional incidents during the lunation, it could be a good idea to stay in and get some much-needed rest. Although it may feel out of character for you to spend a few lazy days at home, it could be just what you need to recharge and keep yourself out of any drama that might be going on around you.
In addition, the earth sign may benefit from tapping into their spiritual side during the lunation. Perhaps sitting down for a yoga session, working on your manifestations, or meditating could be the perfect way to relax and reset. "It could be as simple as a five-minute meditation on the full moon, but whatever and whenever it is, make sure you allow yourself to reconnect with that part of yourself; it is what you need most right now," astrologer Patrick Price tells My Imperfect Life.
It appears that Virgo will have a lot to think about during this month's full moon, and they'll need to keep a clear head to do so.