The Real Reason Greg Vaughan Keeps Taking Breaks From Days Of Our Lives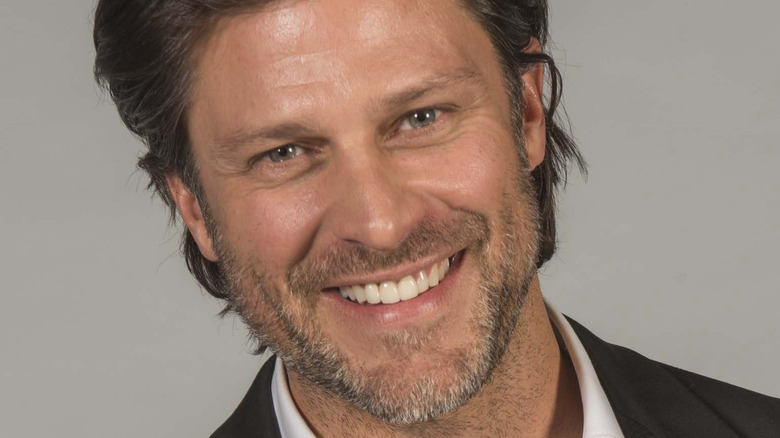 Michael Bezjian/Getty Images
The character of Eric Brady (Greg Vaughan) has become a fan-favorite among "Days of Our Lives" viewers. Eric is a legacy character, whose parents are former iconic super couple Roman Brady (Josh Taylor) and Marlena Evans (Deidre Hall), per Soap Central. He's also the twin brother of the infamous Sami Brady (Alison Sweeney). Eric has been involved in plenty of drama during his time in Salem, which has included being forced to leave the priesthood, helping in the exorcism of his possessed mother, and suffering from substance abuse issues that led him to drive drunk and caused Dr. Daniel Jonas (Shawn Christian) to die in a car accident.
Of course, Eric's main storyline has always seemed to be his love for Nicole Walker (Arianne Zucker). Eric met Nicole while she was working as a waitress and there were instant sparks between them. The pair began dating and quickly fell in love. However, they couldn't seem to make things work. Life came between them and Eric ended up leaving Salem for a decade, per Soaps in Depth. When he returned, his love for Nicole was still evident. The two eventually got back together and even tied the knot. However, things began to go south when Eric opted to leave Salem again to do charity work in Africa.
Eric has been in and out of Salem for years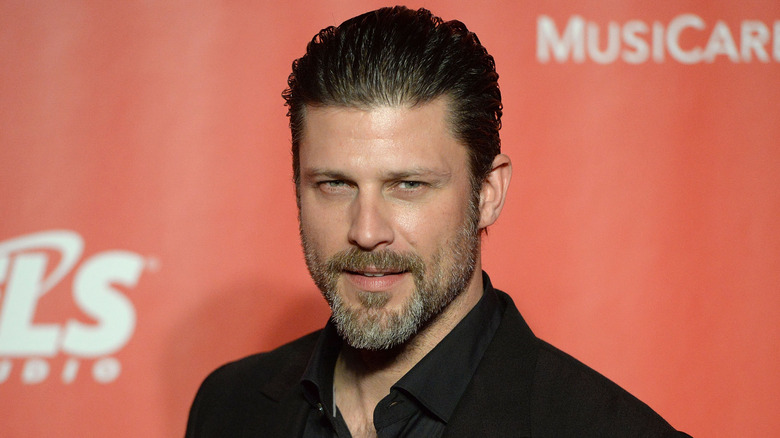 Scott Dudelson/Getty Images
"Days of Our Lives" viewers watched Eric Brady and Nicole Walker's marriage disintegrate while he was in Africa. Nicole began feeling lonely, and started to lean into her friendship with Rafe Hernandez (Galen Gering). One night during a moment of weakness, Nicole fell into the arms of Xander Cook Kiriakis (Paul Telfer), per Soaps in Depth. After the one night stand, Eric's sister, Sami Brady, found out about the indiscretion and decided that her brother needed to know what his wife had done. When Eric returned from Africa to surprise Nicole for their wedding anniversary, things took a dark turn. Sami spilled the beans about Nicole's night with Xander and Eric was furious. He decided he wanted a divorce from Nicole and headed back to Africa (via Soaps).
Eric later returned to Salem to find that Nicole was dating Rafe. Although he was saddened by the fact that Nicole had moved on, he understood her need to be with Rafe. Nicole and Rafe eventually married, and Eric opted to stay in Salem near his family. He also began dating and started a fling with new police officer Jada Hunter (via Daytime Confidential).
It has been a wild ride for Eric, as he's been coming in and out of Salem quite a bit over the past few years, and actor Greg Vaughan hasn't been shy about revealing the thought process behind leaving the show.
Greg Vaughan gets candid about his decision to leave Days of Our Lives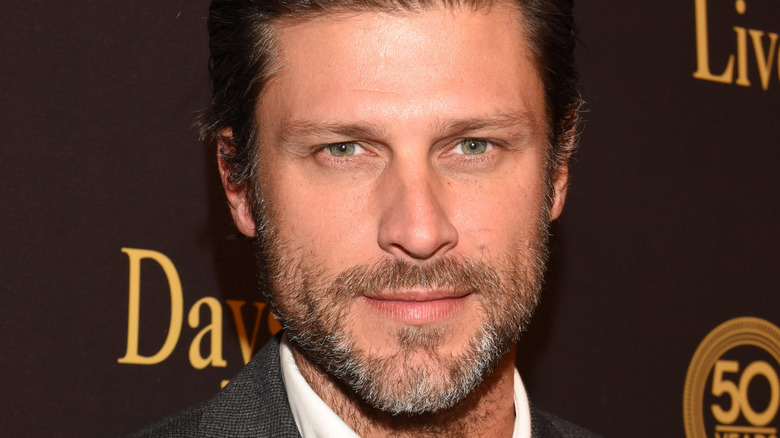 Vivien Killilea/Getty Images
When Greg Vaughan announced that he would be leaving "Days of Our Lives" in 2017, fans were devastated. They were heartbroken again when the actor left in 2020 (via Deadline). The character of Eric Brady has been a staple on the show, and is an important member of the soap opera's family. After exiting the NBC sudser, Vaughan decided to open up about his departure, and revealed why he left the show again after returning from a nine-month hiatus.
"A lot of things [storyline-wise] that were said to me or promised to me never came to fruition," Vaughan told Soap Opera Digest (via TVLine). "I didn't feel like all of the things that were being told to me were being delivered," he continued, adding that he didn't like the lack of depth that his character was receiving at the time. "I felt like a glorified extra in everybody else's storyline. It was time. My deal was over and that was it," he stated.
Thankfully, Vaughan continues to return to Salem to add a bit of drama and intrigue to the storylines (via Soap Opera Network), as well as his ever-complicated relationship with Nicole Walker. Fans truly love the actor and hope that he continues to prioritize his role on the soap opera in the future.