How The September 10 Full Moon Will Affect You If You're A Scorpio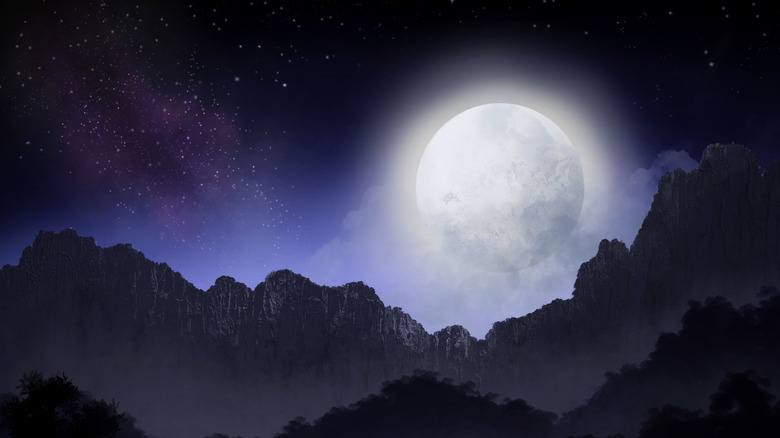 Niraelanor/Shutterstock
The full moon on September 10 falls very closely to the autumn equinox and the start of Mercury retrograde, per Bustle. This lunation is in the water sign of Pisces and has been dubbed the Harvest Moon, as it illuminates the night sky during the time when farmers in the Northern Hemisphere typically harvest their summer crops (via Old Farmer's Almanac).
According to Mind Body Green, this month's full moon is a powerful one, and should be used for self-reflection. The outlet suggests thinking about who you'd like to be in the future and figuring out the steps that will get you to that person. "It's a deeply spiritual full moon — it's so introspective," astrologer Jennifer Racioppi tells the outlet. "Who you are today isn't who you were yesterday, and nor is it who you'll be tomorrow," she continued. "So what do you need to do right now to adapt and grow into a more spiritually expanded version of yourself?"
PopSugar notes that the lunation is a great time to start fresh and clear the slate. Figure out what you want to change and begin to implement those changes into your daily life. Meanwhile, if you're a Scorpio, the full moon may be a time of high emotion for you.
Scorpios should tap into their creative side during the full moon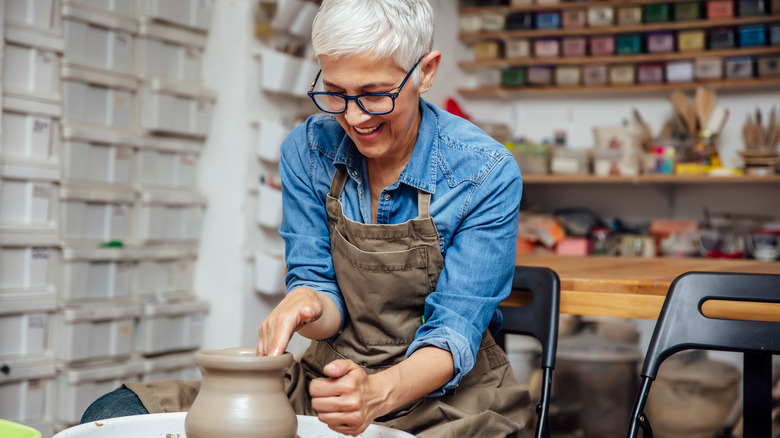 BGStock72/Shutterstock
If your zodiac sign is Scorpio (born between October 23 and November 21), you may get hit with a wave of emotions during the full moon on September 10, per Bustle. However, you can use all of these big feelings to tap into your creativity and allow it to inspire you to make or do something that will bring you joy and fulfill your whimsical side. "Creativity is in the air, Scorpio. This full moon is a perfect time to start breaking free from the roadblocks and constraints that have been holding you back. Your artistry and edge are going to help," astrologer Anya tells PopSugar.
Woman & Home suggests that Scorpio let their creative juices flow and share whatever talents they have with the world. Now is the time to make something that represents you and your outlook on life. Maybe only your close friends or family members will see what you've created, but whatever it is, be proud of what you can do when you set your mind to it. "Whatever it is, creative hobbies will help you feel relaxed and fulfilled and the Full Moon will amplify that energy," astrologer Patrick Price tells My Imperfect Life of Scorpio's creativity during the lunation.
Scorpios may feel romantic during the full moon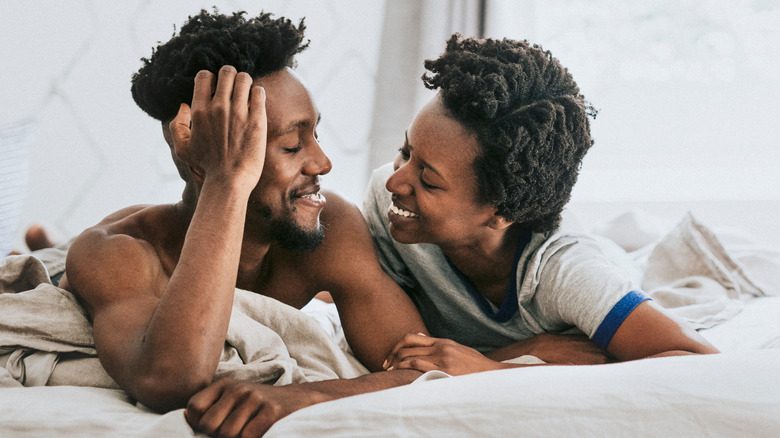 Rawpixel.com/Shutterstock
According to Allure, Scorpio might also get creative when it comes to their love life during the full moon on September 10. The lunation might have the water sign feeling romantic and ready to hit the sheets with their partner. The lunar event will bring about emotions of love and intimacy for you, and you'll be looking to connect with your significant other on an emotional and physical level. If you're single, the outlet suggests loving yourself by performing self-care acts that will leave you feeling relaxed and happy. This could be something as simple as a hot bath and a good book. Do something for yourself and do it with positive energy.
Cosmopolitan reveals that the lunation is the perfect time to put yourself first and really ensure that you're being fulfilled in your life — whether that's your relationships, job, or daily routines. Really focus on living your best life and ensure that you're happy during the full moon. Feel no guilt about placing yourself on a pedestal during this time. Remember that you can't give to others if you're feeling depleted. Perhaps making a to-do list or journaling will help you lay out a plan to make some much needed changes in your life.
It appears that Scorpio will have a lot going on during the full moon on September 10. However, if the water sign remembers to be gentle with themselves, the lunation should be smooth sailing.