Meghan Markle And Prince Harry's UK Visit Reportedly Has Royal Staff In A Tizzy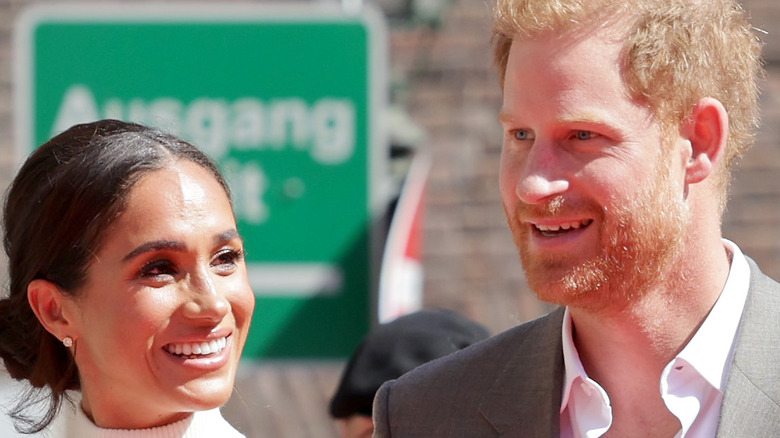 Chris Jackson/Getty Images
The royal family might be fancier than the rest of us, but they still have plenty of family dysfunction. One of the most visible examples is Prince William and Prince Harry's feud. As Harry and his wife Meghan Markle visit the United Kingdom from September 3 through September 8, they are making headlines due to their proximity to the Duke and Duchess of Cambridge. William and Catherine's move to Windsor into Adelaide Cottage is only minutes from Harry and Meghan's Frogmore Cottage. Cue the drama.
Before the Sussexes even landed in the U.K., the headlines shouted that the Cambridges would be avoiding Meghan and Harry. Royal expert Christopher Andersen told Us Weekly, "It's going to be interesting in the next few days when Harry and Megan go to Europe, and they're gonna be playing royal hide and seek." Once Harry and Meghan were on British soil, the headlines didn't change, with The Toronto Sun reporting that the royal family had snubbed Harry and Meghan. In her August interview with The Cut, Meghan's observation about their return to Frogmore in June was poignant. "It was bittersweet, you know? Knowing none of it had to be this way," she said.
But Meghan and Harry's visit reportedly even had the royal staff in a tizzy. 
Royal staff members are said to be trying to keep William and Harry apart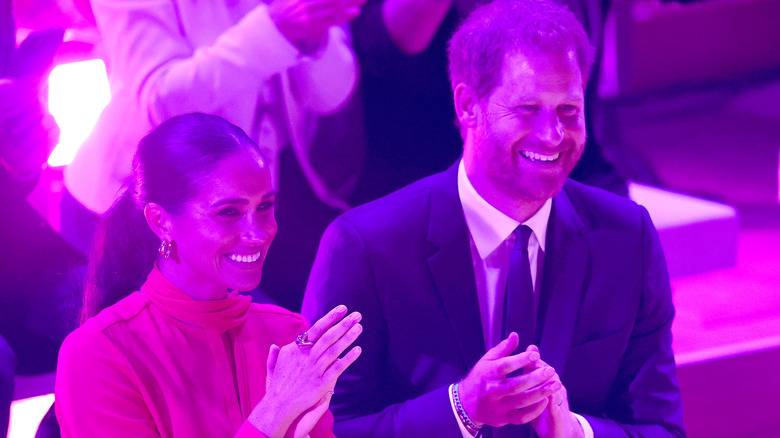 Chris Jackson/Getty Images
Since Prince Harry and Meghan Markle have returned briefly to Frogmore Cottage, the royal staff is said to be freaking out. Page Six reported that the Windsor royal staff have "gone to great lengths" to ensure there isn't an awkward encounter between Harry and Prince William. One palace insider told Page Six, "Staff are in hysterics because they literally live a stone's throw from each other, and they don't get along." The outlet says Adelaide Cottage is only 0.3 miles from Frogmore Cottage, hence the freakout. It's good that Harry and Meghan are busy working, or the Windsor folks would need medical attention.
According to Yahoo! News royal editor Omid Scobie, royal insiders said the Duke and Duchess of Sussex's schedules are "as tight as possible so not to be away from their children for too long." The Windsor staffers' stress increases with the addition of Prince Andrew, who lives in the luxurious Royal Lodge, which is also nearby. The palace source told Page Six, "Adelaide Cottage, Royal Lodge, and Frogmore traditionally share gardens within the estate," but Andrew's relationship with William is also said to be on the rocks, as William and Prince Charles have shut down the Duke of York's efforts to get back to royal life. 
Does anyone in the royal family get along? Who's to say.