Here's How You Can Stay At One Of The Queen's Private Residences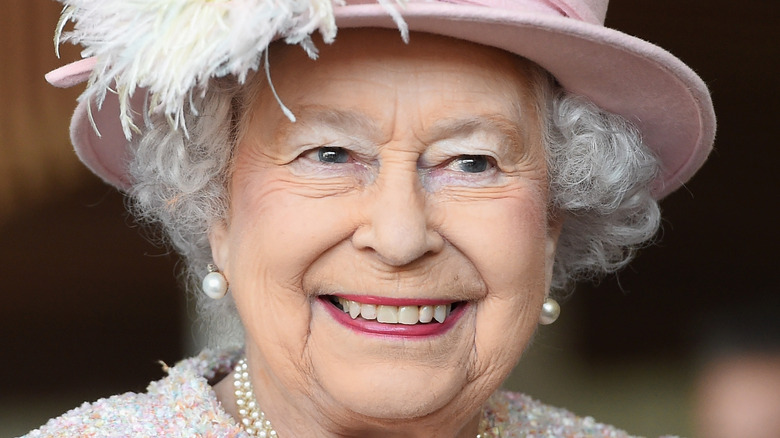 Stuart C. Wilson/Getty Images
Earlier this year, amid her ongoing and highly-publicized mobility issues, reports emerged that the queen had permanently moved out of Buckingham Palace. Marie Claire confirmed Her Majesty was relocating to Windsor Castle, though she notably hadn't spent the night at Buckingham Palace since March 2020, choosing instead to reside in Windsor alongside her husband Prince Philip until he passed away in April 2021. 
Moreover, the queen has been advised not to travel as much and will be predominantly working from home for the foreseeable future accordingly. As royal author Hugo Vickers explained to The Sunday Times: "Windsor is the place she loves. She has her memories with Prince Philip there, she has her ponies there and family nearby. It makes sense." In fact, Kate and William reportedly just moved to Windsor, too. 
It makes sense Her Majesty is scaling back her royal duties, especially since recent photos of the queen have fans concerned for her health all over again. Moreover, as People notes, she met the new British Prime Minister, Liz Truss, at her home in Balmoral, Scotland, rather than travelling back to London as normal. The queen has an expansive property portfolio but Sandringham Estate remains especially close to her heart, and now fans can get a little taste of what it's like to live there too.
Royal fans can stay in a house on the Sandringham Estate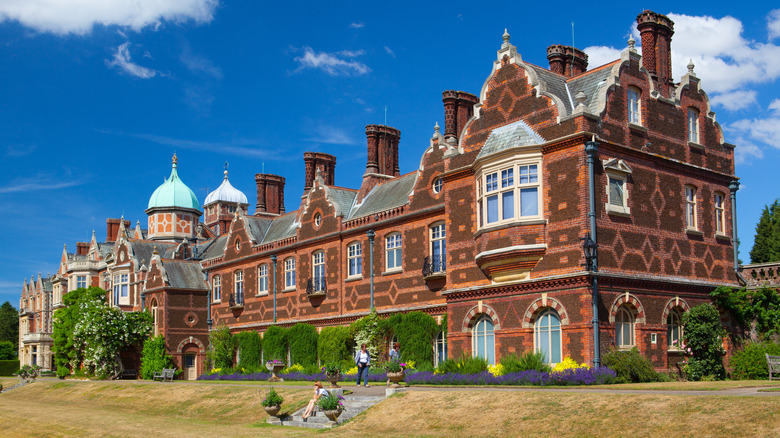 Radomir Rezny/Shutterstock
Airbnb just got royal. According to The Independent, the queen has listed Garden House, one of the stunning private homes located on her Sandringham estate, for prospective holidaymakers on the popular site. With four, spacious bedrooms and six beds, the property is ideal for families and royal fans alike. It's furnished with key pieces from the Royal Collection, with each item previously used in another royal residence. 
Garden House can accommodate up to eight guests, but it'll set you back between £237 and £354 per night, which is approximately $272 and $407. As the name hints, the house was originally where the queen's head gardener resided, and it's actually the closest residence to Sandringham House itself, too. There's a large kitchen, dining and reception rooms, and a lounge with a view of the garden. Per the listing, the stunning property "is all about an appreciation of the great outdoors and the beautiful gardens it sits within."
Naturally, since Her Majesty's head gardener previously lived there, the grounds are pretty awe-inspiring. Meanwhile, Sandringham café and coffee shop, and the country park, are all within walking distance, alongside the Sandringham Exhibition and Transport Museum. It's worth noting the queen has never listed this particular property before, so royal watchers will likely jump at the chance to stay in a living piece of the family's history.
Sandringham is where the royal family spends Christmas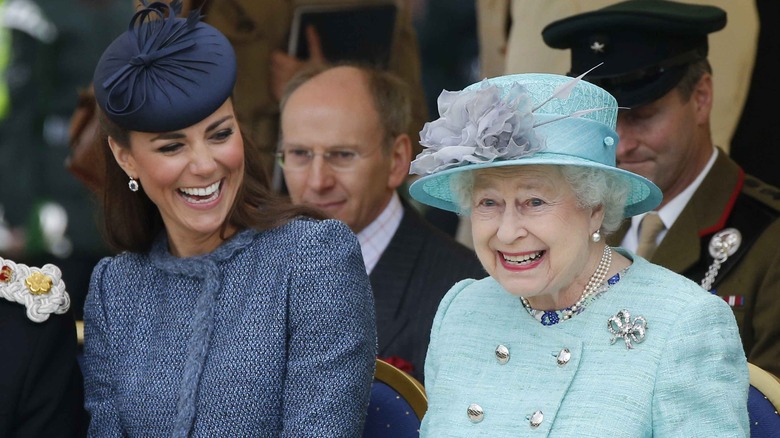 Wpa Pool/Getty Images
Per Metro, Her Majesty's Sandringham estate is located in leafy Norfolk, which is around 110 miles north of London. Queen Elizabeth's residence and the surrounding grounds encompass an incredible 8,000 hectares of land. King George VI previously owned the estate, which was passed on to his daughter upon his sudden death in 1952, when the queen also took the throne. Sandringham has been in their family since 1862 when King Edward VII originally purchased it. 
Her Majesty's beloved husband, Prince Philip, managed the expansive estate until his death, spending plenty of time there, particularly following his 2017 retirement. In fact, Hello! magazine reports the prince "implemented sustainable processes into its farm and gardens in a bid to turn the estate fully organic." Sandringham welcomes visitors during the summer, and there were plenty of events held there to mark the queen's Platinum Jubilee.
The royals typically celebrate Christmas in Sandringham each year, but the queen generally stays from mid-December until February 6, to mark the anniversary of her father's death, even keeping the Christmas decorations up in his honor. Town & Country magazine notes Her Majesty also celebrated her 96th birthday, in April 2022, at Sandringham. In fact, she stayed in Wood Farm, which was Philip's favorite spot whenever he resided there. 
Per Woman and Home, Sandringham was also where the so-called "crisis talks" took place, once Prince Harry and Meghan Markle decided to leave the royal family.