Del Sandeen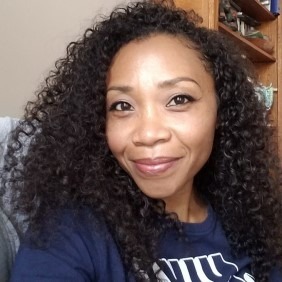 School
Florida State College
Expertise
Style, Fashion, Beauty
Del was the Black Hair Expert at (formerly) About.com from 2009-2017, where she covered all aspects of Black hair care, including natural and chemically treated styles, for children and adults.

Del was a Senior Writer and Group Editor at LoveToKnow for four years. She managed several channels related to women's fashion and general interest.

Del has twenty years of freelance writing and editing experience.
Experience
Del Sandeen is a writer and editor based in Northeast Florida. Her work has appeared in Allure and Zora magazine, among others. She's written educational books for young adults on historical figures like Thomas Jefferson and Maya Angelou. She also writes speculative fiction and has won grants from the Speculative Literature Foundation.
Education
Del attended Florida State College at Jacksonville (formerly FCCJ).