Eddie Murphy Has More Children Than You Realize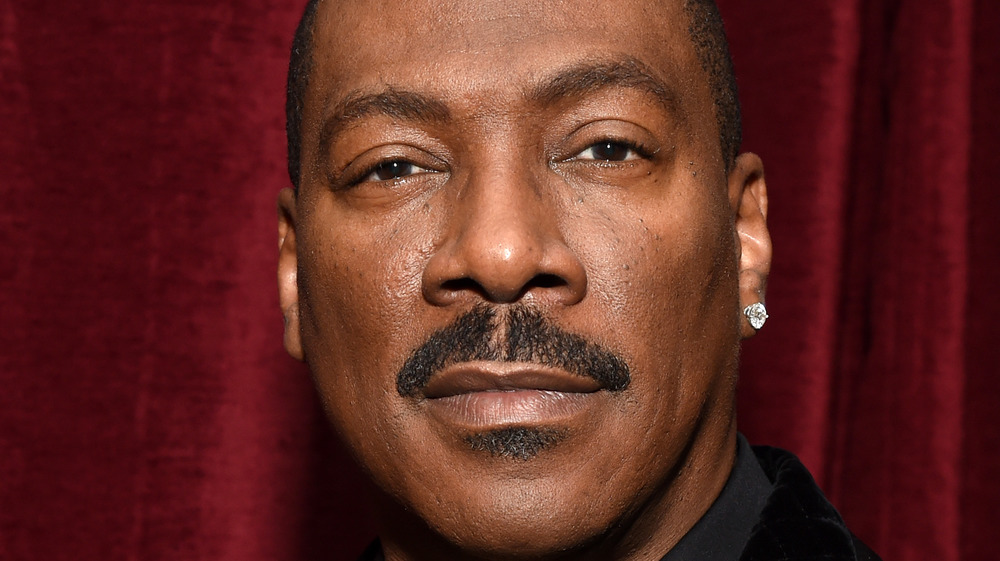 Michael Kovac/Getty Images
Eddie Murphy has built a career on megahits such as 48 Hours, Coming to America, and Shrek (via IMDb). While his standup routines and comedic roles are well-known among fans, you might not know as much about Murphy's personal life. Married twice, he's been linked to a number of Hollywood stars. He's also dad to ten children, from several different women.
Per Today, his oldest son, Eric, is from his relationship with Paulette McNeely. He had another son, Christian, with ex-girlfriend Tamara Hood. Eddie Murphy married Nicole Mitchell in 1993, reported People. They went on to have five children together — Bria, Miles, Shayne, Zola, and Bella (who co-stars with her famous dad in the sequel to Coming to America — Coming 2 America). Eddie Murphy and Spice Girl Mel B. had a brief relationship, with their daughter Angel being the result. Per Parade, the girl's "birth was full of drama, as Eddie questioned whether he was the father during Mel B.'s pregnancy." He later took a DNA test, confirming his paternity.
Eddie Murphy's youngest kids are with Paige Butcher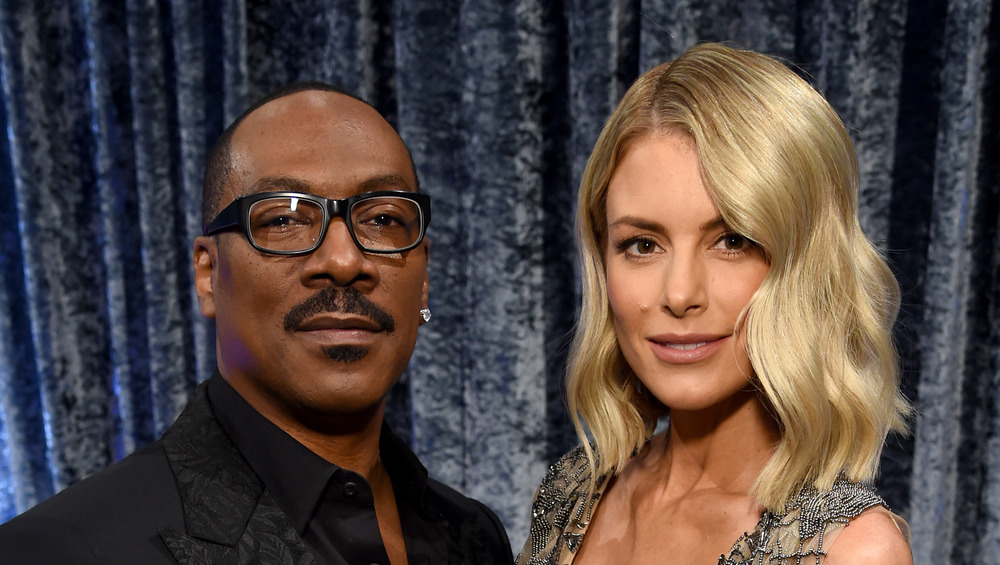 Michael Kovac/Getty Images
Per Parade, Eddie Murphy and Australian actress Paige Butcher have been together since 2012. She gave birth to their daughter, Izzy Oona, in 2016. The couple are also parents to a son, Max Charles, born in 2018. For Murphy, "there's no higher blessing than having a child," reports People. 
Despite the number of relationships (and baby mamas) he's had, Murphy is still able to bring his entire brood together. His daughter, Bria, posted a heartwarming photo to her Instagram, with all ten siblings together and the proud papa in the middle. As Murphy relayed to People in 2016, "I really got lucky with my kids. There really isn't a bad one in the bunch, everyone turned out to be really good people."
With four sons and six daughters ranging in age from 2 to 29, Eddie Murphy has built a personal legacy that he can be proud of.