Justina Huddleston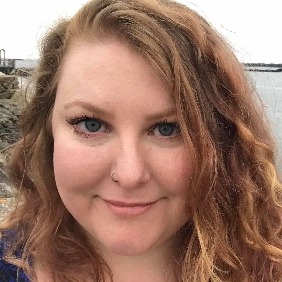 Expertise
Food News, Vegan Recipes, Celebrity Chefs, Cooking Tips
Justina has a passion for food and cooking that began long before she started writing about it professionally. She collects cookbooks, regularly tests out new recipes, religiously watched Food Network after school as a teenager, and even has her own food blog.

Justina has been writing online professionally since 2010. She has used multiple content creation platforms, has knowledge of SEO best practices, and loves to research new topics.

Writing about food, celebrity chefs, cooking tips, ingredients, and food news has been Justina's area of professional expertise since 2014.
Experience
Justina has always loved food and cooking, and her obsession with Food Network in high school paid off when she began a career as a professional food and lifestyle writer in 2014. Justina's work can be found on Mashed, SheKnows, Brit + Co, Menuism, Huffington Post, Yahoo, MSN, and on her personal blog. Since she began, Justina has written literally thousands of articles in the food sphere, including everything from news articles about the uses of cockroach milk for human consumption to guides on the regional cuisines of Mexico. She's an expert on all things Ina Garten, Bobby Flay, and Martha Stewart, but she loves learning about up-and-coming chefs and movers and shakers in the culinary world too. Justina joined Mashed as a features writer in 2018, and is now happily a part of the Mashed News team.
Education
Justina graduated from Emerson College with a Bachelor's degree in Writing, Literature, and Publishing. While pursuing her degree she happily ate her way through the city of Boston.
Stories By Justina Huddleston