Why Prince Philip's Body Will Be Moved Next To The Queen After Her Funeral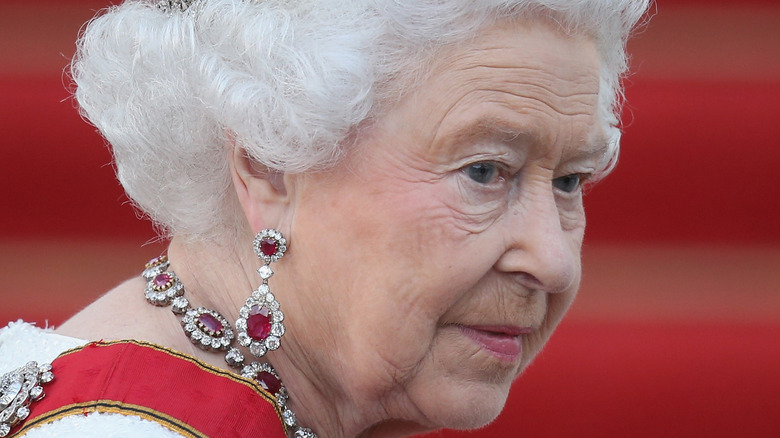 Sean Gallup/Getty Images
Queen Elizabeth II, the beloved monarch, has passed away at 96. The royal family's official Twitter account confirmed the sad news, noting she "died peacefully at Balmoral" following extensive reports about Her Majesty's rapidly declining health. 
Now that Her Majesty's death has been officially announced, a strict set of procedures must be followed, including her funeral and burial. Over the next ten days, CNBC notes that Operation London Bridge, the detailed schedule of the queen's funeral and royal customs, will be in full effect. It's worth noting that the queen's beloved husband, Prince Philip, will also be moved to join her.
The long-term couple will sweetly be laid to rest together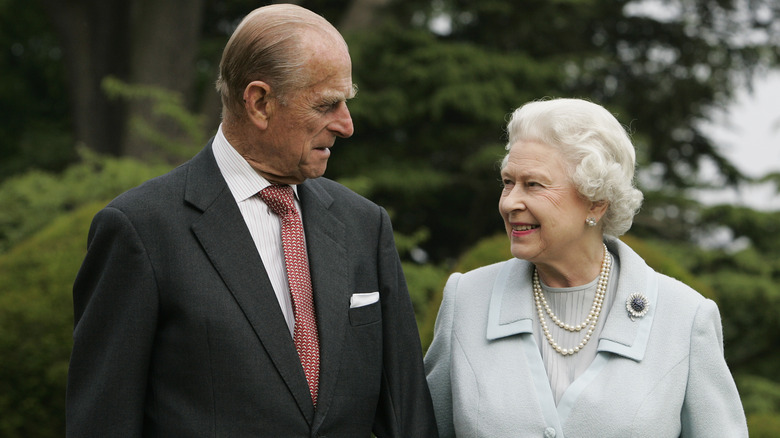 Tim Graham/Getty Images
The queen's final resting place after her death will have a symbolic connection to her father, with Her Majesty laid to rest in Windsor Castle's King George VI Memorial Chapel, per Politico. Following his low-key funeral, which took place at the height of COVID-19, her long-time husband Prince Philip, who passed away in April 2021, was originally placed in the Royal Vault of St George's Chapel, according to The Telegraph. But that was never going to be his final resting place.
Page Six confirms the queen's beloved partner, to whom she was married for over 70 years, will be moved to join her in death as he did in life at the Memorial Chapel. Her Majesty's state funeral will take place at Westminster Abbey a full nine days after her death, per The Guardian, who laid out the extensive steps that must be followed. Afterwards, a national day of mourning, during which banks, businesses, and the London Stock Exchange will all be closed, will take place.
Philip's body will be placed alongside his wife following her funeral. Also buried in the chapel are the queen's parents, King George VI, after whom the chapel is named, and Queen Elizabeth the Queen Mother, alongside her sister, Princess Margaret.