What Does The Queen's Death Mean For Camilla Parker Bowles' Children?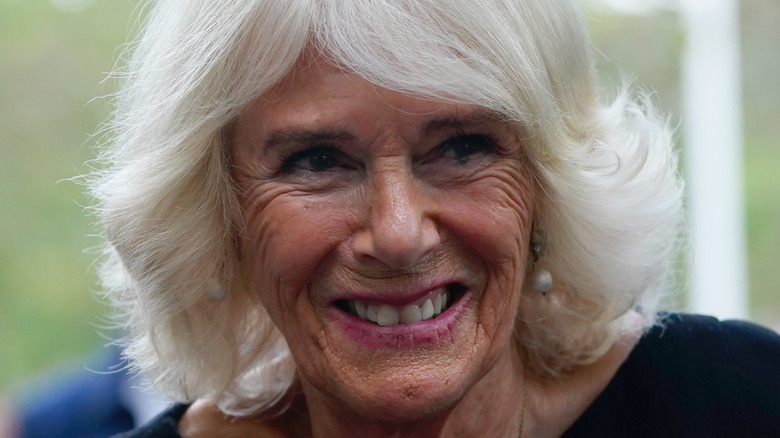 Wpa Pool/Getty Images
The passing of Queen Elizabeth II will bring plenty of changes to the British royal family. Before his ascension to the throne, King Charles III was already making plans for a slimmed down monarchy, with only a few key senior royal family members taking on duties, per The Telegraph. 
While it is unknown exactly who those royals will be, it is safe to say that Charles's wife will be by his side every step of the way. "I count on the loving help of my darling wife, Camilla," Charles said during his first speech as king, adding, "In recognition of her own loyal public service since our marriage 17 years ago, she becomes my queen consort."
In fact, Camilla has become one of the busiest royals in recent years, attending 169 engagements in 2022, not far behind Charles at 255, per the Daily Mail. She is also the patron or president of more than 90 charities, supporting causes involving health, literacy, the elderly, victims of sexual abuse and domestic violence, animals, the arts, and more, according to the royal website.
And with Camilla taking on this new and important role, some are wondering how it might change the lives of her two children, Tom Parker Bowles and Laura Lopes.
Camilla's children will not receive titles or security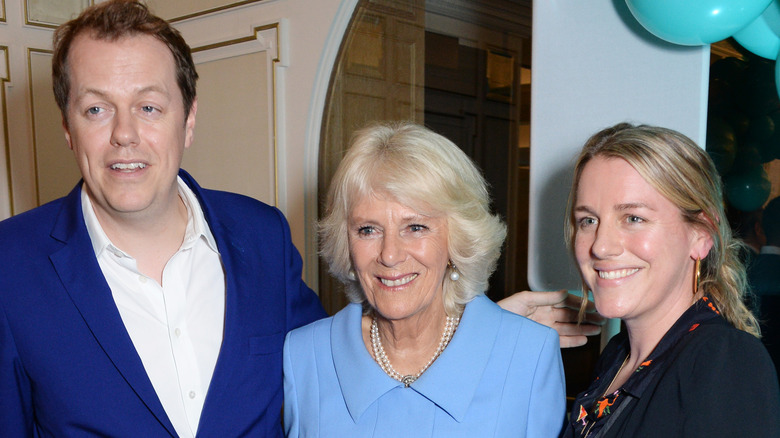 David M. Benett/Getty Images
While Camilla Parker Bowles is now queen consort, her children – Tom Parker Bowles and Laura Lopes — are not expected to receive any titles from their stepfather, King Charles III. "Tom and Laura will remain exactly as they are, their names won't change," Joe Little, managing editor of Majesty magazine, explained to Page Six. He added that "as a matter of course, they will not get security," unless it is deemed necessary.
Both Tom and Laura stay out of the public eye for the most part, but they were in attendance to support their mother when she was installed as a royal lady of the Order of the Garter by Queen Elizabeth II. Tom and Laura were also at the Platinum Jubilee celebrations, and are said to have a good relationship with Charles. 
In fact, the king is Tom's godfather. "I've always adored my stepfather; he's always been a kind and good and lovely man," Tom told "A Current Affair" in 2015. "He is a man of warmth, intelligence and humanity and I think if it ever happens, he will make a fantastic king."
And now that Charles has inherited the throne, Camilla's kids might be in the spotlight more than desired. "A lot of things will now change, and one of the downsides is that the newspapers will take more of an interest in them," Little told Page Six.
Camilla's kids are friendly with Prince William and Prince Harry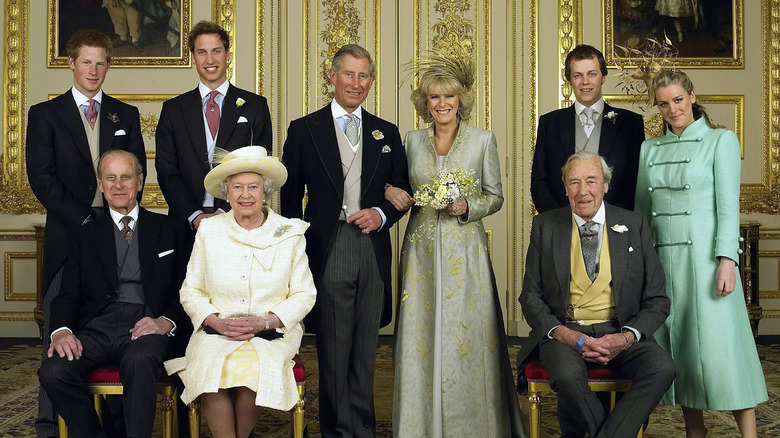 Anwar Hussein Collection/Getty Images
Camilla Parker Bowles' two children — Tom Parker Bowles and Laura Lopes — reportedly have a friendly relationship with their stepbrothers, Prince William, Prince of Wales, and Prince Harry, Duke of Sussex. 
According to Us Weekly, the brothers were guests at Laura's wedding in 2006, and she attended William's wedding to Kate Middleton, Princess of Wales. In fact, her daughter, Eliza, even served as a bridesmaid at the ceremony (per Showbiz CheatSheet). Laura was also in attendance at Harry's nuptials to Meghan Markle, Duchess of Sussex. 
But, while the duke doesn't seem to have any hard feelings toward his stepsiblings, the same can't be said about Camilla. Sources have revealed that Harry is reportedly not happy about Camilla's new title. 
"William has accepted Camilla in terms of what she means to his father. He's been grown-up about it. 'My father loves this woman, I can't fight it, so I won't,'" royal biographer Tina Brown told The Telegraph. "Harry, on the other hand, can't stand Camilla, he doesn't want Camilla to be queen, he's very angry that it's happening. He has not made his peace with it and he probably never will."