Why Garter Day Is Such A Huge Deal For Camilla Parker Bowles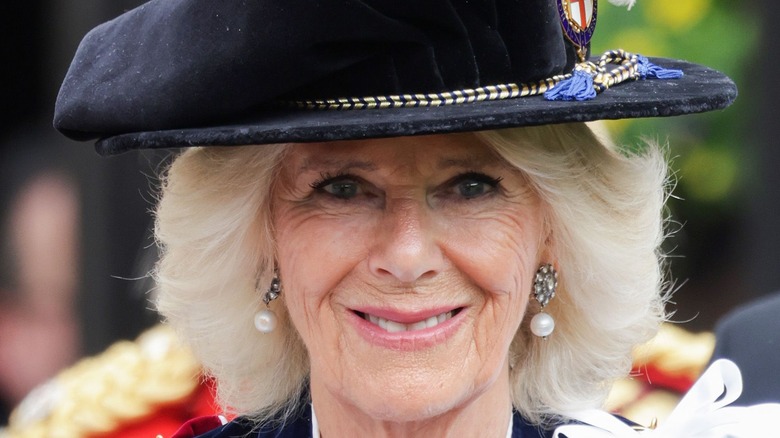 Chris Jackson/Getty Images
Camilla Parker Bowles hasn't always been a beloved member of the royal family. After all, her relationship with Prince Charles was surrounded by scandal as the two had an affair while he was still married to the late Princess Diana. Even after Charles and Diana divorced, there were still a lot of negative feelings about Camilla, who was once dubbed "the most hated woman in Great Britain."
Eventually, however, Camilla won the royal family over, including Queen Elizabeth. In fact, Elizabeth surprised many when she revealed that Camilla will be named queen consort when Prince Charles ascends to the throne after Elizabeth passes away. "[W]hen, in the fullness of time, my son Charles becomes king, I know you will give him and his wife Camilla the same support that you have given me; and it is my sincere wish that, when that time comes, Camilla will be known as queen consort as she continues her own loyal service," the queen wrote.
Despite her rocky introduction to the royal family, Camilla's future title is a move that the British people mostly support. A poll by the Mirror found that only 28% of respondents were against Camilla becoming queen consort, although the majority of people believe that Diana would have made a better queen. "This is the most extraordinary message," royal correspondent Peter Hunt said after Elizabeth's announcement. "For Camilla, the journey from being the third person in a marriage to queen-in-waiting, is complete."
Now, Elizabeth is showing her support of her daughter-in-law with another important title.
Camilla Parker Bowles is now a Royal Lady of the Order of the Garter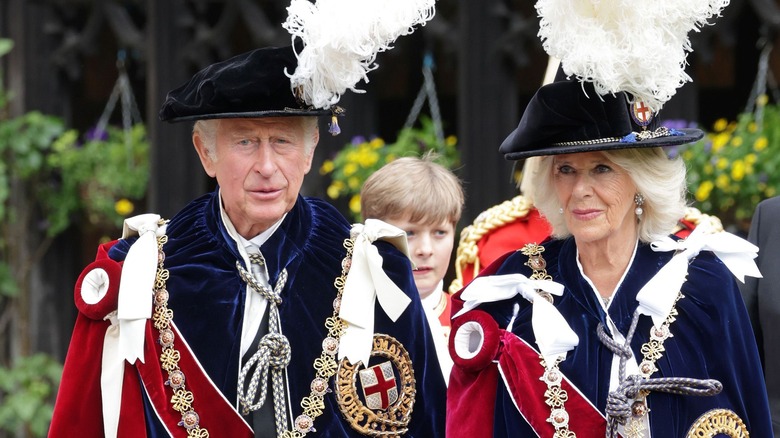 Chris Jackson/Getty Images
Camilla Parker Bowles has received another honor from Queen Elizabeth. This time, the Duchess of Cornwall was installed as a Royal Lady of the Order of the Garter, per the Mirror. In addition to senior members of the royal family, Camilla's children – Tom Parker Bowles and Laura Lopes — were in attendance at Windsor Castle to watch their mother receive her new title.
It is a deserving honor given that Camilla has become an important player in the British monarchy. She is the patron or president of more than 100 charities and frequently accompanies Charles on official trips, including a recent visit to Canada on the queen's behalf.
Still, there's one person who might not be thrilled about Camilla's new honor. Prince Harry reportedly still blames his stepmother for his parents' divorce. "Years of hard graft [hard work] from Charles' courtiers have gone into making Camilla palatable to the British public, and the world at large. And Camilla has worked tirelessly to ingratiate herself — she's been by Charles' side for 16 years of marriage," a source told Page Six. "But Harry will never truly love her, his mother was meant to be queen, and Camilla will always be the woman who led to his parents' divorce."