Resurfaced Interview With Princess Anne Has People Talking About The Queen's Reaction To Princess Diana's Death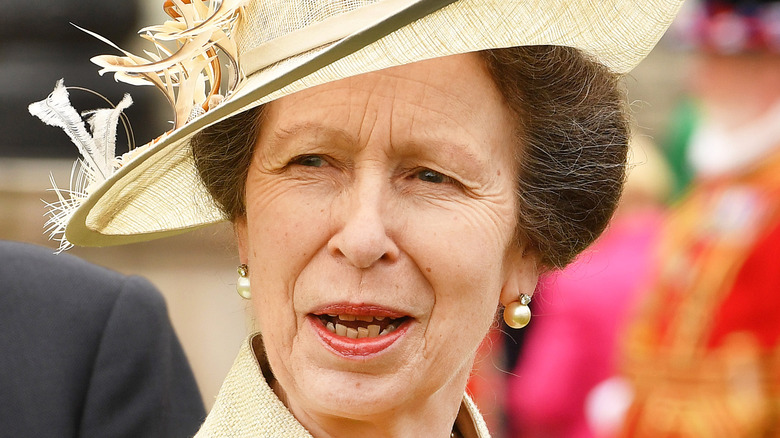 Wpa Pool/Getty Images
Buckingham Palace may be the heart of the British monarchy, but Balmoral Castle has been the setting for some of the most important moments in recent royal family history. What has been considered a vacation home to the Windsor clan was also the place where Prince Philip and Queen Elizabeth II were reportedly engaged, per the New York Post. The outlet adds that the "Scottish summer home," described by many as "freaky" and "surreal," was allegedly the queen's favorite place in the world. Her Majesty, like her predecessors, spent time there every summer. It's fitting, then, that Balmoral Castle was the place where Queen Elizabeth II spent her final days. She passed away peacefully on September 8, 2022, with family members by her side.
For Prince William, Prince of Wales, and Prince Harry, Duke of Sussex, though, the haunting memories associated with Balmoral Castle continue to grow. Not only is the castle in the Scottish Highlands the place where they said goodbye to their beloved grandmother, but according to Oprah Daily, they were there when they learned about the death of their mother, Princess Diana.
Now, just days following the death of Queen Elizabeth, a newly resurfaced interview with Princess Anne has everyone talking about the queen's reaction to Princess Diana's death in 1997.
Princess Anne stands by the queen's reaction to Princes Diana's death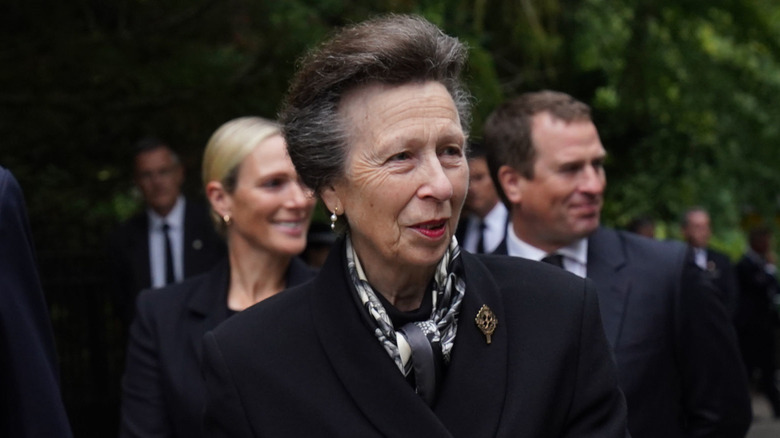 Pool/Getty Images
In a formerly-unaired 2017 ITV News interview with Princess Anne, Princess Royal, she said she believed her mother, Queen Elizabeth II, led by example. "There is no manual," she told Chris Sharp about learning how to be a royal. "[I]t was about listening, and it was about learning, not making assumptions, and certainly not throwing your weight around." So, for Princess Anne, the queen choosing to stay at Balmoral Castle following Princess Diana's death, and keeping her grandsons there as well, was "exactly the right thing."
However, according to Oprah Daily, the queen's choice to stay in Scotland with her grieving grandsons rather than return to London immediately — or addressing a grieving nation — was seen as Her Majesty being "aloof" to the tragedy.
"I think it's absolutely extraordinary that nay right-minded thinking parents should believe ... [there] would have been an alternative to bring those children down here to London in all that hoo-ha," Princess Anne told Sharp in the documentary. She added that the fact that Prince William, Prince of Wales, and Prince Harry, Duke of Sussex, were at Balmoral when Princess Diana died. "They had people around them who could understand, give them the time, little time that they had ... to try and come — even in a fleeting sense — to terms with what had happened."
She concluded that many people would be unable to come to terms with such an unimaginable loss in such a brief period of time, particularly children.