There Were Reportedly Only Two Royals At The Queen's Bedside When She Died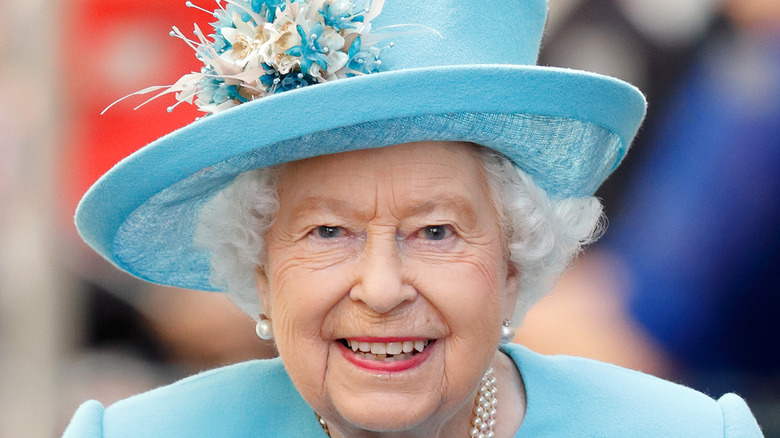 Max Mumby/indigo/Getty Images
Correction, September 11, 11 a.m. EST: An earlier version of this article referred to Prince William as Queen Elizabeth's eldest grandson. Peter Phillips is the correct figure. This information has been corrected. 
When Queen Elizabeth II became gravely ill on September 8, 2022, her doctors were clearly distressed. Buckingham Palace released a statement that worried royal watchers worldwide: "Following further evaluation this morning, The Queen's doctors are concerned for Her Majesty's health and have recommended she remain under medical supervision" (via CNBC).
Around that time, the monarch's family was notified and the queen's children and grandchildren did the best to make their way to the Scottish estate Balmoral as quickly as possible to be by her side.
However, the Daily Mail reports that only Elizabeth's eldest children, the now King Charles III, and Princess Anne, Princess Royal, actually made it to her bedside to say goodbye before she died that afternoon at 4:30 p.m. Charles and Anne were the only two children in Scotland at the time, and the rest of the royal family has to fly to reach the estate.
The queen's other two sons, Prince Andrew and Prince Edward, who were accompanied by his wife Sophie, rushed in on a private jet from Berkshire, as did Prince William, the Duke of Cambridge, the queen's grandson. Unfortunately, according to Nottinghamshire Live, the jet landed at Aberdeen airport at 3:50 pm, not enough time to reach Balmoral before the queen's death.
Prince Harry, the Duke of Sussex, flew in solo from London and reached Balmoral at about 8:30 pm.
Queen Elizabeth took a quick turn for the worst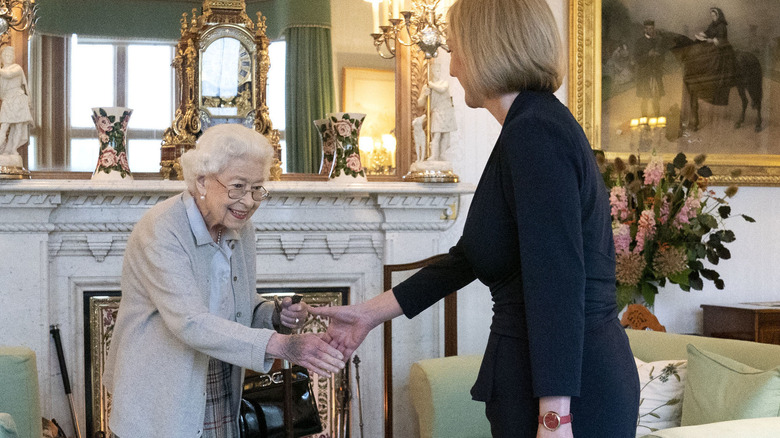 Wpa Pool/Getty Images
It's quite possible that many family members and even other royal officials were caught off guard by the quick demise of Queen Elizabeth II, which meant they weren't able to get to Scotland sooner. Just two days before her death, the queen was performing official royal duties. Her Majesty met the UK's new Prime Minister, Liz Truss, at Balmoral Castle in Scotland on Tuesday. Truss was formally appointed there (via People).
However, the queen appointing a prime minister in Scotland may have been a clue to her state of health. She canceled a London trip and had Truss travel to Balmoral instead. It was the first time the monarch appointed a new prime minister in Scotland rather than in Buckingham Palace.
The photos released from that meeting had people talking, as many royal watchers commented on the queen's hand looked blue, which led to further speculation about her health. Of course, it wasn't serious enough to indicate the queen's sudden decline.
Plans for Queen Elizabeth's funeral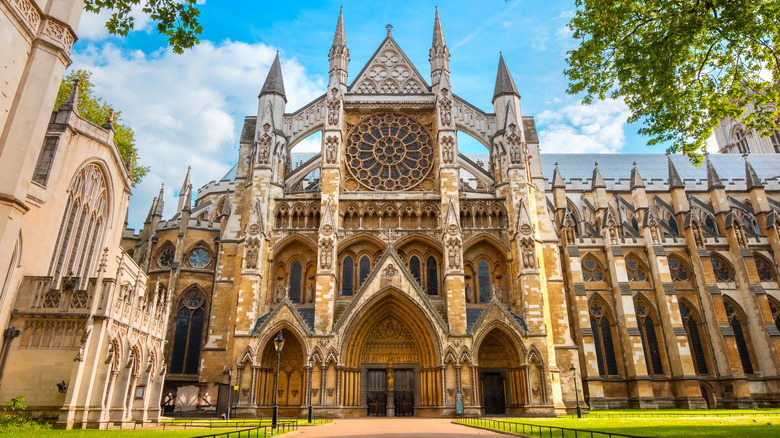 cowardlion/Shutterstock
There is much that needs to be done before Queen Elizabeth's funeral, including a 10-day period of mourning. In official royal business, King Charles III's formal proclamation will make history since it will be televised.
The funeral is expected to take place sometime within the next two weeks (via BBC). Buckingham Palace has yet to offer an official date but is expected to release a statement with a date for the funeral in the coming days.
Buckingham Palace recently released the following statement, as per Town & Country: "Following the death of Her Majesty The Queen, it is His Majesty The King's wish that a period of Royal Mourning be observed from now until seven days after The Queen's Funeral. The date of the Funeral will be confirmed in due course. Royal Mourning will be observed by Members of the Royal Family, Royal Household staff and Representatives of the Royal Household on official duties, together with troops committed to Ceremonial Duties."
The funeral will be held at the historic Westminster Abbey, a bittersweet location. This church holds a special significance historically and personally for Elizabeth. Not only is it where monarchs have always been crowned, and where the Queen herself had her own coronation back in 1953, but it's also where Elizabeth married the love of her life, Prince Philip, in 1947.