All The Days Of Our Lives Characters Who Are Returning To Salem This Fall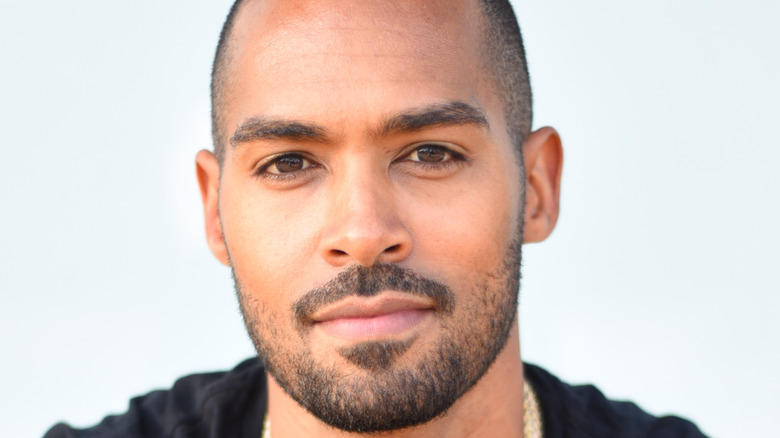 Michael Mattes/Shutterstock
"Days of Our Lives" is gearing up for a brand new season and they're ready to bring the drama. Recently, the Peacock soap opera revealed that they were starting off Season 58 with a bang by releasing a brand new, action-packed fall preview via Twitter. In the promo, there were plenty of exciting storylines teased, such as Abigail Deveraux DiMera's (Marci Miller) killer finally being caught, Eric Brady (Greg Vaughan) and Nicole Walker (Arianne Zucker) having a romantic reunion, Marlena Evans (Deidre Hall), Kayla Brady (Mary Beth Evans), and Kate Roberts (Lauren Koslow) falling deathly ill, and a shocking car accident that will leave one Salemite caught in a fiery crash.
Before moving exclusively to Peacock, "Days of Our Lives" said goodbye to many fan-favorite characters such as Ben Weston (Robert Scott Wilson), Ciara Brady (Victoria Konefal), Tripp Johnson (Lucas Adams), Eli Grant (Lamon Archey), Lani Price (Sal Stowers), and more. However, this fall, there will be some big returns to Salem for viewers to enjoy as they make the transition from NBC to Peacock with the sudser.
Eli, Rex, and Abigail will return this fall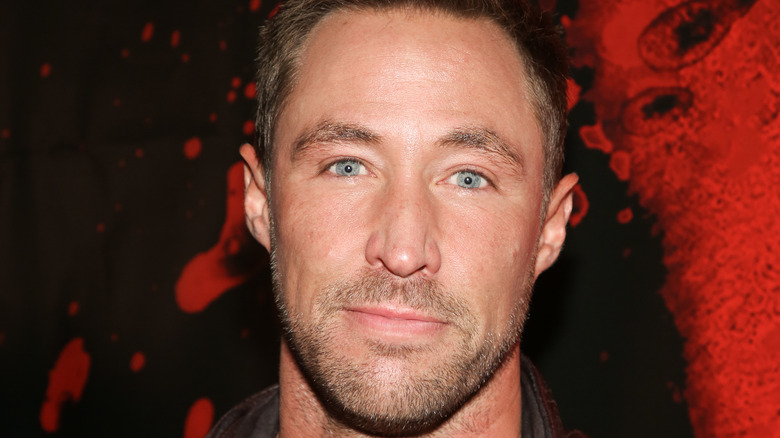 Paul Archuleta/Getty Images
"Days of Our Lives" viewers will be happy to see some familiar faces returning to Salem this fall. According to the latest promo, many beloved characters will be back in action as a new season of the long-running soap opera kicks off. Viewers will see Abigail Deveraux DiMera — played by Marci Miller and other actresses over the years — return as a spirit to reunite with her husband Chad DiMera (Billy Flynn) after he finds out the identity of her murderer, per Soaps. The two will have an epic and heartbreaking reunion that is sure to be emotional for viewers.
Meanwhile, Eli Grant will make his way back to Salem to visit with his friends and family members and he'll have his twins, Carver and Jules, with him (via Soaps Spoilers). Sadly, it seems that Eli's wife Lani Price won't accompany him on the trip as she's likely still in prison for shooting and killing her biological father, T.R. Coates.
Meanwhile, Rex Brady (Kyle Lowder) will also be back in action in Salem. Rex has been popping in and out of town for the past few years and as a doctor, it seems that he'll be the one treating Marlena Evans, Kayla Brady, and Kate Roberts after they were exposed to a deadly toxin that will leave their lives hanging in the balance. The situation will bring the Johnson boys back to town as well.
Mike Horton is returning to Salem after more than a decade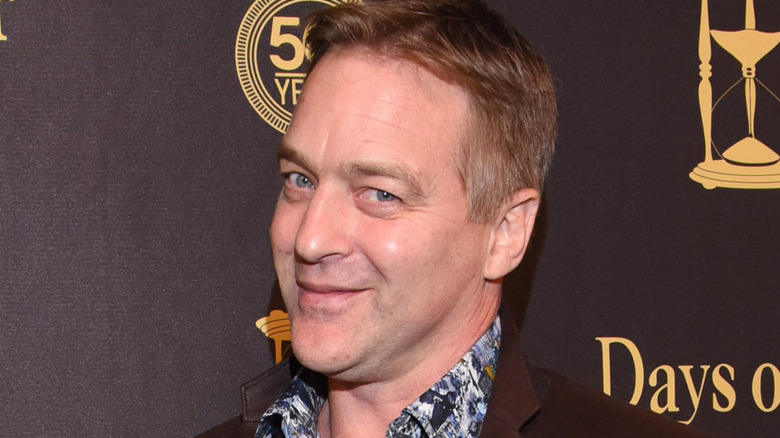 Vivien Killilea/Getty Images
Many members of the Johnson family tree will be back as well when Steve Johnson's sons, Tripp Johnson and Joey Johnson (Tanner Stine), come home to Salem as their mother Kayla battles a serious health issue (via Soaps Spoilers). The Johnson boys were last seen during the "Days of Our Lives" spin-off series "Beyond Salem" when they were revealed to be living in Seattle with their big sister Stephanie Johnson (Abigail Klein), per Soaps. All three Johnson siblings will reunite as they desperately try to help Kayla. Wendy Shin (Victoria Grace) will also come to Salem, and she'll catch the eye of Johnny DiMera (Carson Boatman).
Kevin Spirtas will also return to Salem as Dr. Craig Wesley this fall. His arrival will surprise his ex-wife Nancy (Patrika Darbo) and her new beau Clyde Weston (James Read), as well as his former flame Leo Stark (Greg Rikaart), per Soap Opera News.
However, the biggest return to Salem will definitely be Dr. Mike Horton (Roark Critchlow), per Soap Opera Digest. Critchlow hasn't been seen on "Days of Our Lives" in over a decade after having played the character of Mike from 1994to 1999 and then again in 2010. His presence is sure to shake things up and fans can't wait to see why he's returned home.
It looks like "Days of Our Lives" viewers will have a lot to unpack as the new fall season promises to be full of drama and intrigue.