Days Of Our Lives' Johnson Family Tree Explained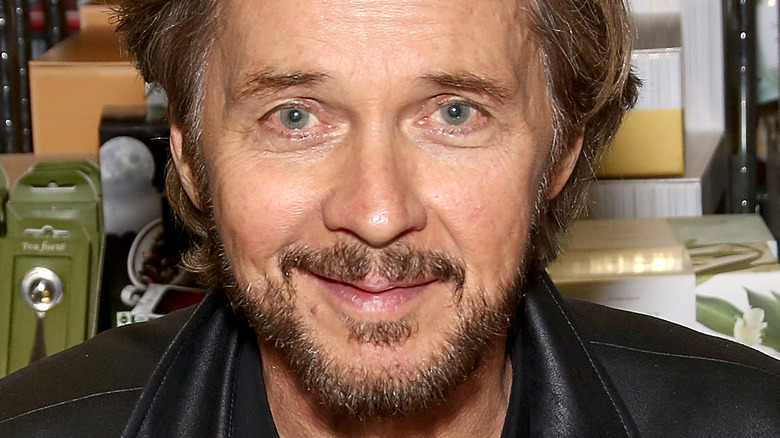 Paul Zimmerman/Getty Images
"Days of Our Lives" fans who have been watching the NBC soap opera for decades know how important Steve "Patch" Johnson (Stephen Nichols) and his family have been to the storylines in Salem throughout the years. Steve first came to town in 1985 when he was introduced as a friend that Bo Brady (Peter Reckell) made during his time in the Merchant Marines, per Soaps in Depth.
He later came to Salem on the orders of Victor Kiriakis (John Aniston) to obtain an object from Kimberly Brady. Steve soon met Kimberly's sister, Kayla Brady (Mary Beth Evans), and the two fell head over heels in love with one another. However, they didn't have an easy road (via Soap Central).
Steve and Kayla seemed to be in the middle of so much drama over the years, including an explosion that caused Kayla to lose her speech and hearing. The two eventually learned sign language together, and on their wedding day Kayla surprised Steve by saying her vows out loud.
Although The Johnson family may not be as infamous as the Kiriakis family or as complicated as The DiMera family, their family tree is still quite interesting — especially for fans who are new to watching "Days of Our Lives."
Duke and Jo Johnson had three children, two of which they gave up for adoption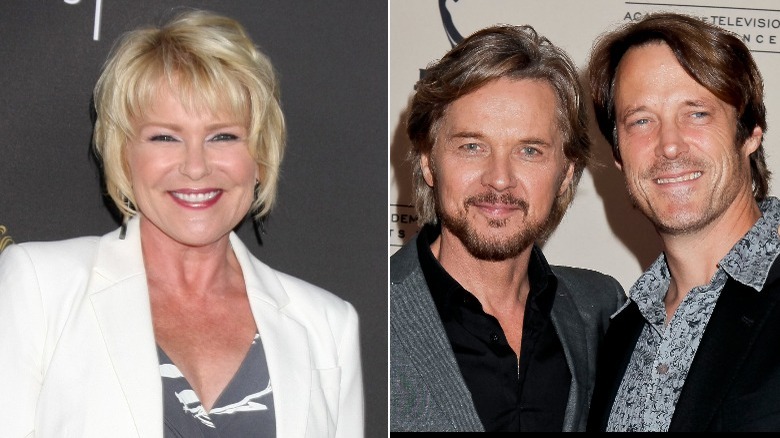 Kathy Hutchins/Shutterstock & Tibrina Hobson/Getty Images
When Steve Johnson was first introduced on "Days of Our Lives," he revealed that he was adopted. He made peace with his past and looked toward the future with the love of his life, Kayla Brady. However, when Adrienne Johnson (Judi Evans) came to town, the two quickly realized that they were siblings, per Soaps in Depth.
It was later revealed that their mother Jo Johnson decided to give Steve up for adoption to keep him safe from his abusive father Duke Johnson. Steve and Adrienne also learned that they had another brother, Jack Deveraux, who was given up for adoption due to Duke's violent behavior. However, Jo opted to keep Adrienne, believing that Duke wouldn't hurt her. Sadly, Jo was wrong (via Soap Central).
After Adrienne ran away from home to escape her father, Duke followed her to Salem and attacked her. After the assault, Adrienne shot and killed her father, and the trauma caused her to lose her memory. Steve took the blame for the murder, but after Adrienne's memories returned she confessed and was exonerated due to self-defense (via Soaps).
Steve, Adrienne, and Jack later forged a sibling bond and got to know each other despite their difficult upbringings. They now all consider each other family.
Steve, Adrienne, and Jack have children and grandchildren
Over the years, Steve Johnson, Jack Deveraux, and Adrienne Johnson moved on from their difficult pasts and started families of their own. "Days of Our Lives" fans watched Steve and Kayla Brady welcome two children together — Stephanie and Joey. Years later, Steve also discovered that he had a long-lost son named Tripp with his former love interest, Ava Vitali (Tamara Braun), per Soaps in Depth.
Adrienne married Justin Kiriakis (Wally Kurth), and the two adopted twin boys — Joesph and Victor II. They later had their own biological child named Jackson, who goes by the nickname Sonny, per Soaps. Sonny is also the step-father to his husband Will Horton's daughter, Arianna, and the Kiriakis family considers the little girl part of their family.
Meanwhile, Jack and his wife Jennifer Horton share two children of their own — son JJ and daughter Abigail Deveraux, per Soap Central. Jack also found out that he had a long-lost child, a troublesome daughter named Gwen Rizczech (Emily O'Brien), per Soap Opera Spy. Jack and Jennifer also have two grandchildren named Thomas and Charlotte thanks to Abby and her husband Chad DiMera (Billy Flynn), per TV Season Spoilers.
While the Johnson family tree doesn't go back very far, the family is a staple on "Days of Our Lives" and beloved by all longtime fans of the soap opera.