What Does Chris Evans' Zodiac Sign Say About The Type Of Romantic Partner He Is?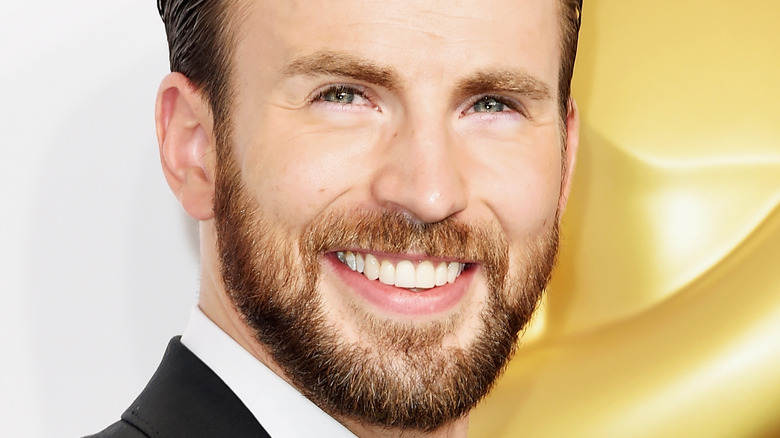 Jason Merritt/term/Getty Images
Chris Evans is one of Hollywood's hottest leading men. Evans got his first acting gig in an educational video and has since appeared in films such as "Knives Out," "The Gray Man," "Before We Go," "Free Guy," and "Snowpiercer" (via IMDb). However, he's best known for his role as superhero Captain America in the Marvel films.
Over the years, Evans has made headlines for his romantic relationships. The actor has dated a plethora of gorgeous women such as actresses Kate Bosworth, Jessica Biel, Emmy Rossum, and Christina Ricci. He's also been linked to reality TV star Kristin Cavallari, as well as famous faces such as Amy Smart, Diana Agron, Ashley Greene, Sandra Bullock, Lily Collins, Minka Kelly, Jenny Slate, and Lily James, per Us Weekly.
Although Evans may have been involved in many high-profile relationships during his career, the actor has nothing but good things to say about all of his ex-girlfriends — He's also proven he's a feminist — admitting that he usually ends his romances on good terms. "Typically, if I see an ex, I give a big hug, and it's wonderful to catch up. If you're ever fortunate enough to love someone and have them love you back, it's worth protecting that. It's rare that someone can truly know you. I think it's important to value that," he told ELLE back in 2017.
Evans' outlook on love is enough to make anyone swoon, but could it be controlled by his zodiac sign?
Chris Evans has a lot of Scorpio energy in his birth chart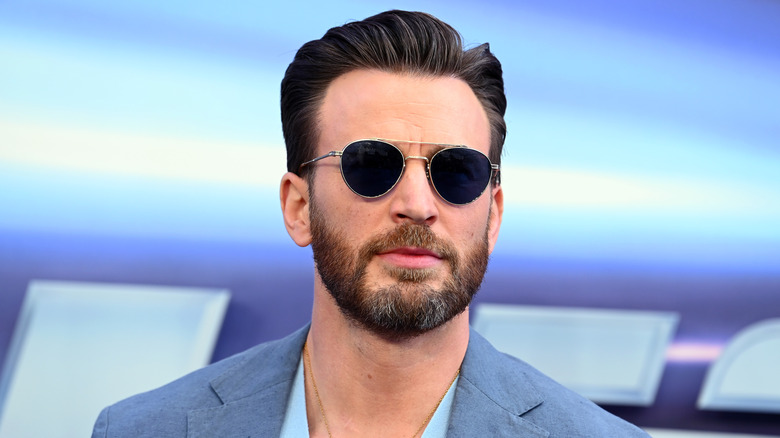 Joe Maher/Getty Images
Chris Evans was born on June 13, 1981, which makes his zodiac sun sign Gemini. However, his birth chart also reveals that the actor's moon and rising signs are both in Scorpio (via Astro Charts). A person's moon sign is all about their emotions and inner feelings. Those with a moon in Scorpio are said to be very loyal and sensitive and have a lot of strong emotional needs that their partners will have to meet (via Stars Like You). Scorpio moon signs are also said to be so fixed on those that they love, that they have trouble letting those people go when the time comes, which could be why Evans still has strong connections to his exes. "You know, relationships are tricky, there are a lot of moving pieces," Evans previously told USA Today of his ex-girlfriend Jenny Slate. "But I am endlessly grateful for having met her. She will be in my life always."
According to Live About, those with Scorpio rising signs like Evans are known for being magnetic as people are often drawn to them. They're also said to be a bit intense and fierce when it comes to love. However, when they allow people to get through their tough exterior they are vulnerable, open, and honest with their significant others.
However, Evans' sun sign may have the most to say about what he's like as a romantic partner.
Chris Evans' zodiac sign makes him a charming partner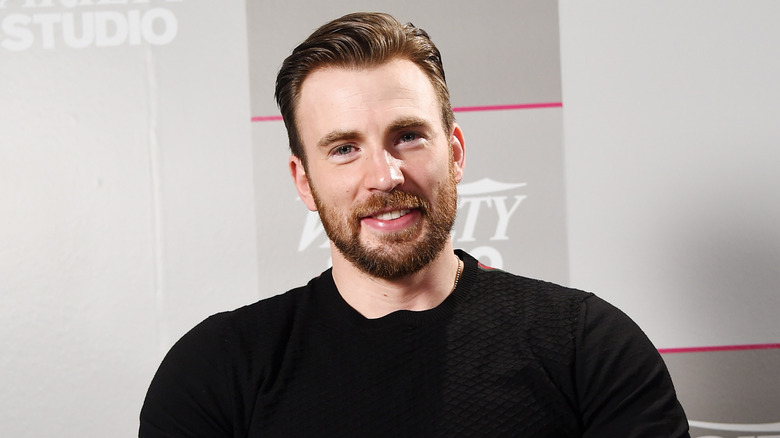 Michael Buckner/Getty Images
Chris Evans was born under the sun sign of Gemini (via Astro Charts). The air sign is known for loving interesting people and making connections, per Women's Health, which may be why Evans has had such an interesting dating history. Geminis are said to love being mentally stimulated, which means they crave deep conversation and are always up for a challenge, so they need a partner that can keep up.
Per Elite Daily, Geminis can often move quickly in a relationship. Their charm can easily help them gain the attention of potential romantic interests, and their zest for life will likely intrigue many. However, if the air sign isn't feeling mentally and emotionally fulfilled in a romance, they'll likely be ready to bolt very quickly. The sign is known for needing plenty of alone time and is oftentimes very independent. They also have a reputation for having active sex lives and keeping things spicy in bed.
However, you don't have to be a supermodel for Evans to find you attractive. "I like sneakers, I like ponytails, I like sweatpants," he previously told Access Hollywood (via Bustle). "I know a lot of guys say that, but I really mean that." As for his future, Evans says that he simply wants someone to be by his side through all that life has to offer. "It's going to be a long life, you need someone to grow with," he also told the outlet.