Proof That Chris Evans Is A Feminist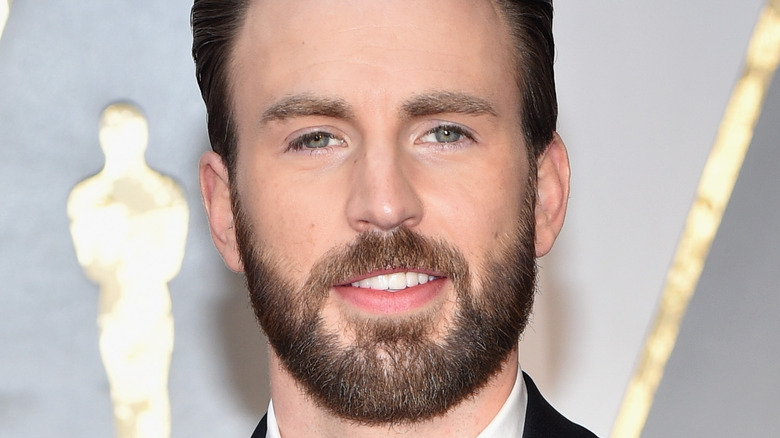 Kevin Mazur/Getty Images
Chris Evans is a guy who can do it all; comedy and drama, blockbusters and indie movies, but the veteran performer will always be synonymous with Captain America, which remains one of his most famous roles to this day (via IMDb). Funnily enough, Evans' dream job isn't what you'd expect, since it has nothing to do with acting — a Disney animator. As strange as it may seem, given his demonstrable success, the lovable performer doesn't consider himself to have made it yet, as he admitted during an interview with BuzzFeed. 
Moreover, when the opportunity to join the Marvel Cinematic Universe came along, Evans turned the offer down twice before finally acquiescing the third time he was asked. As the actor explained to The Hollywood Reporter, "Getting the offer felt to me like the epitome of temptation. The ultimate job offer, on the biggest scale. I'm supposed to say no to this thing. It felt like the right thing to do." In fact, someday Evans will move behind the camera permanently, to direct instead, as he told Variety. 
Elsewhere, the lovable star didn't become the internet's boyfriend by chance, and his views on feminism, in particular, have us cheering and swooning in equal measure. 
The Marvel star is a proud and vocal feminist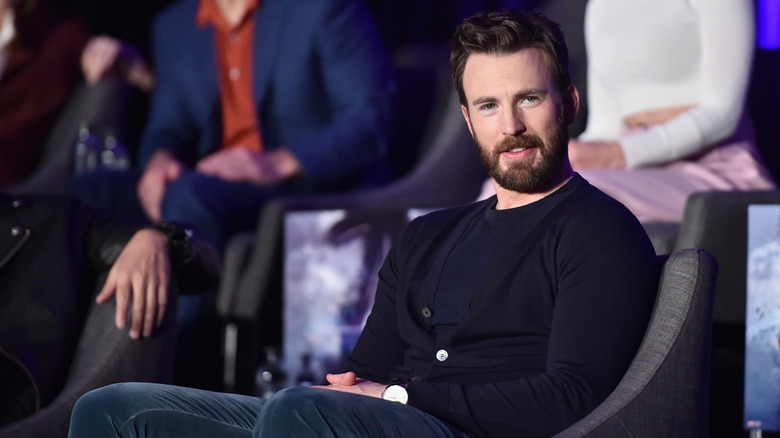 Alberto E. Rodriguez/Getty Images
While many celebrities think they can make a difference by speaking out, Chris Evans emphasized the importance of listening. During an interview with The New York Times, the Marvel alum admitted, "The hardest thing to reconcile is that just because you have good intentions, doesn't mean it's your time to have a voice." Per Teen Vogue, the "Knives Out" star shared, "It's awful to admit, but I know plenty of guys who fit this mold."
In particular, Evans shared how much he'd learned from the women sharing their stories as the #MeToo movement gained traction. Likewise, the actor reads feminist literature to further educate himself on the cause. He was getting ready to play a dirty cop, on Broadway, at the time. His character in "Lobby Hero" was described in Teen Vogue as "a narcissistic creep, with a vision of protecting the innocent," while the play explores "abuses of power and sexual coercion."
Evans pointed to Rebecca Solnit's "The Mother of All Questions," a recommendation from former girlfriend Jenny Slate, as a seminal text for getting into the slippery character's head. Refinery 29 notes that, according to "Lobby Hero" director Trip Cullman, his play seeks to "expose toxic masculinity," so clearly Evans was on the right track with his preparation. 
Chris Evans turned his attention to wider political issues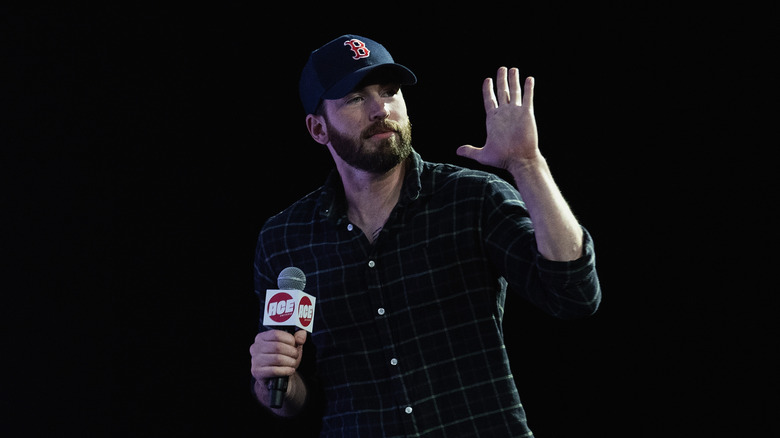 Mat Hayward/Getty Images
The "Captain America" star comes highly recommended by his female co-stars too. Notably, Chris Evans has a close relationship with Scarlett Johansson, in particular. They met back in 2004, when they co-starred in "The Perfect Score" (via IMDb). Aside from being a vocal feminist ally, though, Evans also widened the scope when he waded into politics proper. As Newsweek reported, Evans co-founded civic engagement website A Starting Point with director and actor Mark Kassen and health care entrepreneur and philanthropist Joe Kiani, with a view to encouraging young people to be more politically engaged. 
The Marvel stalwart explained to Newsweek, "I love the idea of getting concise information from the people who are most involved in the political process, in their own words, without any journalistic spin." He elaborated, "This is about understanding who these people in office are, and how they're voting." Politicians themselves are free to post on the website and dedicated app. Evans admitted, "When I was a teenager, politics felt like something that was far away from what mattered to me," adding, "Maybe if I had had a chance to listen to powerful voices from someone like a Katie Porter, I'd have been inspired and curious."
AP News points out that the actor has been one of the most politically engaged Marvel stars, even speaking out against President Donald Trump during his White House tenure while many of his co-stars stayed silent.