Charles' Choice That Can Make Andrew 'King' Has Twitter In An Uproar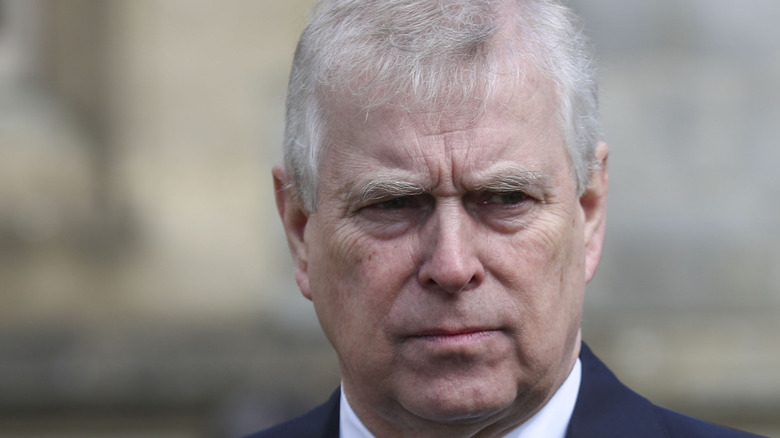 Wpa Pool/Getty Images
Prince Andrew's coming out of the shadows and stepping back into the public eye to take part in the services and ceremonies surrounding the death of his mother, Queen Elizabeth II, has caused a great deal of controversy. 
Earlier this year, Prince Andrew settled a lawsuit brought against him by a woman named Virginia Giuffre, who claimed Andrew raped her when she was an underage child and victim of now-infamous sex offender and trafficker Jeffery Epstein (via CNN). While the details of the settlement have not been made public, the highly-publicized case necessitated Andrew taking a step back from public life. 
While royal insiders have assured the British press that Prince Andrew has "no hope" of reentering public life and will be expected to "disappear" again once the funeral and accompanying ceremonies have concluded (via Daily Mail), an official title that Andrew still holds has many people seeing red.  
How King Charles could give the reins to Andrew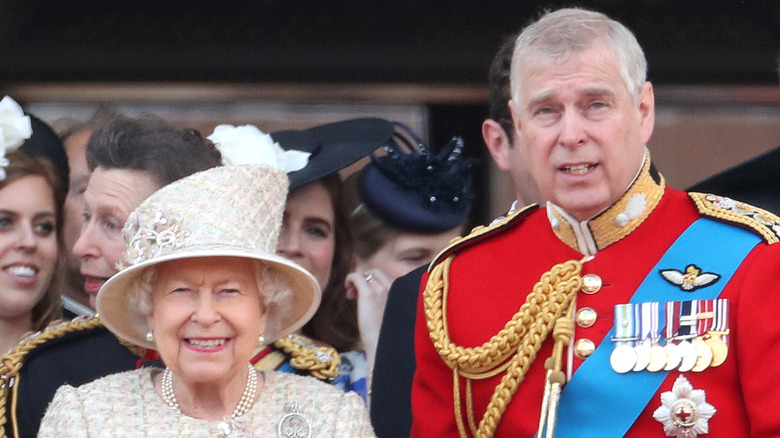 Chris Jackson/Getty Images
While it's important to note there is no indication that King Charles has any plans whatsoever to do so, there is a rule currently in place that would allow him to give ruling power over to his younger brother Andrew in the event that he himself were not able to fulfill his duties (via The National). Since 1981, Prince Andrew has held the title of Counsellor of State. In this role, he would be able to step in for King Charles if he were unwell, out of the country, or otherwise unable to do his job. 
Many feel a man associated with a child sexual abuse ring should not have this title or this power. One Twitter user said, "Charles III has appointed Prince Andrew as a Counsellor of State who might act in his place despite his obvious inappropriateness for such office." In response, one person loyal to Prince Andrew fired back, "Prince Andrew may or may not be what your accusation states, but that is a matter for the UK police & judiciary system to decide, not you!"   
Prince Andrew is being widely criticized on Twitter and other social media, and insults have been hurled at him in public as well, with one heckler calling him a "sick old man" while he was processing in public behind Queen Elizabeth's casket (via Mirror). The heckler was arrested.