Why We May Never Know Queen Elizabeth's Cause Of Death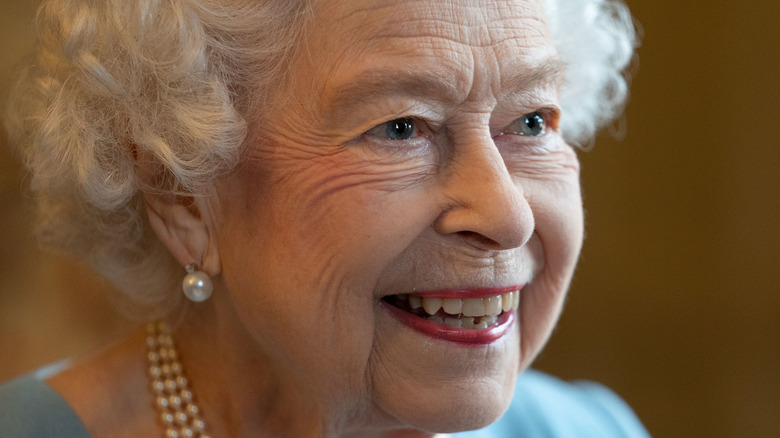 Wpa Pool/Getty Images
On the morning of September 8, signs that things were awry regarding Queen Elizabeth II's health began at 11 a.m. GMT when senior minister Nadim Zahawi exited the House of Commons and returned to pass a note to Prime Minister Liz Truss (via NDTV). At 12.32 p.m., a statement was issued by Buckingham Palace confirming that doctors were "concerned" for the queen and that she'd been advised to "remain under medical supervision" at her Balmoral estate in Scotland.
As senior members of the royal family made their way up north to be with their mother and grandmother, the British public began to expect the worse. At 6.30 p.m., Buckingham Palace formally announced the death of the former monarch. A spokesperson for the new British prime minister told the press that Truss was made aware of the queen's death at 4.30 p.m (via Twitter). "Queen Elizabeth II was the rock on which modern Britain was built," Truss said shortly following the news (via the U.K. government website). "Our country has grown and flourished under her reign. Britain is the great country it is today because of her."
Further details surrounding the queen's cause of death haven't been revealed, other than that she "died peacefully" at one of her favorite places in the world (via Town & Country). And it's likely the world will never know what really caused the heartbreaking death of Queen Elizabeth. 
Queen Elizabeth II's health has always been a private matter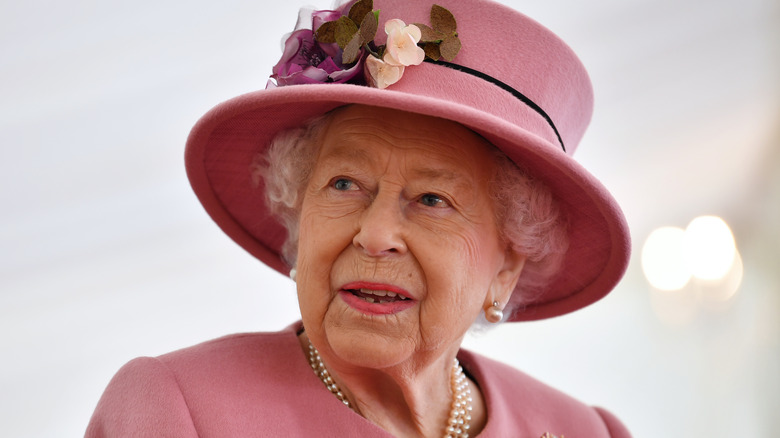 Wpa Pool/Getty Images
As Bustle notes, Buckingham Palace has been "famously private" about Queen Elizabeth II's health. And it's likely that the palace won't share her exact cause of death. The same was done for Prince Philip, Duke of Edinburgh, whose death certificate only said that he died from "old age" (via 7NEWS Australia).
Before her death, it was known that the queen was dealing with "mobility issues," which prevented her from performing various royal duties — even during the Platinum Jubilee in the summer. Two days before her death, her health issues prevented her from traveling to Buckingham Palace to greet the new British prime minister (via The Guardian). Instead, Liz Truss traveled to Balmoral to meet the queen.
There's always the possibility that a member of the royal family may decide to share what caused the queen's death sometime in the future, but for now all people can do is speculate. Some medical experts have suggested that she may have been dealing with "geriatric syndrome," a mixture of symptoms that occur in old age (via News.com.au). Dr. Deb Cohen-Jones told the Daily Mail that the queen's seemingly bruised hands suggested that the former monarch may have had peripheral vascular disease, which she described as "a blood circulation disorder that causes the blood vessels outside your heart and brain to narrow, block or spasm." She added, "It can sometimes result in heart failure [and] can be a sign of multi-organ failure."
Did the queen die from a broken heart?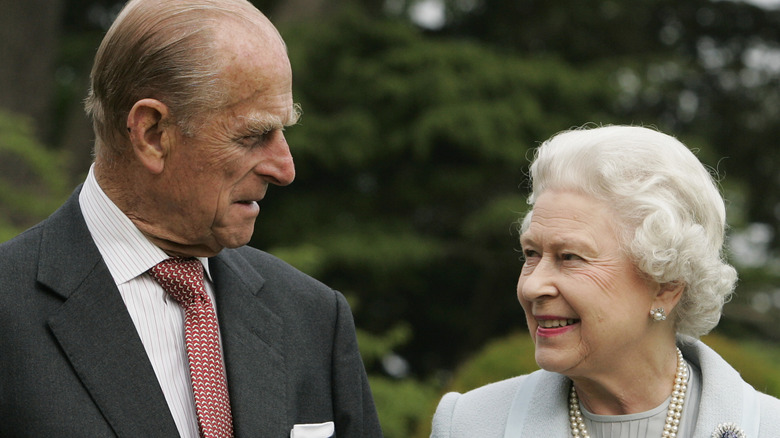 Tim Graham/Getty Images
Speaking on the Australian morning show "Sunrise," Dr. Ginni Mansberg, a general practitioner and TV personality, said Queen Elizabeth could have died from a stroke or heart attack (via YouTube). But she seemed to agree more that Queen Elizabeth II's death was from old age, in addition to the loss of her husband, Prince Philip, Duke of Edinburgh last year. "She lost her husband of so many years, and statistically, the number of partners who die within twelve months of losing a partner ... that is a very high risk time," Mansberg explained. She added, "Grief puts additional strain on the body, and it's really hard to lose somebody to who you've been married for that long ... on top of being in your mid-nineties."
Royal biographer Lady Colin Campbell, however, alleged that the queen had been diagnosed with a serious illness. "She was fortunate enough to have the lesser forms of bone cancer, and she kept her spirits and her vitality to practically the end," Campbell said in a YouTube video. 
 Buckingham Palace has not commented on Campbell's statement.