What Prince William Told Well-Wishers About His Children Shows How Relatable He Is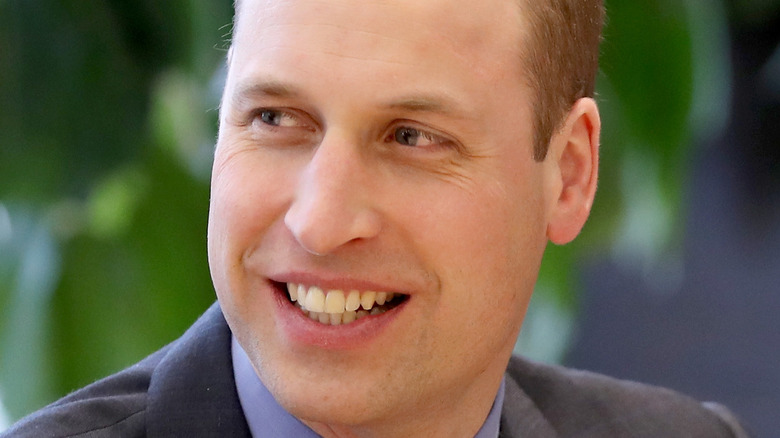 Chris Jackson/Getty Images
In the wake of Queen Elizabeth II's death, many mourners have come forward to honor and grieve over the late monarch. But what many of us forget is that in addition to her duty as a royal, she was also a cherished mother, grandmother, and great-grandmother. According to National World, the queen has eight grandchildren and 12 great-grandchildren – all of whom are not only mourning their queen, but their matriarch as well.
Often, we see the royal family as untouchable and unrelatable, but as we watch them mourn Queen Elizabeth II, we are seeing a different side to some of them. Recently, the royal family took a 40-minute walkabout at Windsor Castle to greet crowds and view tributes made to the queen, per the Daily Mail. During the walk, the royals stopped to chat with many of the attendees, and during those chats, we got to see just how much regular people can relate to the royal family. 
William and Kate are trying to 'keep things as normal as possible' for their kids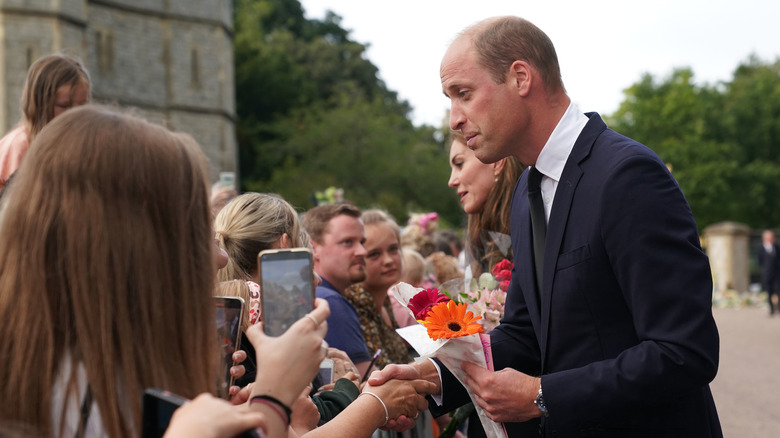 Wpa Pool/Getty Images
As noted by the Daily Mail, William, Prince of Wales, and Catherine, Princess of Wales, chatted with the crowd on the walkabout, telling the well-wishers that they hope to "keep things as normal as possible" for their children following their great-grandmother's death.
One bystander, a teacher from Wokingham named Elaine Gee, spoke directly with the newly-minted Prince and Princess of Wales about the difficulty of explaining death to children. "I told him how I work at a school and how it's been a strange year celebrating the Jubilee and now it's all changed and we are talking about this," Gee told People about their interaction with the royals. "He spoke about George, Charlotte and Louis, saying that they were trying to keep some sense of continuity for them at school and keep things as normal as possible." 
Any parent can surely relate to this type of predicament in the face of loss.