Austin Abrams Talks Approaching His Controversial Character In Do Revenge - Exclusive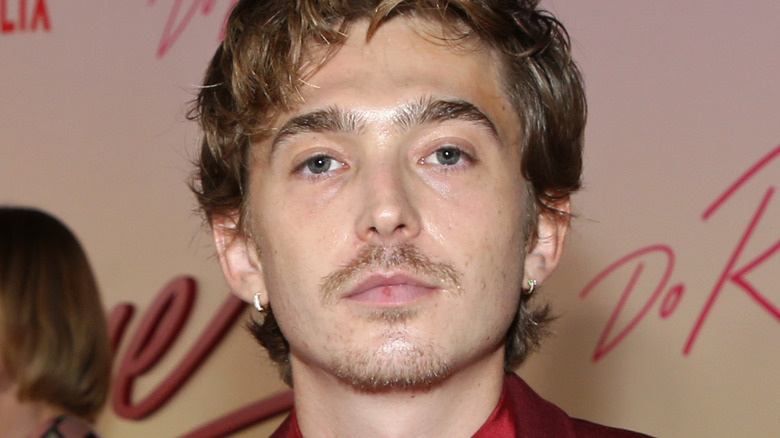 Phillip Faraone/Getty Images
What's better than a female-powered revenge flick to see in the movie theater? When it comes to you in the comfort of your own home. Camila Mendes and Maya Hawke are joining forces to bring the Hitchcock-inspired "Do Revenge" to Netflix, and the anticipated film delivers every twist, turn, and motive, and surprise a nail-biting drama ensues. At the center of the vengeance-based film is the release of an ill-timed sex tape featuring Mendes' Drea, seemingly leaked by her boyfriend — and the king of high school — Max. Such betrayal marks the beginning of a teenage-conspired plot to take down those who wronged Drea and Hawke's Eleanor, with the boisterous likes of Max at the center of the take-down conspiracy.
If "Do Revenge" sounds like a wild ride — well — that's because it is, and ahead of the film's drop on Netflix, we sat down for an exclusive interview with Austin Abrams to get the scoop on his character, Max, and what motivated his movements throughout the film. Not only did Abrams compare and contrast Max to his well-known character of Ethan Lewis in HBO's hit show "Euphoria," but he also gave us some insight into where he sourced inspiration from and what it was like to bring Max to life, despite his faults.
Abrams didn't want to bring the stereotypical bad boy to life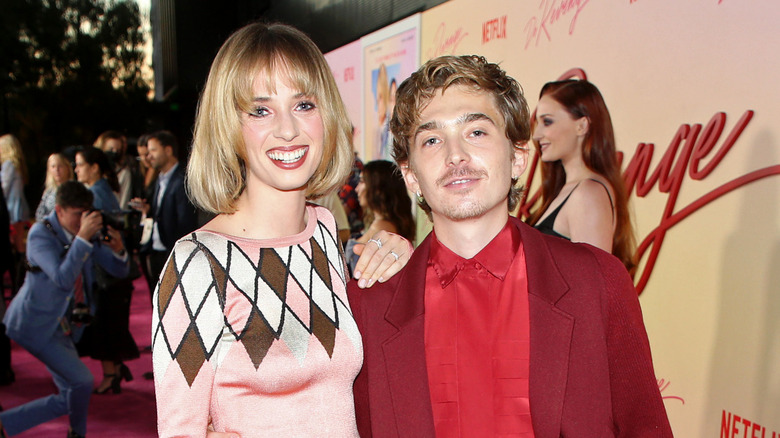 Phillip Faraone/Getty Images
When the two leading ladies of "Do Revenge" find their lives descending into chaos, Drea is presumed to have been led astray by Max. Releasing her sex tape and puffing his chest while doing so, Max quickly establishes himself as an egotistical frat boy type who is more concerned with what people think of him than how he really behaves and treats others. We asked Austin Abrams where he sourced inspiration for such a role, and he shared that he was primarily motivated to set Max apart from the "bad boy" stereotype.
"I feel like we've seen the popular guy in the past, and [because] you know that archetype, there was definitely an idea of, how can this be more updated?" Abrams told us. "There was a lot of being inspired by an amalgamation of the popular guys right now and pop culture and the way they dress and the way they talk and things like that. ... How do you have that person and then make it updated and use the people around that we all watch now as inspiration?"
Abrams said the "twists" in the script kept him hungry for more, and he was attracted to all the possibilities that Max had to offer as the "peacock" of the fictional social circle.
A moment of vulnerability for Austin Abrams' Max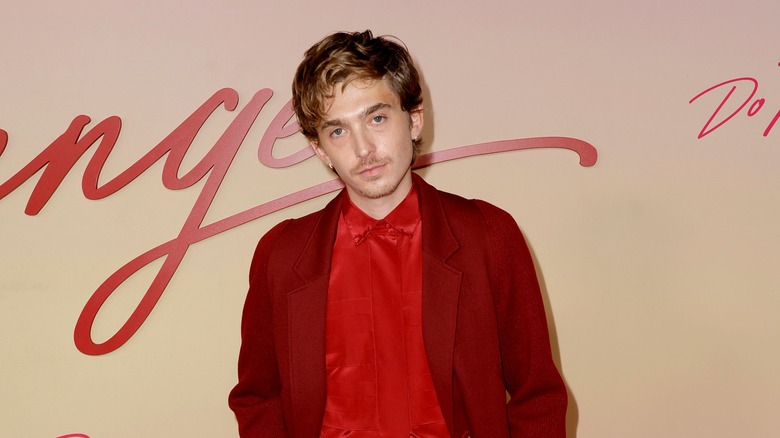 Frazer Harrison/Getty Images
Perhaps one of the most pertinent examples of Abrams' character in "Do Revenge" is the actor's admission that Max has only a few true moments of vulnerability throughout the film. While seated in a car with Drea, Max shares what can only be described as a real, genuine exchange — from then on, the film, and Max's trajectory, descends into the unknown. 
Speaking of the scene, Abrams shared that filming alongside Camila Mendes was incredibly fun and that the two of them played off of each other's energy. "I remember having so much fun because that was really fun to play off of her. I love doing that. We have a good chemistry and a really good time," Abrams told us of Mendes. 
But of Max, he said the scene shared a glimpse of who he really is underneath all that bravado. "It's one of the only scenes where you see Max being, in my opinion, vulnerable and really feeling something or working through something," Abrams explained. "There's a lot of things with the character that you don't see because he can't even show it to himself."
"Do Revenge" is available on Netflix now.