How The Young And The Restless Fans Really Feel About The Latest Little Ditty About Jack And Diane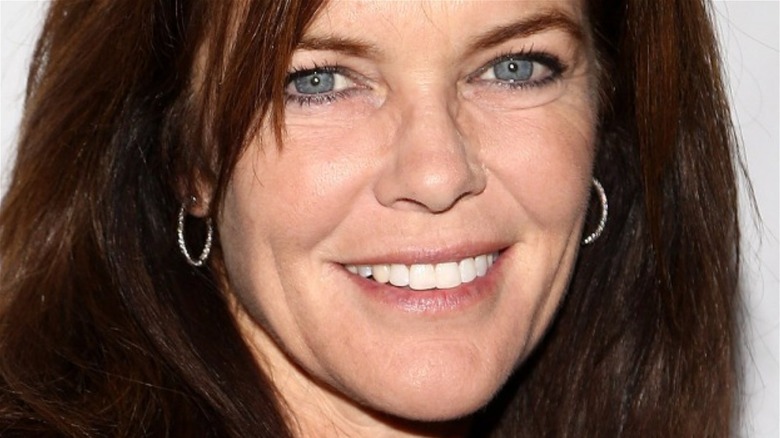 Tommaso Boddi/Getty Images
On "The Young and the Restless," Jack Abbott (Peter Bergman) and Diane Jenkins (Susan Walters) have made a lot of progress. Drama has always been the third person in their relationship. When Diane faked her death to escape from all of her misdeeds in Genoa City, a piece of Jack and their son Kyle "died" along with her, per Soaps.com.
Though Jack was adamant that her decision to leave her family behind was purely self-serving, he eventually came around and let her back in. Fast forward to August 2022, when Diane daydreamed about sharing a passionate kiss with her ex-lover after an emotional conversation, per Soaps Spoilers. The kiss may not have been real, but there's no question that something is happening between them.
Lately, Diane has been leaning on her family's shoulders more, especially with the giant target that Nikki and Phyllis' revenge plot has put on her back. She recently opened up to Jack about her frustrations with Phyllis and had second thoughts on working at Marchetti, but Jack immediately convinced her to stay and focus on fostering her connection with their son, according to Celebrity Dirty Laundry. In even bigger news, he even offered up the guest room to her, though she declined.
As they grow closer, fans have a lot to say about a Jack and Diane reunion.
Love may be brewing between Jack and Diane again and fans have a lot of feelings on this
Every interaction between Jack and Diane has not gone unnoticed. Ever since her apology and redemption tour, fans have been watching their relationship essentially start over. They are in a much better place now than they were in the past — and that speaks volumes considering their complicated history. They have been circling around each other for a while now, which can only mean one thing in the land of daytime.
Over on Twitter, fans were vocal about Jack and Diane's possible reconnection. Some viewers were strictly team Phyllis and were not ready to forgive Jack (or the soap writers) for his grudge against her after their failed relationship. In one tweet, a fan cried hypocrisy at Jack's willingness to give out second chances to Diane, writing, "Please ridiculous.... Won't forgive Phyllis but forgives Diane for faking her death for how many years????"
In another tweet, one viewer is not convinced that Diane has actually changed, and is counting down the days until a Diane betrayal, writing, "Jack deserves every bad thing that's going to happen to him thanks to his blind spot for 'Harrison' DEDE.' Gross. I hope Phyllis does a huge I TOLD YOU SO, and soon."