The Lifetime Movie You Should Watch If You're A Capricorn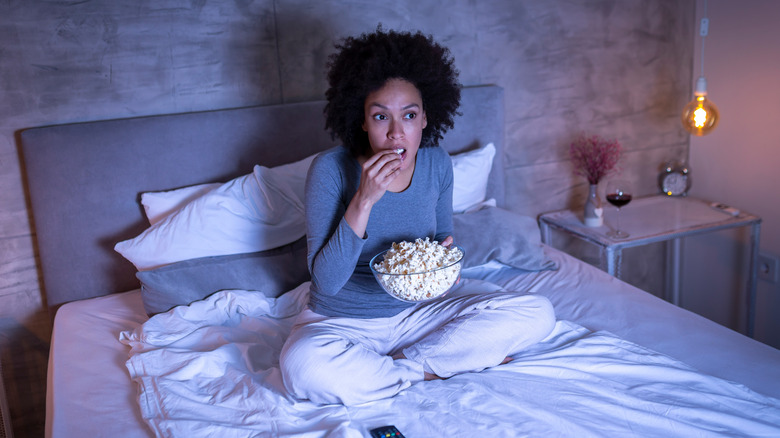 Impact Photography/Shutterstock
We may receive a commission on purchases made from links.
If you're a Capricorn looking for your next movie night pick, Lifetime has many films to choose from. If you're unfamiliar, Lifetime is a television network targeted towards women and owned by A+E Network (per TV Tropes). Launched in 1984, Lifetime is most well-known for their made-for-TV movies that use similar plot points and themes.
Knowing your astrological sign is a great way to make decisions, such as what book to read and what adult toy to try out, as well as deciding what Lifetime movie to watch. To do so, it's important to know the details about your star sign. Capricorns are an Earth sign born between December 22 and January 20 (per Cosmopolitan). This sign is known for being hard-working, ambitious, and practical.
As mentioned by Mind Body Green, Capricorns are ruled by the planet Saturn, meaning they value honesty, wisdom, and timelessness. They are often considered the most traditional of the zodiac signs but tend to have an underlying fun-loving side as well (per Allure). With this in mind, check out the Lifetime movie that you should watch if you're a Capricorn.
Capricorns will love Lifetime movies based on true crime stories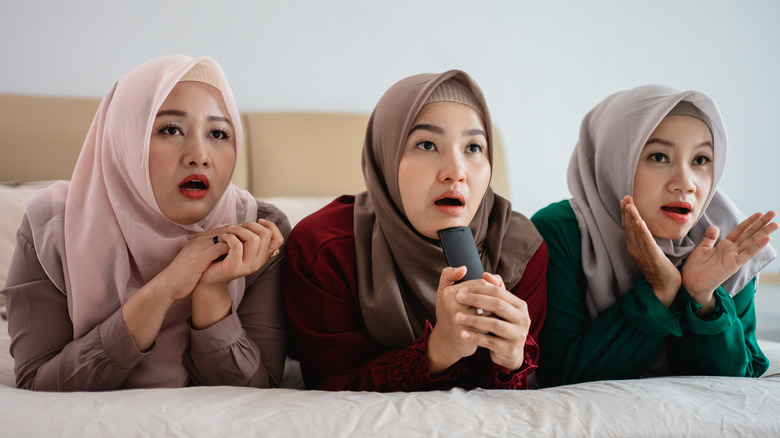 Odua Images/Shutterstock
Lifetime is a network known for making dark and haunting movies based on real-life events (per Screen Rant). Even if these films can be a bit melodramatic, Capricorns will appreciate the real storylines they feature.
With this in mind, the 2012 film "Abducted: The Carlina White Story" is a great pick for this zodiac sign. Starring Keke Palmer as Carlina White, this movie tells the story of an infant who was kidnapped from a New York hospital only to realize later in life that she is a missing child. In the aftermath of this discovery, White struggles to adjust to her new reality. Because Capricorns value realism (per Cosmopolitan), they will appreciate the true-crime elements of this story, while also being challenged by the deeper topics of identity and family.
Another great pick for Capricorns is "I Am Elizabeth Smart," a 2017 film that depicts the 2002 kidnapping of a 14-year-old girl (per Screen Rant). Alana Boden plays Smart, while Skeet Ulrich plays her kidnapper, Brian David Mitchell (per Rotten Tomatoes). Capricorns will especially appreciate the fact that Elizabeth Smart herself does the narration of the movie, providing audiences with insight into the brutality of her abduction.
Lifetime's historical dramas are also great picks for Capricorns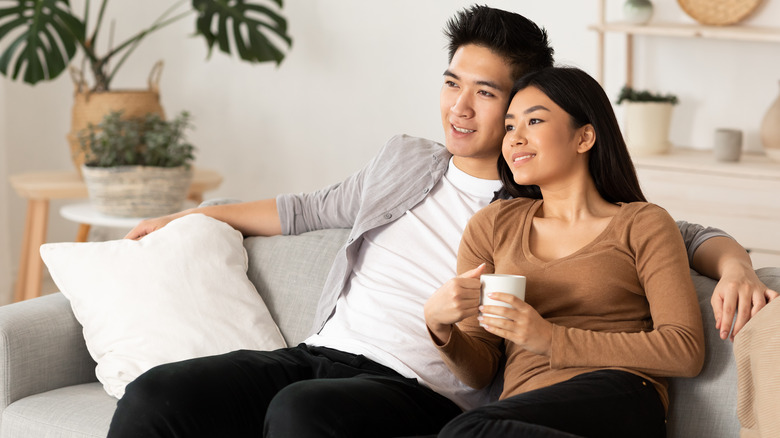 Prostock-studio/Shutterstock
As mentioned by Indastro, Capricorn's practical nature gives them an appreciation for non-fiction movies. Paired with their ambitious, hardworking side, Capricorns will appreciate Lifetime historical dramas about inspirational figures.
"Betty & Coretta" is a 2013 film that follows Coretta Scott King and Betty Shabazz after the infamous assassinations of their husbands, Dr. Martin Luther King Jr. and Malcolm X (per Rotten Tomatoes). Starring Angela Bassett and Mary J. Blige, this lifetime movie will appeal to Capricorn's dedicated and hardworking nature, as they will appreciate how these two women continually fought for the causes associated with their husbands.
Because it follows a famous figure's unlikely rise, "Coco Chanel" is another movie that Capricorns are likely to enjoy. Released in 2009, this film depicts the life of the titular French designer (via Rotten Tomatoes). Starring Shirley MacLaine, this film's Amazon Prime blurb describes it as a "rags-to-riches" story, something Capricorns are sure to appreciate.